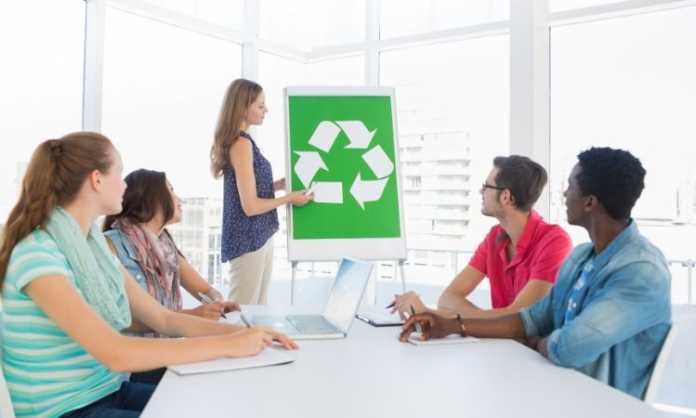 Some company owners live under the wrong impression that recycling costs money, and a lot of it. Being smart about it can not only help you save the planet but also save up a lot of money. Some businesses are smart enough to make a profit out of their recycling policies and methodologies.
Improving business resource efficiency can save your business a lot of money, management problems, and boost your establishment's local reputation. Sound initiatives and perfect implementation of those are the secrets to making money off one of the biggest concerns of our era: pollution. Who said recycling is a waste of money? It can be affordable, and it can help you generate more profits, too!
But to understand how you can help your business save a lot of money from recycling, read the paragraphs below. We have plenty of information and smart tips and tricks.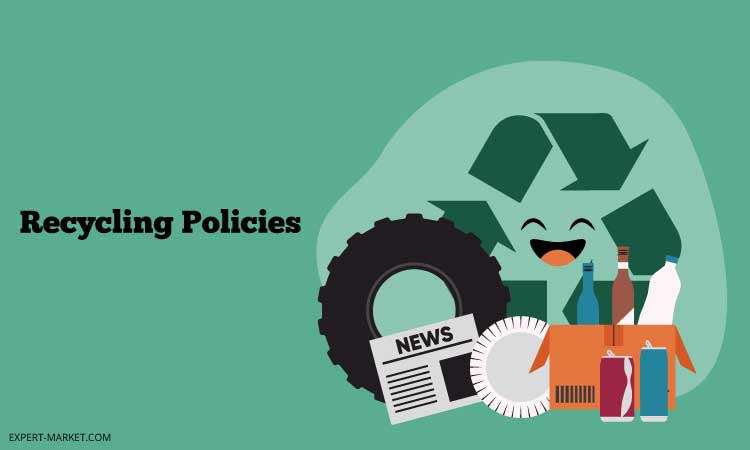 Lower waste disposal costs
Landfill waste disposal costs are peaking and many businesses may soon conclude that recycling is a more affordable option for them. With advanced recycling systems becoming a common practice, local municipalities have implemented high fees and taxes for companies neglecting to implement a viable recycling policy. Besides, recycling costs have plummeted over the past several years. That being said, businesses may be financially advantaged by adopting complex recycling measures.
Most waste that ends up in landfills is, in fact, packed with useful materials. During the past years, a new type of business has appeared. Mining old landfills is one of the multiple activities carried by recycling companies that want to turn waste into profits and clean up the environment at the same time.
For instance, Belgium, the European recycling leader, has implemented smart taxes that make landfill waste disposal plants significantly more expensive. All over the world, similar practices have been implemented, making recycling a more affordable solution.
Sell your waste
Big volumes of waste of different kids can be sold for a profit. If your business generates a lot of cardboard or paper waste, you can easily turn it into a steady profit stream by selling it to other companies that may be using it as raw material.
Businesses of different kinds can sell their waste. We mentioned above cardboard and paper, but plumbing cuttings and electrical cuttings also have their market. Scrap metals are another waste that other companies may enjoy buying from local businesses. If your business has tons of it and is impossible to transport on your own, you can rent a dumpster service that provides a large dumpster to collect and send to recycling facilities. 
Old computers and components can also be sold for a profit if they are separated into similar types of items. For instance, you can separate copper wiring, steel cases and circuit boards are profitable when properly separates.
Furniture manufacturers can sell their scrap wood to other smaller companies and wood shavings to local pet stores.
There are numerous ways to turn waste into an additional income stream for your company, you just need to analyse the local market and identify opportunities for your business.
Reuse and recycle to get the materials you need
Profits are not only sales-generated, but also by the manner you successfully manage your resources. Use less and use them smarter, and your company's profits will skyrocket. For instance, instead of buying bubble wrap and packaging peanuts to keep your products safe in the delivery process, you can shred cardboard boxes and use them as filling. Besides, cardboards filling is a more environmentally-friendly solution than packaging peanuts are. It is biodegradable and recyclable.
Proceed the same for other materials your company usually throws away. Perform a company analysis and identify growth opportunities. Identify what materials you usually throw away and collaborate with an environmental specialist to identify new opportunities.
Recycled materials, more affordable than regular ones
The market for recycled materials has significantly grown over the past couple of years, according to the specialists at Miltek België. Companies that sell products from recycled materials are well-aware that to succeed, their products must be competitive and durable.
For instance, the plastic recovered by recycling plants can be used as a sturdy replacement for timber. The new product doesn't rot or warp, being ideal for companies that go through large volumes of timber. There are plenty of novel solutions that make incredible replacements for traditional materials. Being more durable and less expensive, more companies should look into them as reliable replacements.
Tax benefits for companies that recycle
All countries in the world have a sturdy tax benefit system in place for companies that successfully reach their recycling goals. For instance, in the US, the IRS offers businesses depreciation credits for recycling. Alternatively, the EPA offers plenty of information on incentives and programs that reward companies with sound recycling policies in place.
In the US, over 20 states have in place some sort of tax incentives or credits to these establishments, helping them save more money, in the long run, but also motivating business owners to develop and implement better recycling programs by the year. No matter your location, check and see if there are any governmental programmers that may help you save some money, in the long run.
The Department of Energy and Other Programs
Apart from recycling initiatives, companies in the US can save money by becoming more environmentally-concerned in other spheres. The US Department of Energy offers generous incentives to any business adopting green energy sources, from wind-generated energy to solar energy and more.
Other programs offer incentives to businesses that aim to reduce the pollution levels generated by their processes or even incentives offered to businesses with a sound reusing policy within their premises.
Saving money is a huge opportunity for business owners to boost their profits. By adopting a seamless recycling policy within your company, you can always save money and become a more profitable player in the local market. Be sure you invest in some consultancy services as well. These specialists can help you identify market and growth opportunities. From money-saving initiatives to identifying new streams of income for your business, recycling has always been a great way to help your business grow.