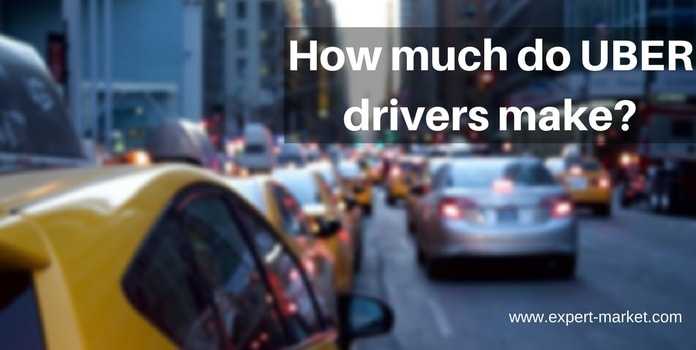 Ubercabs is biggest player in cab services around the world and they have launched their service in major cities of India like, Bangalore, Delhi, Mumbai, Chennai, Hyderabad, etc. In this post i am going to share some business opportunity with Uber Cabs by attaching your car with them.
Uber Cabs is open for all people i.e if you have a car or you are planning to buy a car and want to make money by attaching it to Uber cab then there is big opportunity for you. They offer good incentives or bonuses to car owners.
I have met and spoken to many Uber Cab drivers in Bangalore and I got some good understanding of how it works. Below are some of the points which will help you if you are planning the same:-
Also read – How to become Uber driver in India
How Much Uber Cab Drivers  Earn Per Month in Bangalore?
One UberCabs driver told me that he earns around INR 90,000 per month easily with only ten hours of duty. He said that his total saving is 90,000 with only one car.
I said to him that this is good amount with one car only. He smiled and told me 'Sir' I have three cars attached with Uber Cabs. I was curious to know how Uber pay bonuses, I wanted him to tell me everything and explain me all in detail. I offered him to have a dinner with me and he agreed, we went to a nearby Chinese restaurant and sat there for further discussion. Below are the points that we discussed over dinner:-
How UberCabs calculate Bonus? and how much share of your earning they keep with themselves?
Morning 7:00am, to 12:30pm is peak hour i.e you will get INR 250/- extra for every ride. And in evening from 5:00pm to 11:00 Pm is peak hour i.e you will get  INR 250/- bonus if you complete one ride plus 80% of total fare.
How many rides do you complete in this peak hour?
He replied, during morning peak hour 4 rides and during evening peak hours 5 rides. Further he said that if I get passengers who is travelling for shorter distance then it is profitable for me because he complete the ride quickly. So, no matter what is the duration of ride for bonus, the shorter duration the better for you.
He said sometime he completes 5 rides in morning and 6 rides in evening peak hours and sometime even more if he gets shorter duration rides.
I always calculate minimum, so i said to him let say 4 rides in morning and 4 in evening i.e total 8 rides in peak hour.
So, 250×8 = INR 2000/- per day as a bonus
Plus 80% of the fare, so let assume that minimum fare for each ride is INR 200/-
So, 80% of 200 = INR 160/-
i.e = 8 * 160 = INR 1280/-
So, total money earned in peak hour per day including bonus and fare = 2000(bonus)+1280(80% of fare) = 3280/- every day
Further, he said that in non-peak hours i.e from 12:30pm to 5:00pm he completes 3 rides. So, earning money earned in this time = 160*3 = 480/-
Total earning in one day = 3280 + 480 = INR 3760/-
I told him that, 30*3760 = INR 1,12,800/- per month. He smiled and said 'No Sir' there is one more bonus of 15000/- I said how? He replied, if you complete 60 rides in 90 hours then you will get 15000 of additional bonus. He said that i can make it easily.
So here we go = 1,12,800 + 15,000 = 1,27,800 / – per month
I asked 'What about diesel cost?'
He replied that 1200 to 1500 of diesel per day. So lets assume that INR 1400 in diesel per day i.e 30*1300 = 39000 INR
So Total monthly saving from one car = 1,27,800 – 39000 = 88,800 INR i.e 90,000 in round figure.
Further he added that if you want to attach your car to Uber then find a good hard working driver and pay him monthly salary of 20000 + pay him bonus if he completes more than 12 rides in one day. I realize that there is good business opportunity with Uber cabs and I asked him that which car should i attach to uber? He replied
– Toyota Etios.
He also said that the bonuses may change in near future and Uber can reduce or increase the bonus price according to competition in the market. he further said that UberCabs is far better than Olacabs and others
.
So, if you want to make money with your car then UberCabs is best choice for you, attach car to Ubercabs and start making money. Make sure that if you going to drive the car with your own then you will make approx 90k per month and if you are going to hire a driver then deduct the driver salary from 90k.
Note:- Above conversation with Uber driver regarding bonus and incentives is of June 2015 in Bangalore and it may vary or may be changed by this time. Do not take this calculation as final calculation and make a decision based on this article. It is highly recommended for you that you contact the UberCabs in your area and discuss about bonus with them. For updated information, contact Uber driver and he will help you regarding the same.
Best way to know about bonus and incentives in your city is by taking a ride with Uber in your city and ask driver for further details.
Updated On March 2017
Current Bonus And Incentives Offered By Uber To Drivers
For peak hour rides
For 4 rides – Rs 2,400 incentive
For 8 rides – Rs 3,000 incentive
For 10 rides – Rs 4500 incentive
Back in 2015-16 Uber was offering very good incentives to the drivers but now a days they have reduced it. As of March 2017 incentives plan, completing 4 rides in peak hour is possible but completing 8 rides is impossible because of heavy traffic in peak hours.
Current Incentive Plan for Bangalore (November 2017)
Uber has decreased their incentive plan massively. I spoke to a cab owner and he said that current incentive plan is not equal for all, it varies from one owner to another. His current incentive plan is as follows:-
He has to complete 40 rides in 5 days to get bonus of INR 2700.
As you can see that maximum bonus amount he can earn is 2700 in 5 days. So monthly bonus is around INR 16000 only which is very less as compared to previous year.
If you are planning to attach your car with Uber then please visit their office and understand their terms and conditions about bonus/incentives. Also, their incentive plan varies from city to city. Visiting Uber office before taking decision is better option.
If you have not taken any ride with Uber before then you can take your first ride for FREE by using this promo code 8cnt9ue
Steps to get free ride with Uber
Download Uber app in your mobile from Google play store (For android user)
Create your account on Uber by registering in Uber App from your mobile.
Enter this promo code 8cnt9ue during registration process
You are done!! Now enjoy your first ride Free with Uber (Free ride worth Rs. 250/-)
Believe me folks, there is huge business opportunity with Uber! Give it a chance and it will surely become good source of handsome passive income for you. Take part in poll below and let us know that how much money would you like to earn per month from you car.
[poll id="2″]