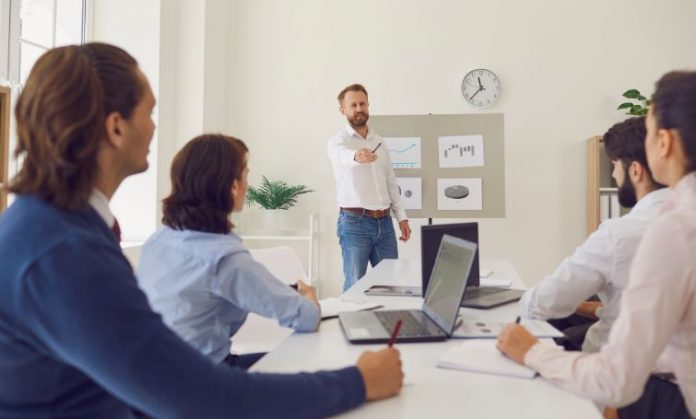 It is essential to grow your business as an entrepreneur; to do this, you must implement PR strategies. You are passionate about defining your brands and building a positive image. You need to apply public relations strategies many small businesses use.
PR for Small Business
It is proven that Public relations are vital to the success of every business, including tiny businesses. However, small businesses generally lack the budget for performing PR activities. So, small businesses need to learn the Do It Yourself (DIY) to work in public relations of the small business.
As a business owner, you want to take a step ahead and start implementing PR strategies to grow your business. However, questions remain there from where to start, the best PR approaches for a small business entrepreneur, and how much it will cost to run a PR campaign.
Here are some tips discussing vital components of a PR campaign and how to Do It Yourself.
Top 7 Tips for Small Business PR In 2022
Public Relations is a crucial strategy for a small business to gain Return On Investment. All you have to do is invest in a very planned and accurate manner. Although you need not allocate a specialized budget to the PR campaign, you must invest according to the product potential and business model.
It also depends on the characteristics of the target audience and its global presence.
Tip 1: Set The Goals Of Your Campaign
A good PR campaign has set goals and objectives. A campaign without goals and objectives could not bring the results to the table. Generally, public relations is focused on the growth of a brand's recognition and building your company's reputation. The goal setting also leads the customers to have better faith in your brand. They love to do business with the company they know, and they appreciate taking its products /services as a result of good PR objectives.
Tip 2: Identify Your Audience and Built A Connection
As a small business owner, you need to identify your target audience. Identifying the audience will lead you to develop a connection with them and facilitate you to reach them easily. The audience you identify and reach will help you build your brand community. A brand community is built up of your most loyal customers. The brand community helps build your PR by word of mouth communication. They will influence their friends, family, and relatives to use your products, services, and content.
Tip 3: Build Trust In Your Brand
The fundamental purpose of PR efforts is to build trust in your brand. The trust of the brand community will result in increased followers and exposure. Conversely, the lack of trust may result in decreased brand growth and, ultimately, loss in sales. Public relations efforts reduce the gap between consumers and businesses by utilizing various techniques, including video marketing, organizing special events, involving charities, and more.
Tip 4:Craft A Compelling Brand Story
As a small business owner, you need to identify your unique selling point to convert your brand audience into a brand community. Then, use old story-telling methods to convey your amazing story about the brand. A compelling story provides the audience something to relate to and support and offers an excellent narrative.
Tip 5: Keep Your Customer Happy And Satisfied
The most vital step in developing your PR is strengthening your customer service. The happy customer is your satisfied customer, and he will keep returning due to receiving services defined at a standard. Additionally, providing excellent service that assures customer satisfaction.
Differentiation Between PR And Non-PR Activities
PR or public relations is essentially used to communicate your brand story strategically through other entities highlighting you. PR generally includes social media posts, press coverage, and in-person engagement.
However, while marketing, you need to promote your product directly to your target audience through email marketing, newsletters, website use SEO, and more. You need to hire someone to perform the marketing activities for your small business.
Reference
https://www.benchmarkone.com/blog/free-small-business-pr/
https://www.forbes.com/sites/forbesbusinesscouncil/2021/07/22/pr-tips-and-benefits-for-small-businesses/?sh=7393d6d34323
https://verifalia.com/blog/benefits-pr-strategy-small-business
https://www.agilitypr.com/pr-news/public-relations/4-public-relations-tips-to-use-for-your-business-in-2022/
https://www.businessnewsdaily.com/9807-public-relations-for-small-business.html
https://www.uschamber.com/co/grow/marketing/small-business-pr-strategies