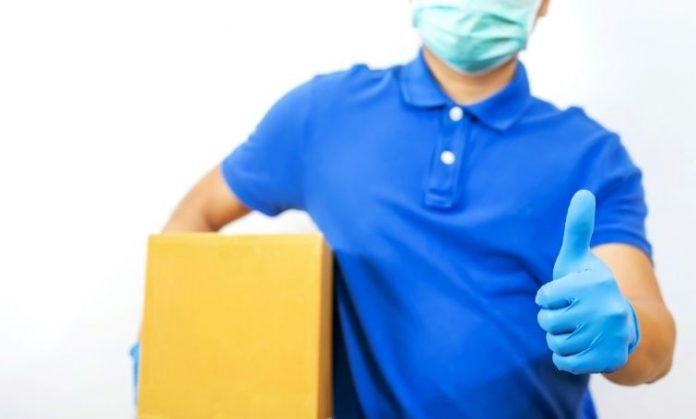 Knowing how to choose the correct courier is pivotal for retailers and e-tailers alike. The reason for this is because this is the final point of contact in the buying journey.
If you want to garner a loyal following for your business you must understand that consumers can associate a delivery experience with your brand's reputation, so it's a good idea to hold a lasting and positive impression.
Knowing how to select the best courier service is highly beneficial to your business because it's important to ensure your goods are handled appropriately while in transit. It also saves you money by preventing you from spending too much on shipping. Over and above, a great delivery is also a great way to build a bond of trust between you and the person you are sending the good/s too.

This article will cover what you need to think about as you search for a courier company to suit your needs, we will begin by stating the difference between postal and express courier and how you can go about researching these companies.
Express and Postal couriers
Postal services like USPS are often operated by national governments. While express courses such as UPS, DHL, and FedEx, are organizations that have global networks and operate internationally. Then you also have local courier companies like California Couriers that only operate within a specified area of jurisdiction. 
When it comes to pricing, postal services are straightforward and cheaper. Quite often you only pay for shipping but this usually means there will be a delay in delivery depending on which country you reside in.
Express couriers on the other hand provide quick and trustworthy delivery services. But their pricing structure is more complicated and can include more costs like remote area surcharges, fuel surcharges, and parcel-handling costs.
We're not suggesting that postal services are slow or ill-equipped to deliver. When you observe the volume of letters and packages they handle and the level of speed they use to process all the mail they are also a good consideration.
Contrary, courier service's biggest functionality is speed and the efficiency they adopt to deliver shipments in most cases. If for example your business model ships internationally and you are pressed for time, then a courier service is a better option.
A glaring difference between both services is that courier services usually provide specialist next-day delivery, more than this they can even give you next-day delivery times. They are often more specific in their operation compared to postal services that don't offer a premium international delivery service.
You will often find that postal services estimate delivery using a certain day, as opposed to using a specified time. Although nothing is wrong with that and is acceptable, it may not work well if you need something delivered urgently and with certainty. Courier services can give you an accurate time slot which can be more convenient.
Either way, the more expensive offerings can give you a lot more value, you must take into consideration if it's worth paying more to make sure your product is handled appropriately during transit and gets to where you need it to go within your deadline.
How to do your research correctly 
Although there are many courier companies around the globe, the process of comparing many organizations doesn't have to be a tedious task. Luckily for you, there's a tool for this!
Easyship is a platform that helps you ship around the globe. If you like you can view it as the sky scanner of shipping. Getting a quote is pretty easy, all you need to do is list your country of destination, weight, dimensions, customs value, and item category. Press on a button and you are done! Just like that.
You will find a list of available solutions at your fingertips, arranged from the cheapest, quickest, and the best available options for your money. In addition to that, you will find information like customer ratings, duties, taxes, and tracking services. 
This saves you the trouble of going to a courier's website and entering the same information all the time and you also won't have to set up a spreadsheet manually to compare prices.
Bonus Tips
For many organizations, the courier company may be the only point of contact a customer may have with their business. There are many courier companies around, so you need to be mindful of the one you choose. Picture the person who will deliver your parcels, is he/she presentable, polite and punctual? Because that will be a direct reflection on your brand.
Further to this, being able to track your parcel is critical to make sure your package arrives without any hassles. So always look for a courier company that has a tracking service available, as this will give you peace of mind. Most buyers don't mind paying more to include tracking when purchasing their delivery service pack.
Don't forget to research and read company reviews and ask other businesses who they use for their courier and if they are satisfied with the service they get. Small business forums in this regard are a good place to start your search.
Also, pay attention to how your courier looks because the cars they drive can play a significant role in how your company is perceived by your customer.

In addition to all this, investigate the customer service and returns policies of different couriers, so that you know your rights and what to do, should something go wrong. You need to also consider that you may have to use a different courier to suit the needs of your customer at a given time. For example, you may need a London courier and a different one for international and national deliveries. Or maybe another for same-day deliveries and next-day deliveries only and another for standard deliveries.
That said, it's common sense to look for the best service and price for each delivery type you need or find one delivery company that can do a Mission Despatch (do it all at once).
The bottom line
When you want to choose a courier company, consider your shipping goals and what your anticipated outcomes are. Your primary objectives can be cost, service quality, tracking, and or speed. Another good idea is to have an understanding of which shipping solutions work better for specific states. Take into account the value of your product and when your client anticipates delivery. Once all your ducks are in a row you are good to decide.