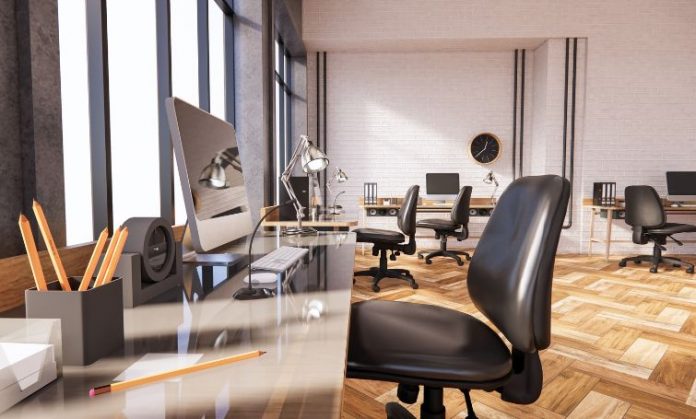 Your office is both the face and the beating heart of your business. It serves two vital purposes. The first is to act as an impressive place to meet clients, and the second is to be the productive epicenter – a place where your team congregates to work together.
Therefore, if you are moving your business's office premises, there are several key factors that you need to consider if you want it to be successful.
First, you must make sure the moving process is as smooth as possible. The last problem you need is for your move to be delayed and it affects your team's productivity or for your clients to feel neglected while you concentrate on moving.
You also need to ensure that important administrative changes have been made – such as your office address and phone number.
To help you move to a new office as painlessly as possible, here are a few points to consider:
Make the office move as painless as possible
Undoubtedly, the moving process is the most vital factor you need to nail. While several extraneous aspects will need addressing, if you can't complete the move quickly and efficiently enough, then you will struggle to cover off any other problems.
To ensure your move is as efficient as possible, you must have a clear plan. You cannot leave the entire move to just yourself and a couple of friends, packing in your free time.
For one, business owners don't have much free time, which will distract you from your day job.
You should therefore assemble a team to help. Depending on the size of your business and the office space you are moving into, you could either ask your friends and family for help or hire a professional team to do the packing and heavy lifting for you.
Once you have started packing up your business items, you will need to put them somewhere. This is where a box provider like Boise Storage comes in. When you rent one of their moving containers, you have somewhere watertight to store your goods, on the premises. 
Once you have filled up the container, their team can transport it to your new office location, ready to be unpacked. This means you can load at your own pace and ensure there is minimal disruption to your work hours.
Minimize internal politics by allocating desk and office space intelligently
Of course, once you have made the move it is easy to believe that your troubles are over. Sadly, this is not the case and there are still essential tasks that you need to attend to. A hidden issue that crops up whenever a business moves offices is the internal politics that centers around desk space allocation and private office space. 
Like any group of humans, your team will have their own private way of working. Some members of the team will naturally get along better with certain colleagues over others, so you need to be sensitive when it comes to your seating arrangement.
Moreover, you must be careful to replicate the previous office layout as accurately as possible.
Giving one colleague a better spot than someone else of the same rank can plant the seeds of discontent, so be sure to consult your team and work with them to find the best layout.
Will your team have to relocate?
If your new office is located in another town or city, your team members may find it difficult to commute. Some could even have to relocate, so you need to have frank conversations with them about whether the move is right for them.
Of course, if possible, it is best to stay in the same town, but if you do have to relocate, consider handing out compensation or wage rises to employees who have to spend more money relocating or commuting to work every day.
Remember to change your business address and phone number
Lastly, you need to remember to update your business's contact information.
It might sound blindingly obvious, but the typical modern company will hand their details out to countless people – from prospects to delivery drivers – so you need to update all systems as quickly as possible.
Also, if possible, give your new office address to the new tenants of your old one so any deliveries brought to the old address can be forwarded. This will prevent any confusion and save you wasted time trying to manage two addresses.