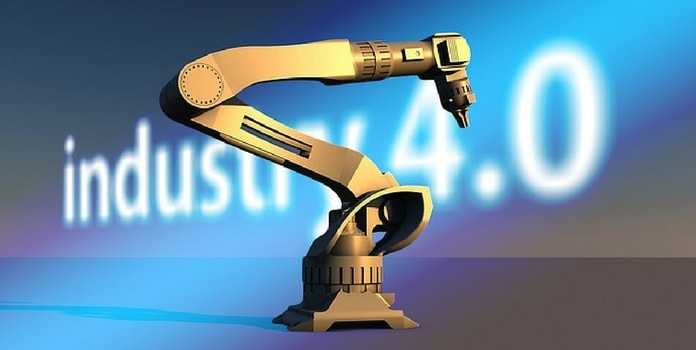 With daily changes and new trends, the manufacturing sectors are to developing in their field. There has been a need for implementing new Industrial manufacturing initiatives. The need for manufacturing developments arrives due to the growing lack of agility, speed and scalability that is demanded from the consumers, suppliers, partners and more. Giving real time delivery, online experience, 24 X7 availability and maintenance of product quality are some of the desiderata that are going to be seen this year.
It is essential that new technologies are embraced to be able to be at a pace with the growing need. But if you thought you don't need to be in the rat race, well, it's time to have a reality check. Find how companies may get affected with operations and manufacturing units in 2020 with the following forecasts:
Internet Of Things (IOT) Is Going To Rule
The market will be seen depending on the Internet of things, a network of physical devices with sensors that create objects to connect and exchange data. It can be a network of vehicles, home appliances, filters, any device that is embedded with actuators. This, in turn, is going to benefit Industrial Manufacturing sectors with the increase in productivity and lowering in the production costs.
With IOT, the manufacturing industry will be able to give scalable and smart manufacturing concepts. It aims at improving quality of products, lowering machine downtime and thereby saving the cost of production. The latest research states that this day, the network will be seen as more than 8 billion. It is here that every trendsetter wants to grab the attention of the audience through this network.
Creation Of Smart Factory
Industry 4.0 has brought in a revolution wherein it seeks to improve resource productivity and its efficiency. It aids agility in meeting customers. It adds value opportunities with new services and reaching the market a large. The smart factory will comprise of cyber-physical systems, cloud computing and complete automation and data exchange in the manufacturing technologies. The main aim of Industry 4.0 is to offer smart factories that can improve the quality of the products with most efficient and robust strategies.
The Inclusion Of Robotics In The Manufacturing Sector
The year will see much robotics industry growing by catering services to manufacturing units who wish to curtail the growing cost of the labour. Here the usage of artificial intelligence, analytics and sensors will be implemented to give a quality control output. Robotics is known for repeatability; it is going to benefit industries like filters, printing and cartridges. 2020 will see more cognitive and valuable tasks with the advent of Robotics.
Go Green
Global warming being at stake, it is high time that manufacturing units go green on their operations. Initiations like usage of eco-friendly manufacturing processes, selection of resources, change in methodologies, etc. The other significance of Green manufacturing is that it reduces costs and boosts the goodwill of the company in the corporate world. 2020 will see the need for sustainable materials, renewable resources, recyclable methods, minimising wastage and so on.
Usage Of Manufacturing Software Usability
There will be significant changes in the user interface designs of every manufacturing software provider. It is going to be the quick and easy process for the manufacturing units as well as the customers. It is going to benefit in launching new product lines, development of business models and co-coordinating with production centers.
Every manufacturer will find apps that will offer flexibility, usability and configurability to suit the needs of the company. Methodologies such as microservices and devops will blend with bi-modal IT efforts to give expedite modernisation towards the manufacturing units. Starting from this year, the manufacturing industries will witness digitalisation. It is going to change the entire production process bringing in a digital transformation.
In a nutshell,
Welcome what may the key trends, challenges are, the year is going to be great for manufacturing industries. The year will see outstanding user experience with prioritizing digitalisation. However, with regards to pricing models, there cannot be much of scope with the industry abiding by the old norms. The expansion and efficiency are definitely going to outperform by imbibing the above trends.