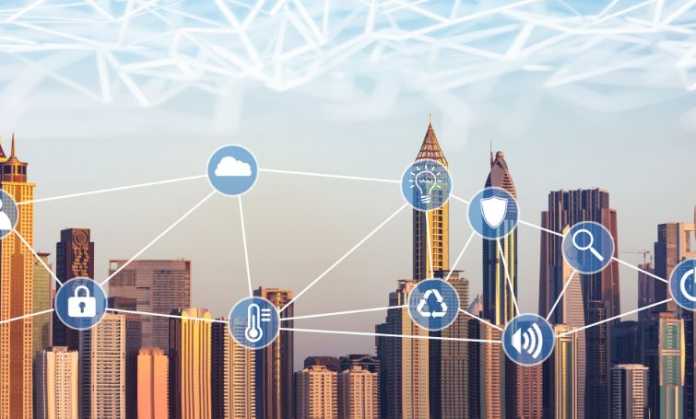 Dubai, known for its staggering skyscrapers and opulent lifestyle, has rapidly transformed into a hub for technological innovation and IT development in the Middle East. With an emphasis on creating a smart city, Dubai has attracted numerous IT giants from around the globe. Here's a list of the top 20 IT companies operating in this dynamic city as of 2023:
IBM Middle East: A global titan, IBM's operations in Dubai have significantly contributed to the region's technological transformation, offering solutions in AI, cloud, and advanced analytics.
Microsoft Gulf: From cloud computing services to enterprise solutions, Microsoft Gulf has played an instrumental role in digitizing various sectors in Dubai.
Oracle Dubai: A leader in cloud solutions and software services, Oracle has fortified Dubai's ambition to become a cloud-first smart city.
Cisco Systems: Renowned for its networking solutions, Cisco's presence in Dubai aids in building a robust digital infrastructure for the Emirate.
Hewlett Packard Enterprise (HPE): With innovative IT, technology & enterprise products, HPE has made considerable strides in aiding Dubai's digital transformation.
Dell Technologies: Providing holistic IT solutions, from personal computers to data storage systems, Dell supports a vast clientele in Dubai.
SAP MENA: SAP's Middle East and North Africa division offers enterprise software solutions, significantly aiding Dubai's businesses in their digital ventures.
Accenture: This global professional services company provides an array of solutions from strategy and consulting to technology and operations in Dubai.
Tata Consultancy Services (TCS): An Indian multinational, TCS provides IT services, consulting, and business solutions, aiding various sectors in Dubai.
Infosys: Another significant player from India, Infosys offers next-generation digital services and consulting in the Dubai market.
VMware: Specializing in cloud infrastructure and digital workspace technology, VMware's solutions are integral to many businesses in Dubai.
Amazon Web Services (AWS) Middle East: As cloud computing becomes essential, AWS's Middle East division offers comprehensive solutions to meet Dubai's growing digital demands.
Wipro: Offering comprehensive IT solutions and services, including systems integration, Information Systems outsourcing, and IT-enabled services, Wipro has a strong presence in Dubai.
Cognizant: As a leading provider of IT services, Cognizant aids several businesses in Dubai with digital systems and technology.
Tech Mahindra: With a focus on innovative and customer-centric IT experiences, Tech Mahindra offers extensive tech services and solutions in Dubai.
NCR Corporation: Providing omnichannel solutions, NCR Corporation plays a pivotal role in Dubai's retail and banking transformation.
Capgemini: A global leader in consulting, technology services, and digital transformation, Capgemini has a solid footprint in Dubai's IT landscape.
HCL Technologies: Offering an integrated portfolio of services including software-led IT solutions, HCL has partnered with various businesses in Dubai.
Adobe Middle East: Enabling digital content creation and management, Adobe's suite of tools are widely used by designers and marketers in Dubai.
Atos: Specializing in cloud, cybersecurity, and high-performance computing, Atos supports Dubai's ambition to become a leading smart city.
Conclusion: Dubai's focus on technological innovation has not only attracted global IT giants but has also paved the way for startups and SMEs to thrive. These top IT companies, with their expertise and innovative solutions, are sculpting Dubai's digital future, ensuring the Emirate remains at the forefront of technological advancement in the region.
FAQs:
Why are IT companies flocking to Dubai?

Dubai offers a conducive business environment, robust infrastructure, and a vision to become a global tech hub, attracting numerous IT enterprises.

Does Dubai support tech startups?

Absolutely! Dubai has several initiatives, hubs, and incentives specifically designed to nurture and support tech startups.

Is cloud computing big in Dubai?

Yes, with the city's ambition to become a smart city, cloud computing services are in high demand.

Which sectors in Dubai mostly rely on these IT companies?

Sectors like finance, tourism, real estate, and healthcare heavily rely on IT solutions and services in Dubai.

How does the presence of these IT companies influence Dubai's economy?

They boost economic diversification, create jobs, foster innovation, and elevate Dubai's status as a global tech hub.