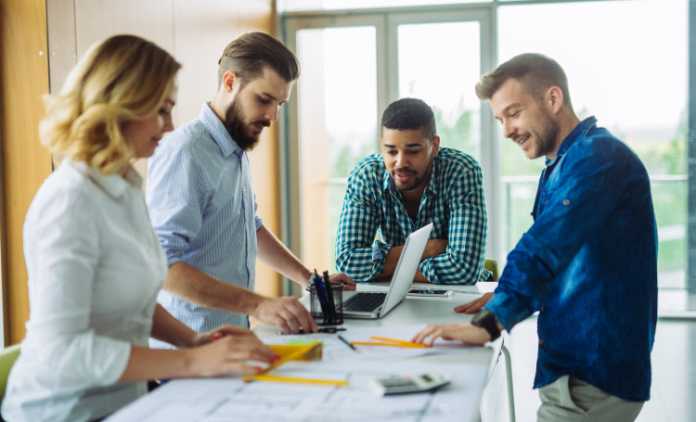 As a startup, your main driving force is your team. Therefore, to have a successful journey, you would need a dream team, with all the right individuals to help you achieve your goals, and grow from thereon.
One main role in your team would be that of the IT department. Given the importance of technology in today's time, you would need the most capable people on your team, with whom you can achieve new heights. But, to get the right people on board, you would need to rely on the right strategies.
If you are at a loss on how to decide on such strategies, or where to begin, this article is just for you. Here, we have mentioned a few of the top IT recruitment strategies for startups. So if you have not started with it already, we advise you to!
Look into referrals
When we say old is gold, we are talking of this strategy. Looking for referrals is probably one of the oldest strategies to get your hands on some of the finest talents. You may go for internal as well external referrals.
Internal referrals (recommendations from within the field) will guarantee you industry experts and promising talents, while external referrals (recommendations from outside the field) can help you get hidden or off-grid talents.
Online recruitment portals
Online recruitment portals are becoming increasingly popular, thanks to the digitalization of our ways. These portals are third-party applications and platforms which allow you to post ads and hiring notifications. Prospective candidates can look up your ads and apply directly.
Rely on Social Media
The influence of social media is no longer hidden, and you can use it to your advantage. You can use social media content to notify prospective candidates that you are hiring and have them contact you for an interview.
However, the trick to this strategy is that you need to have a good social media presence, along with great content for candidates to consider applying to your company.
Opt for Remote workers
Given the reach of technology and communications in today's time, you have no reason to shy away from approaching remote workers. As IT workers can very well work remotely, this strategy is effective and attractive. When you open this option, you broaden your horizon for the pool of candidates and talents.
The one downside to this is probably matters like connectivity issues, cultural and language barriers, and so on. However, with patience and discipline, such hurdles can easily be dealt with.
Hire a freelancer
However, if you are still unsure about all these strategies or are simply not sure about your candidates, you can always opt for freelancers. Freelancers will work for you based on contracts. For example, they may work for you for specific projects but will not officially be a part of your team.
The reason why freelancers are such an attractive option is that you do not have to give them a regular salary and yet avail their services whenever you need them. The downside is that they might not always be available when you need them.
Conclusion
As we near the end of this article, we would like to take a moment to remind you that your employees are a big contributing factor to your startup's success.
Therefore, after ensuring that you have the right people on board, make sure that you treat them well and work towards building a strong bond of loyalty. Only then will your staff dedicate their time and effort to your company, and be willing to thrive for success together.