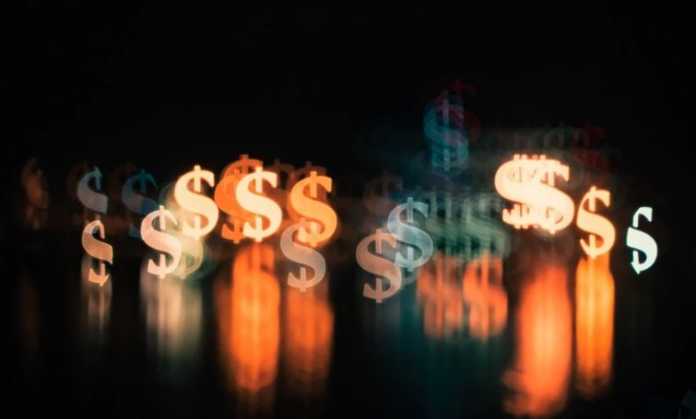 You might need some cash right away to make up for urgent expenses. One of the best options is taking out a quick loan. This type of loan can offer you fast funding that is beneficial to cover your immediate costs.
How Do Quick Loans Work?
Quick loans are a form of personal loans that can help you get funded in a short time. Banks, credit unions, and online lenders offer this type of loan. Moreover, interest rates and terms vary by lender.
Some borrowers prefer to get their personal loans from online lenders. This is because most of them deposit the loan amount within a day or two. However, it is vital to remember that the length of time it will take to deposit the funds will vary by lender.
Most of the time, personal loans are unsecured. You don't have to pledge any assets to be granted the loan. That way, you won't risk your property from the possibility of repossession if you fail to pay back the loan.
Once you receive the loan amount, you will start paying back the loan within the set term. You are also given a monthly repayment schedule. Furthermore, interest rates and fees are usually fixed when it comes to personal loans.
Types of Quick Loans You Can Try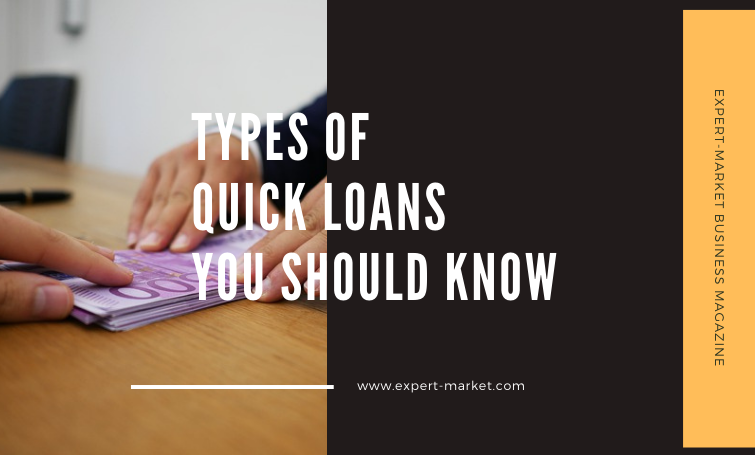 Below are the other quick loan options you can consider:
Payday Loans
This type of loan is considered a quick personal loan. Loan amounts usually range from $500 or less. Moreover, they are typically due on your next payday.
This type of loan is also known as a cash advance or advance cash loan. Some lenders charge higher rates and fees for payday loans. However, there are reputable online lenders who charge reasonable rates and fees. Hence, you should take caution in taking out this type of loan.
Car Title Loans
A car title loan is a type of short-term loan. Under this type of loan, you are required to put up your vehicle as collateral. Hence, if you fail to repay the loan, your vehicle might get repossessed by the lender.
You must repay the loan at the set amount of time, including the interest rates and fees. Moreover, loan terms tend to range from 15 to 30 days.
Pawn Shop Loans
Pawn Shop loans will require you to pledge a valuable item as collateral. Once you present the valuable item at the pawnshop, it will be evaluated. After that is done, they will keep the item and use it to secure the loan until you have paid back entirely.
You may use any item as long as the pawnshop accepts it as collateral. Most of the time, borrowers put up jewelry, electronics, and musical instruments as their item in value. Moreover, the loan terms, rates, fees, and amount will vary from one pawnshop to another.
Peer-toPeer (P2P) Lending
Peer-to-peer lending helps you borrow funds from individual investors. P2P lending has websites that can connect you to the investors that are willing to lend you some money. Moreover, you can also do the application process through their website.
The website will show you the essential factors you need to know about getting the loan. This includes the interest rates, terms, and fees. Once approved, your cash transfer will be done by using the website.
Options to High-Interest Debts
If you have a low credit score, it might be challenging for you to qualify for any loan type. Those who have low credit scores tend to get loans with higher interest rates and unfavorable terms. However, there are some options you can try, such as:
Consider a Co-signer
If you have some trouble qualifying for a personal loan, a co-signer might be an excellent choice. A co-signer is someone that is co-responsible for the loan you took. This means, if you fail to repay the loan, the co-signer should be the one to save your debt repayments.
It is recommended to get a co-signer that has a good credit standing. Also, it would help if it is someone you trust. It can either be any member of your family or any of your close friends.
Ask For An Extension
You can ask creditors to give you a bill extension. This is a good option if you have recently encountered a crisis or have been unemployed for a while.
Consider an Online Alternative
Several companies offer alternatives to payday loans. You can directly search these online. Furthermore, this will help you widen your options and decide what type of loan to get for your immediate expenses.
Takeaway
If you need cash urgently, a quick loan can really save you. However, it is vital to be wary of unscrupulous lenders. They might charge you with high-interest rates and fees and might lead you into a debt cycle.