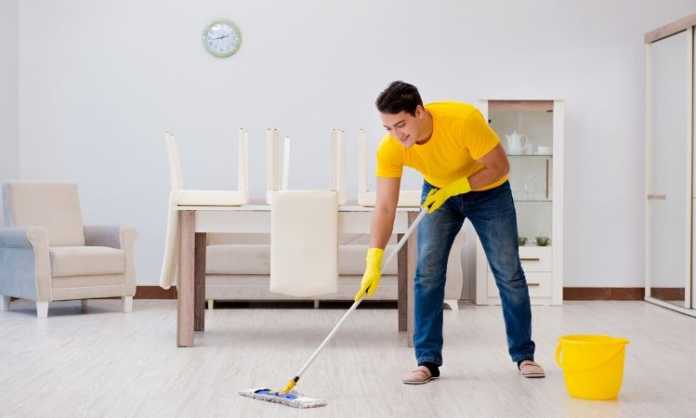 Considering the fact that most workers spend over one-third of the year at work, keeping the workplace clean and tidy should always be a top priority. In fact, keeping your business premises clean is not only vital to the health and happiness of your employees, but to the overall success of your business.
What types of services do commercial cleaning companies offer?
Many office owners will hire a professional service to keep their premises clean, but the advantages of having a professional cleaner vary depending on the quality of the work and the cost.
Studies have shown that cleanliness levels in the office has an effect on worker productivity, and a clean office environment can help to achieve or maintain the productivity of employees.
If you're looking for a commercial cleaning company, finding the right one can be overwhelming with so many to choose from. Here are some tips to keep in mind: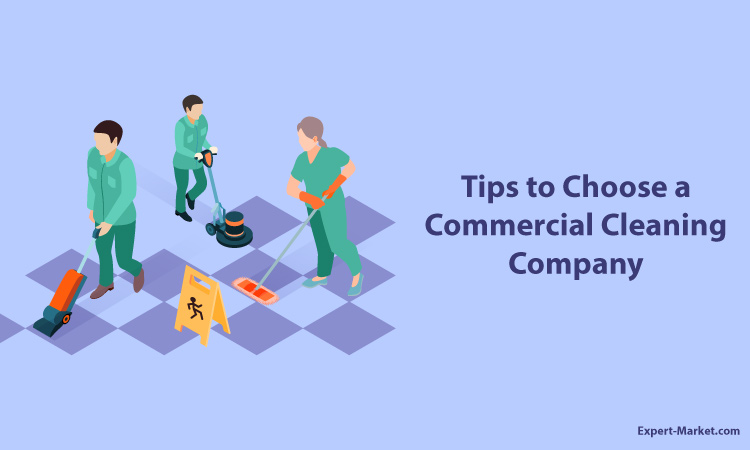 Check Online Reviews
When looking for a cleaning service for your business, the first thing that you should do is check online reviews to see what past clients make of the services available in your area. And, while checking reviews, you can also use the opportunity to check the authenticity of a company – you can run a background check to ensure that it is health and safety certified, and that its staff have the right certifications and have passed relevant checks before you hire them for a job.
Ask for References
Contacting references if you're hiring a cleaner can help you find the right person for the job. If an applicant has sent your company a CV in response to a cleaning job, check out any recommendations that they have provided. And, check out any past clients on the applicant's website – they may provide before and after pictures. And, contact any referees and ask them about their experience with the cleaner.
Get a Range of Quotes Before You Decide
Once you've performed background checks and searches on different cleaning companies, get as many quotes as you can from the ones that seem to be a suitable fit for your business. To get an accurate quote, the cleaners will usually visit your business premises to estimate the size of your office, while taking into consideration the different factors that you require, such as the type of cleaning and the amount of times you will need them to visit per month or week.
When the cleaners visit your office, ask them about the various services that they provide and do a comparison of what is included.
Get Proof of Insurance
Office cleaning can be very challenging and at times even riskier than you might imagine. Wet floors can lead to accidents, for example, so it's important that any cleaning service that you choose has adequate insurance to cover any potential risks and hazards that might arise.
Before you hire a commercial cleaner, make sure that the company's employees have proof of insurance against any accidents that might occur while they are cleaning your office.
Ask About Their Experience
Today, the commercial cleaning industry is getting increasingly competitive – because more and more offices are requiring this service. In order to survive in this competitive industry, a provider has to provide excellent levels of service. So, it's worth asking about experience and the amount of years that the commercial cleaning company has been in business, in order to determine the quality of the service that they are providing to their clients.
In general, a company like Regional Services that's been doing business for many years will tend to be trustworthy and provide a high standard of work.
Understand the Service Agreement and Contract
Finally, once you have chosen a cleaning company that's right for you, bear in mind that most will require you to sign a contract before they can start cleaning your office – this is for the benefit of both parties. As a business owner, it's crucial that you take the time to go through the proposed contract and understand all the clauses – sometimes they may be quite complex and include legal terms that might be difficult to understand.
If this is the case, then you might find it useful to consult with a solicitor experienced with business contracts, since the contract will be legally binding once you sign it.
Ensure that all the details of the contract are carefully analysed before you make any decisions. For example, a contract where a cleaning company states that services will be offered for one year may not be ideal for you if you only want commercial cleaning services for a couple of months.
Taking this time in the beginning to better understand the agreement will help you develop a better relationship with your service provider.
When it comes to choosing a commercial cleaning company for your business, there are certainly no shortage of options. Keep these factors in mind in order to choose the right one for your business needs. If you live in Belle Chasse and looking for professional help you can hire Sweeping Hands Cleaning Service and will surely give you more than satisfactory results.