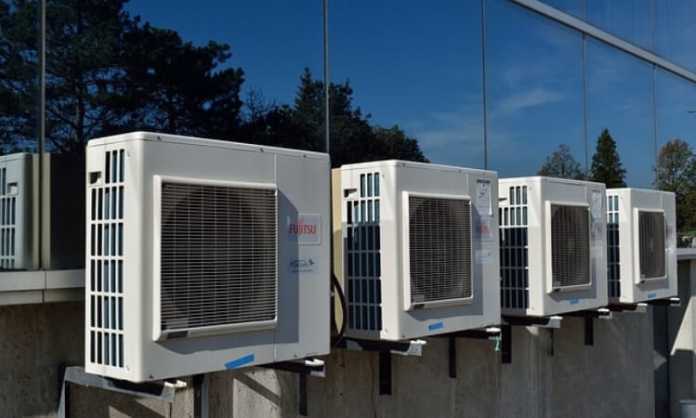 HVAC system repairs can be quite challenging, and so does finding the right company to do the job. Probably, you'll agree with me that not every HVAC company in the industry can be the right company to hire.
And you cannot afford to make any mistake as it could cost you a lot, including risking total damage to the system. You need to do it right the first time to increase. But what are some of the essential factors that you can use to tell you've chosen the right company? Please read on.
Legit State Licensing and Insurance Covers
There are several contractors who are working under the radar and would claim they're licensed when asked. Licensing is one of the most important and necessary requirements to consider when starting an HVAC business.
To be licensed, the contractors are required to have proper knowledge of gas lines, plumbing, and electrical applications. Some states require the contractors to pass various tests and undergo an HVAC training program before being licensed.
This means that a company with unlicensed contractors lack at least one of the relevant skills and will not be convenient to hire the company to repair your system. You should be able to see from the company's website if the contractors been licensed to operate its business in your state. Some contractors also have their license number clearly stated in their literature.

Consider inquiring from a state official or the Contractor's License Reference website to know the necessary licenses and certifications that HVAC contractors in your area should be having.
Some states also require the contractors to have a contract surety bond to act as a precaution against breaking the agreed contract terms. This way, you'll be able to distinguish the right company from the rest through verification of the validity of contractors of a specific company. If you don't know much about surety bonds, you can learn more at constructionbond.ca about it. HVAC contractors are also required to have workers compensation insurance.
This will come in handy should they accidentally get injured while doing their job in your property. Ensure to inquire if the company contractors are actively insured. The right company has an active insurance cover for all their contractors.
Home Visits
There are scenarios where you can call the company for a quote for your system repair and the company technician gives you a ballpark estimate over the phone. Should you find yourself in such a scenario, that's absolutely not the right company to hire.
The right company will send someone over to assess your HVAC system and thereafter talk you through the possible cause and solution to your problem. The technician will then complete any load calculations required.
Do not welcome any bid through verbal contracts. Instead look for a company that gives written bids and estimates as this means they'll be committed to adhering to it to the latter.
Experience in the Industry
Probably you cannot afford to risk having your HVAC repaired by a technician from a company whose performance you're not sure about. Of course, the company technicians will claim to be having the relevant knowledge about HVACs.
But you need to inquire to know how long they have been in the HVAC industry. You also need to know how they learned the skills that they claim to have in their career. Have the technicians handled a similar brand or model before or this will be their first time?

You need to be comfortable to trust whoever you'll be hiring to repair the system. A technician with little or no experience could even make the problem worse or might add you another problem on top of the one you're having.
Therefore, ensure to look for technicians from a company that has been in the business for a significant period of time. This way, you'll increase the chances of getting impressive results.
References and Referrals
If the company has been in the industry for a reasonable period of time, it must've helped repair different HVAC for various clients. You should request for some of these references and referrals and find a possible way of talking to them.
Ask if the company was able to complete the repairs on time and within the stated budget. Ask if the company technicians performed a test on the system after the repair to check for maximum efficiency.

Perhaps you can also check for the company reviews online and see what different clients have to say about the company. The right company will have good reviews supported by relevant details and specifics. You may visit the Better Business Bureau to check if there are complaints about the company and find out if they're related to the services you require in any way.
Other online services such as the Air Conditioning Contractors of America can also be of great help. Your friends, family, co-workers, neighbors, and some local trade organizations can also help you find a reputable company when seeking referrals. Ask them of the quality of services offered by these companies and their customer satisfaction.
The Company Handles Everything
Be wary of HVDA contractor companies that take HVAC related jobs and subcontract them to other contractors, after taking their commission, of course.
Over the past years, there have been several complains by various homeowners who claim that the contractors who repaired their systems were completely different from the ones they'd talked to before.
The new contractors come and claim they've been sent by the company contractor – the one you talked to – who, for some reason, could not make to come. Do not fall for this trap.
The right company handles everything from the start to the finish. Therefore, ensure to ask if the company will be the one doing all the work and only go for that which is serious about business.
Conclusion
Not every company that's in the HVAC business can be right to hire to handle your system repair. You'll need to look for the right company. This calls for the need to do detailed research on all the potential companies around your area. The above points are enough to guide and help you identify the right company to trust with your HVAC system repair.
Ensure to follow and implement everything in order to increase your odds of finding the right contractor to restore the system's normal operation. You can also look out for other relevant themed blogs to learn more about finding the right HVDA company for your system repair.