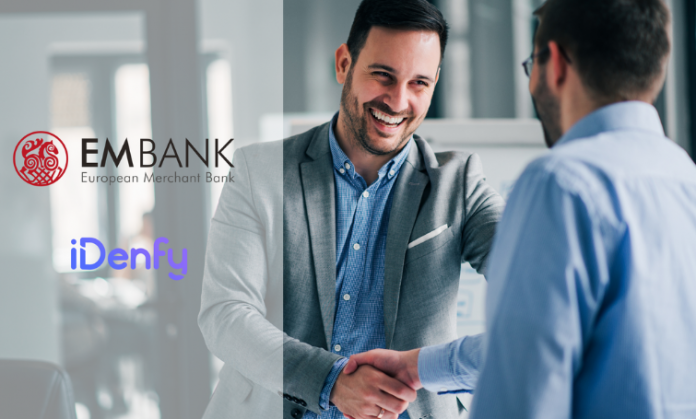 European Merchant Bank chooses iDenfy to integrate the necessary safeguards and simplify the customer onboarding process via its identity verification solution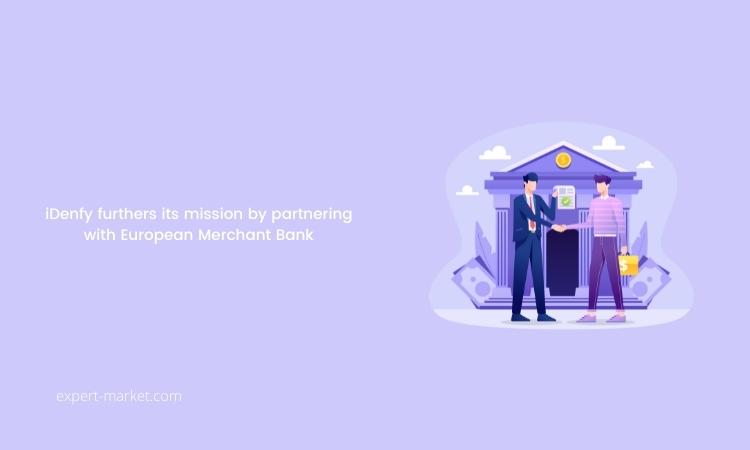 iDenfy, a fintech company providing ID verification and fraud prevention services, partners with European Merchant Bank, a dynamic digital bank licensed by the European Central Bank.
The digital age poses a lot of challenges for both experienced and young companies. In an era where time is of uttermost importance to most people, clients are often dissatisfied just by the idea of any delay in the customer onboarding processes. The organization is usually rated by both the quality and pace of its services. Businesses have to be prepared to deliver on both ends to please their customers. Otherwise, they risk being rapidly outperformed by their competition and undervalued by their clients and partners.
More often than not, companies tend to choose which values to focus on at the expense of the other. Fast delivery of services is frequently linked with lower quality, whereas prioritizing the excellence of the result may lead to delays, making a poor client experience unavoidable.
The issue is extremely relevant in financial industries. In recent years, there's been a massive increase in the amount of fraud attempted and committed. For example, according to National Fraud Intelligence Bureau, organizations in the UK lost 6.6 times more money to fraudsters in the first half of 2021 than during the first half of 2020. The trend is alarming, encouraging various companies to extend their safety guidelines and implement more safeguards to protect themselves better. Although, even the ones with a different perspective are now strictly regulated by Anti-Money Laundering (AML), Know Your Customer (KYC), and other initiatives.
It's understandable that customers neither see nor care about the issues companies face in a regulated and fraud-susceptible environment. The standards they uphold the businesses to remain the same with regard to time and quality and even become higher in some cases. However, is it really the case that the increase in safety and security must naturally come with greater time investments?
Today, many organizations don't have to choose between pace and quality – modern solutions successfully solve both problems. For example, iDenfy's identity verification solution utilizes human supervision and powerful AI algorithms to ensure the highest safety standards and do it very efficiently. It allows iDenfy's partners to offer their clients a satisfying user experience while maintaining safety and security at the same time.
European Merchant Bank, which started its operations in 2019, understood the importance of complying with the regulatory fintech environment without the cost of a user-friendly client experience. As a result, the company began searching for a partner to satisfy both of its needs and arrived at iDenfy's doorstep. The partnership will allow EMBank to ensure a fast customer onboarding procedure and comply with regulations.
"The importance of remote verification systems in today's business models are increasing day by day. We believe that we made the right decision by choosing IDenfy as a business partner with its meticulous and safe business approach. We are confident that our business relationship will continue to develop further." said Sarp Demiray, CEO of European Merchant Bank.
"We are very glad to announce a partnership with European Merchant Bank. The core values they hold – transparency, innovation, cooperation, and trust – resonate very well with our mission as a company. I can predict a long-lasting relationship," said Domantas Ciulde, CEO of iDenfy.