A great employee time tracker can do wonders for the productivity of your team members. It can boost efficiency by removing bottlenecks through timely interventions and monitoring. You can always keep an eye on your workforce to ensure minimum distractions and downtimes during the productive hours.
Hence, choosing the right employee time tracking app is vital. Here are some points to consider when selecting an employee tracking system.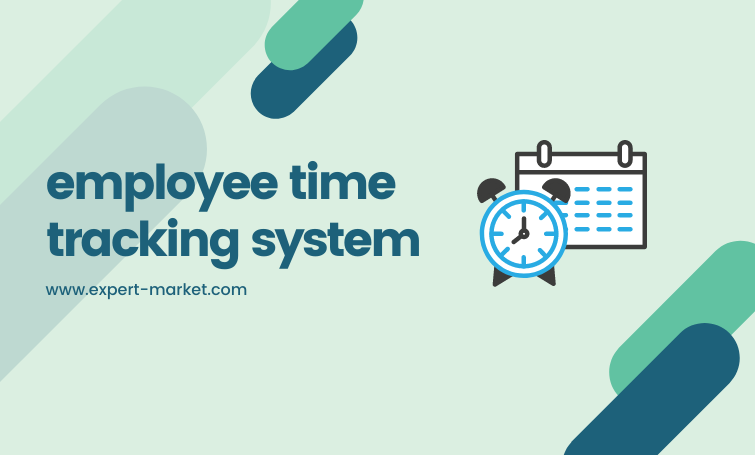 How Do You Perform Your Work?
Before you start exploring different time tracking applications, consider your usual workflow, and then try to find a time tracking app that fits into it. You must look for an application that integrates into the software or platforms you use every day.
Similarly, if deadlines are a crucial part of your work, you need a tracking application that permits you to make estimates and compare them with your real-time tracking.
Is It Easy to Use the Time Tracking App?
No matter if the time tracking app offers you just the basic features or additional features, it should be clear and easy to use. The entire point of a time tracking application is to save time by keeping track of it. But you won't be able to do this if you need to spend a lot of time exploring the application and learning all its features.
It's better to look for a time tracking app with its basic features clearly laid out, and the additional features displayed in a less prominent way. Moreover, all the features you look for should work in no more than a few clicks.
Project & Client Tracking
Look for a time tracking app that will enable you to track the total time your team members spend on a specific project. The last thing you want to happen when tracking your time is to generate a new task or merge your projects with your tracked time.
A decent time tracking application will allow you to see if you are on the right track by comparing the planned time versus the actual time. Apart from this time tracking device is a good option to make work life more efficient.There are definitely several other considerable options to make work life more manageable for the employees such as setting up work schedule , a 9/80 work schedule has been quite successful in making things easier for the employees as well as for the owners. And if you are wondering what is a 9/80 schedule then you can visit this page to learn more about it.
Team View
The ability to view time-tracked activity at the team or department level is another powerful feature that time tracking apps should have. The data this feature offers you can be helpful for your management and individual team members.
Feature of Timesheets in Time Tracking Application
Time tracking software should have a way to handle timesheets because it will then allow you to divide timesheets as per the project. This will make billing a lot easier for you.
However, make sure that you investigate approval workflows when picking the apps you need. A good application package should allow you to approve or reject any timesheet instantly. You will also come across some applications that send email alerts when anything has been submitted, like timesheets and expenses.
Payroll Integration
The time-tracking applications are mostly designed with a detached payroll module, while others are combined with payroll platforms. After you have tracked the time, the application automatically generates invoices and pays bills.
Clearly, time tracking and invoice production are virtually inseparable procedures. With both platforms linked, your entire process will run smoothly. Hence, payroll integration is the main factor you must consider when you look for a time tracking application.
Reports
The time tracking platform should have a reporting feature that allows you to create different types of reports that will help your business.
The reports will help you learn about time worked, expenditures, invoices, and so on. The right application will also permit you to customize reports to include the exact information you want to have in every report.
Moreover, the employee time tracking platform should also give you the ease to export and print reports so that you can share them easily.
The Cost
The cost of time tracking software differs widely as per the seller and the features offered. A good and reputable seller should offer you a free trial period so that you can thoroughly test the app. In this way, you can find out if the specific application is compatible with your working space or not.
Finally, a suitable employee time tracking app enables you to get the right data and unified integration with numerous management systems. Hence, it is sensible to dive deep into the functionalities and only proceed once you are sure on all fronts.