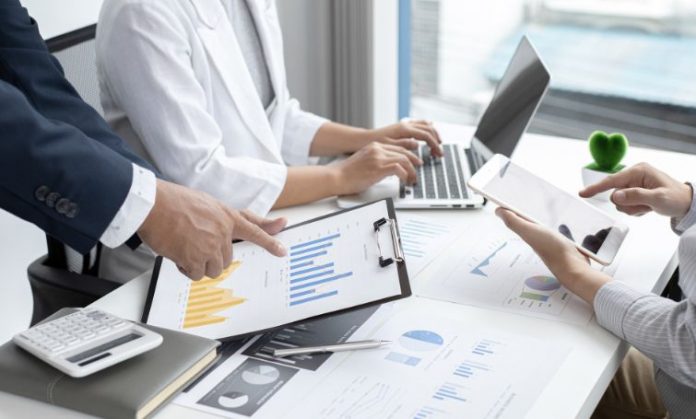 Popups resemble bothersome advertisements coming out of nowhere. But if created correctly, these web elements could assist you in obtaining high-quality leads and a sizable number of conversions.
There are various ways for b2b marketing to advertise a business in the world nowadays. To generate more leads people often use the assistance of special software (check Belkins tools). They try to apply them themselves or use a help of a b2b lead generation company. Such companies like Belkins will help businesses to grow faster and more efficiently. But every professional will undoubtedly say that besides lead generation service there are also some techniques that you may use yourself – for example, popups. And this article will provide you with some tips for using popups for better prospecting.
Why Popups Are Useful For B2B Lead Generation?
Popups show value in turning visitors into prospects. To obtain more b2b business leads company holders to use such services as LeadForce for example where they can import contacts hubspot. If you generate enough high-quality leads, your company will naturally advance as your daily sales begin to rise. These prospects are potential customers who have expressed a strong interest in your good or service and are prepared to go through the entire buying process. 
How Could Businesses Employ Popups To Expand?
Although it is a difficult process, making well-designed, efficient, and interesting pop-ups is not unattainable. Now we will go over the crucial components of a successful b2b lead generation capture popup technique.
Use Exit-Intent Popups For Business Lead
These kinds of web elements are designed to pique visitors' attention as they prepare to depart an e-commerce website to retain their business. They appear just as a user clicks the "Back" button. It must captivate viewers and motivate them to proceed through the buying process.
What you should be aware of if you're planning to create an exit-intent popup
Recognize the triggers that indicate visitors are likely to depart your webpage
Show a compelling proposal to entice visitors to subscribe or submit their email addresses
Make your material brief and straightforward so that readers may quickly comprehend the information you provide
Consider Design Of Popups
A popup's layout may hold the key to its success. It is a good practice for it b2b lead generation because the eye-catching layout and interesting design attract attention to a business that provides design facilities. Even if a popup form expresses the proper message and is displayed at the perfect moment, it can be ineffective. You, therefore, require visually appealing popups that can cause visitors to pause and take notice.
Ensure that visitors can access the information whether they are using a desktop or a smartphone. Another tip – a strong proposition that is bolded in the headline. Audiences are drawn in by the guarantees of some benefits or guidance.
Allow Visitors To Close The Popup
Because of anxiety and the desire to get a new business lead no matter what, some advertisers decide to make a popup without an opt-out alternative. They delete the backout button because they think it's more effective to drive customers into subscribing or purchasing.
Numerous things could go wrong if this maneuver is made. Customers can become irritated, close the window, depart from your site, and never come back. Even a lead generator won't help your business if you use such popups. Provide a "Back" icon and make it obvious to visitors to prevent this. If not, they will exit your page right away.
Create A Fascinating CTA
A stimulation that prompts users to carry out a certain operation is known as a call-to-action. Users might be encouraged to download some useful info, sign up, or go to the following stage of the purchasing process. It typically consists of strong words and sentences that are intended to convince.
Here are several expressions for better prospecting:
Take XYZ now!
Place in cart
Order Now by Clicking Here
People should see a practical solution. Be clear about the advantages of buying the goods and you will get new businesses leads.
When numerous components appear on a webpage, the item that stands out from the others will probably be noticed.
Use Promotions to Stop Cart Abandonment And Getting Business Lead
69.57% of shopping carts are abandoned on average. That indicates that a great number of customers will add something to the cart just to cancel it at the last moment.
The excellent news is that employing popups will help lower this amount. You have the chance to entice customers to visit your online business again and purchase something by showing a popup with a promotion.
Make Popups That Are Suitable For Mobile Devices
Popups work well on desktops because it's simple to click the controls, but make sure they work well on mobile devices as well. Since obtrusive mobile contextual ads are typically annoying and have a negative impact on user experience, Google penalizes them.
The following are a few instances of contextual ads that detract from the user experience
A popup that appears right away after a person visits a website and prevents them from viewing the content.
Before accessing the main information, a user must reject an interstitial.
The original material is located somewhere under the fold, while an advertisement is positioned just above the fold.
Think about showing the popup as well after a while of inaction – surely you may get a new business lead. Make sure the buttons can be clicked by users.
Keep Updating Your Pop-up Ads
To enhance your outcomes, you could contact a b2b lead generation company, and modify your content, publications, and other products. You may also think about using seasonal popups, like for Easter.
Popups can be used to draw attention to specific discounts during sale. Consumers will be motivated to look at the bargains before leaving your online business if you do this and you will make an appointment setting. Think about the visitors' position and context while creating a popup to enhance its effectiveness.
Popups are a part of the design of your site, it stands out on your page anyway, so using them correctly will increase your b2b online lead generation.