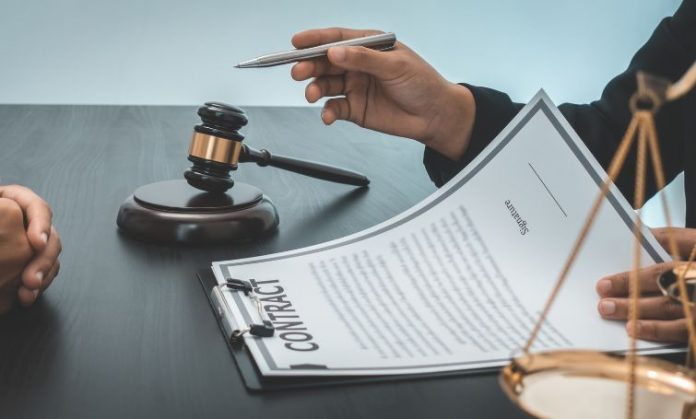 There are a number of reasons why you might need to hire a lawyer. You might have been wrongfully dismissed from your job at work, hit by another driver on the roads, or accused of committing a crime.
Regardless of the reason why you need a lawyer, it's important to find the right one for your needs. Every lawyer will have studied for several years to gain the right qualifications and become a practicing attorney but that doesn't mean they are all the same.
Some lawyers have more experience than others in particular areas of the law, and each lawyer has their preferred methods and techniques. As a client searching for a lawyer, you need to factor in the attorney's experience, skills, and personality.
Here are some of the important steps to take when you're trying to find the perfect lawyer.
Find a Great Law Firm
The first step when you are trying to hire the perfect attorney is to find a great law firm. Make sure the firm is relatively local to where you live so you can easily travel to consultations and appointments with your attorney; learn more here. 
Each law firm will specialize in certain areas of the law so you will need to find one that meets the needs of your unique situation. For example, if you're looking for a family lawyer, employment lawyer, or a real estate attorney, Leduc law firm is a great choice.
Enquire About the Lawyer's Fees
There is no denying that hiring a lawyer can be expensive, especially if your case is complex. While investing in a lawyer is a financially beneficial decision, in the long run, it's still important to find an attorney whose fees are within your budget.
Depending on a lawyer's experience and their success rates, the fees that they charge will differ. Rates may also vary depending on the location of the law firm.
The perfect lawyer is one that is affordable but experienced and knowledgeable about cases like yours. Make sure to get an accurate overview of the lawyer's fees before signing the dotted line, including the prices of initial consultations and ongoing fees.
Learn About Their Personality
While it's important to choose an attorney that has the expertise you are looking for, you also need to consider their personality. You will be working with your attorney very closely for the foreseeable future until you can resolve your case. So, it's important that you get along with them.
You need to be able to trust the attorney and open up to them with the details of your case. They should display a fine balance between being professional and being empathetic towards you.
By arranging an initial consultation with the lawyer, you will be able to gain more insight into their personality and the way they work.