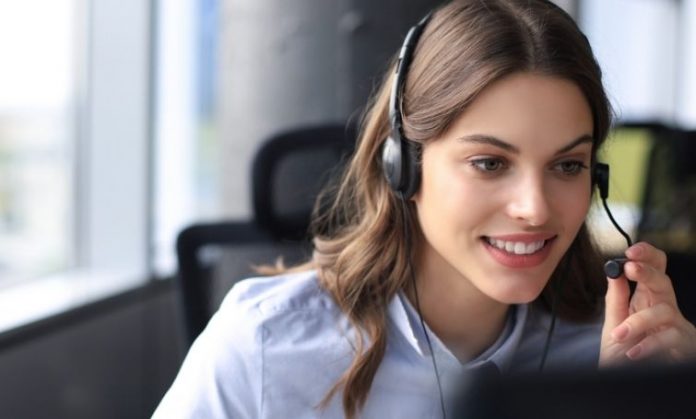 In today's modern competitive world, customers need an immediate response to remain connected to a particular brand. However, some firms, especially startups or small businesses, can't cope with this demand. They lack enough workers to interact with customers continuously. The good news is that any company, whether small or large, can leverage the power of call centre technology and enhance customers' experience.
Overview Of A Call Centre
A call centre is a centralized location or office used for inbound and outbound phone calls. Companies use this technology for receiving and transmitting large volumes of calls. The primary purpose of call centres is to enhance customers' experience or satisfaction.
You can locate the call centre within your company. However, you can benefit more by outsourcing such functions from a third-party firm. This is a practice of hiring a professional call centre firm, like OracleCMS call centres, instead of hiring an in-house team.
The outsourced call centre company will allow your employees to focus on other critical business matters. And, because they're experts in their field, they're likely to provide better services than your internal workers.
Finding The Best Outsourced Call Centre Service Provider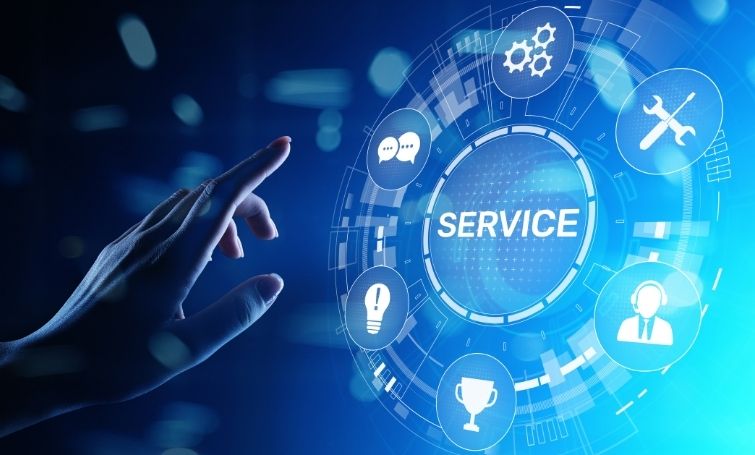 There are several call centre agencies out there. However, not all of them can be the best for your company. Ensure you're connecting with the right partner by:
Asking For A License
Confirming whether they've got a working license is the first step toward connecting with the right partner. Before launching call centre services, any service provider must register their name with the government. Therefore, any company without a license isn't legally established.
You might have a lot of challenges working with an unlicensed firm. For instance, such a company firm may have untrained workers who might not interact well with your customers. This would your business. Avoid this by hiring a licensed call centre agency.
Selecting An Experience Agency
You'll likely find several licensed outsourced call centre companies online. However, such firms might not be of any value if they're not experienced.
Experience is gained over time. This is to say that a call centre with many years in the market is likely to have sufficient experience to handle your customers. For that reason, you may want to hire a company that has provided call centre services for a significant amount of time.
Apart from the company itself, it'd be good to ensure that the specific staff assigned to handle your business calls is trained, skilled, and experienced. The success of your call centre department will majorly depend on the specific workers handling it.
Comparing Prices Of Different Firms
Price is another crucial thing to put in your mind when finding an outsourced call centre service provider. There's no specific way of charging for services. Each company has its own strategy for determining its prices. That's why some call centre companies charge very high prices for their services while others are reasonable.
To begin with, you need to make a list of price comparisons before hiring any service provider. If you're operating under a limited budget, you may consider a company with the lowest price tag for call centre services. However, you shouldn't forget to consider other factors, like the quality of services.
Finding An Agency With Excellent Services
Finding a call centre company with low prices is advantageous because you'll minimize your business costs and promote its profitability. However, don't go for low-quality services to minimize your spending.
Some agencies that charge low fees may lack modern tools and experienced workers to serve your customers. This can hurt your business in the long run.
At the same time, it's important to remember that high prices don't always indicate better or quality services. Some call centre companies may attach an unreasonably high price to make you believe that they offer the best services in the market, which isn't true. Therefore, whether you pay low or high prices, be sure to connect with a company with desirable call centre services.
Consider The Location Of The Agency
Although ignored by some business owners, the location of the outsourced call centre service provider is essential when it comes to finding the right partner. Sometimes, you may want to pass some information to your service provider or inquire about something urgent from them. For that reason, you may want to find an agency in a location within your time zone.
Working with a partner in a different time zone can ruin your communication. For instance, the agents might be already asleep when you need them most. It's, therefore, critical to connect with a call centre agency within your locality or with whom you share almost similar time zones.
Check The Agency's Reputation
The invention of the latest technologies and the Internet allows many businesses to establish an online presence. And, this is also true when it comes to call centre firms. This means you can connect with a service provider and strike a deal with them even before physically meeting each other. However, sometimes, this can pose a great danger to your company, especially when you hire the wrong call centre company. That's where checking reputation comes in.
In this context, reputation refers to the views held by other clients regarding a particular call centre agency. This usually comes in the form of opinions or feedback. A service provider with numerous positive comments on their online platforms from other customers has a good reputation. That could be the best firm to hire for your call centre function.
On the other hand, make sure you avoid any call centre company that's garnered quite a number of negative opinions. That might be an indication of undesirable services.
Takeaway
Customer experience plays a crucial role in the success of your business. With poor customer service, you might not attract new customers or retain existing ones. Thus, you need to find ways of enhancing your business customer service.
One of the best ways to promote customer experience is establishing a call centre department. It allows you to respond to customers' concerns without delay. Implement the tips in this article when looking for the best call centre service provider for your business.