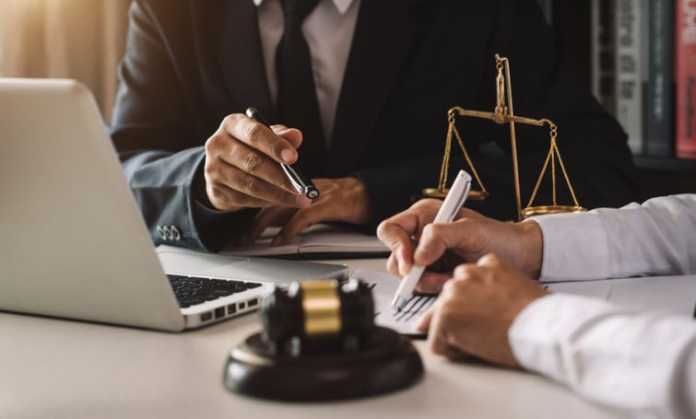 If you're a business owner, there's a good chance you've heard of legal documents. They can seem like daunting and confusing things to have to deal with, but they're a lot simpler than you might think. Besides, there are benefits to having legal documents for your business.
Legal documents are important because they're a safety net for your business. They help you protect yourself in various situations, and if you're dealing with intellectual property issues, it's crucial to hire an IP attorney.
What Are Legal Documents?
Legal documents are used by businesses to protect themselves from lawsuits and other legal issues. Legal documents help to clearly define the terms of a legal agreement between two parties, which may be anything from a business transaction to an employment contract. Legal documents are used in various industries, including real estate and construction, and legal document template are available for specific needs. Some common legal documents and templates include contracts and trusts.
The legal documents you'll need to create depend on your business type and your chosen legal structure. For instance, corporations need to create a business registration form (which acts as your company's contract with the state), articles of incorporation or association document, and a limited liability company (LLC) agreement. With a partnership, there's going to be another agreement that details how the partnership will operate (who will manage what), as well as another document called an operating agreement that outlines how disputes between partners will be resolved if they arise later on down the road.
Legal documents are essential in every business, so it's crucial to ensure you've got them in place before you begin operating. Without them, you're setting yourself up for trouble down the road. You'll have to deal with legal issues that could have been avoided if you'd just taken the time to take care of things up front.
5 Ways Legal Documents Protect Business
Legal documents protect your business in some ways. Here are some of the ways they protect your business:
They Protect Your Business From Liability
Legal documents are designed to protect your business from liability and provide clarity for any potential legal issues. Liability refers to financial responsibility for something that goes wrong. It can happen when you're doing business with someone else, or someone sues your business because they think you've done something wrong.
If you have a legal document in place that states responsibilities, if something like this happens, it's much easier for the court to rule quickly and fairly. A well-written legal document will help you manage all aspects of your business, from team member contracts to intellectual property agreements. Many legal documents you'll need to create are specific to your business.
They Help Prevent Lawsuits
Legal documents protect your business from lawsuits. It's easy to find yourself in a lawsuit, and that can be a significant problem for your business. Legal documents help you avoid these kinds of issues by ensuring that everyone involved understands their rights and responsibilities. They also help protect you against false claims, so you don't have to spend time or money defending yourself against frivolous lawsuits.
When running a business, you want to do everything possible to protect your business from lawsuits. You know that getting sued will cost your company a lot of money—and there's always a chance that the case could go against you and damage your reputation. That's why it's crucial to have the proper legal documents in place. Your business lawyer can help you create all the necessary contracts, legal agreements, and documents to protect your company from lawsuits.
They Provide Protection From Intellectual Property Theft
When you're running a business, protecting your intellectual property is essential. Intellectual property is anything you create or own resulting from your business—a logo, slogan, product, or service. If someone steals your intellectual property and then makes money off of it without paying you for it, you're losing out.
Legal documents help protect your intellectual property from being exploited by others without your permission and allow you to protect yourself if someone tries to steal it. Intellectual property is a valuable asset for any business. When you invest in your business, you want to ensure that your work isn't stolen or exploited. Legal documents are the best way to protect your intellectual property from being stolen and ensure that no one else can profit from something that's yours.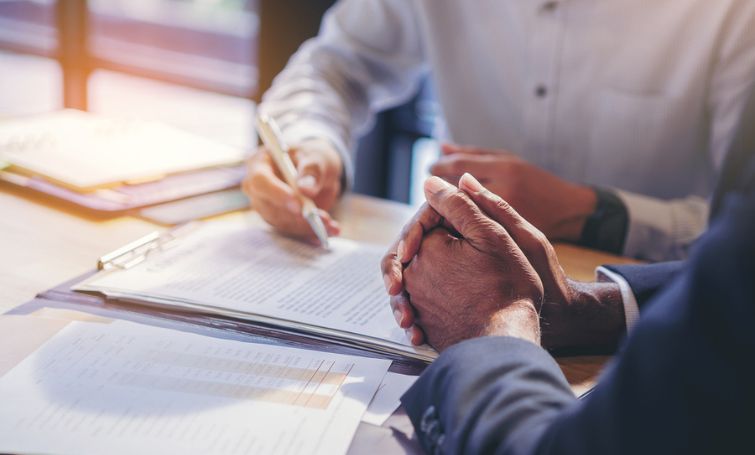 They Can Help You Get Funding
Legal documents can help you get funding. For example, if you're applying for a business loan, your lender will request a copy of your business plan and financial projections. If you're applying for a mortgage loan, your lender will want to see a copy of the purchase contract or other legal documents showing that you own the land where the structure will be built.
Legal documents can show investors you're serious about your business. If you're raising money from investors, they'll want to see that you've taken the time to create a solid business plan, financial projections, and other documents showing how their investment will be used. The same is true for lenders. They want to see that you've put together the proper documents, and they may ask for copies of these documents before approving your loan application.
They Protect Your Business Reputation
Legal documents protect your business reputation. When you run a business, you have a lot of things to think about. You have to ensure your company is running smoothly, but it's also essential to protect your reputation and the assets that make up your business. Keeping legal documents is one way to do this.
The legal documents you create for your business will help you protect your business reputation. They help you show that you're a legitimate business and make it easier for people to do business with you. When you create these documents, you must ensure that everyone involved in your company understands what they mean and why they're essential.
Conclusion
Legal documents help protect your business by setting clear expectations and boundaries. Without legal documents, there are no clear rules to follow, and everyone has to guess what's expected of them. However, legal documents help you navigate the legal landscape and ensure your business is protected.