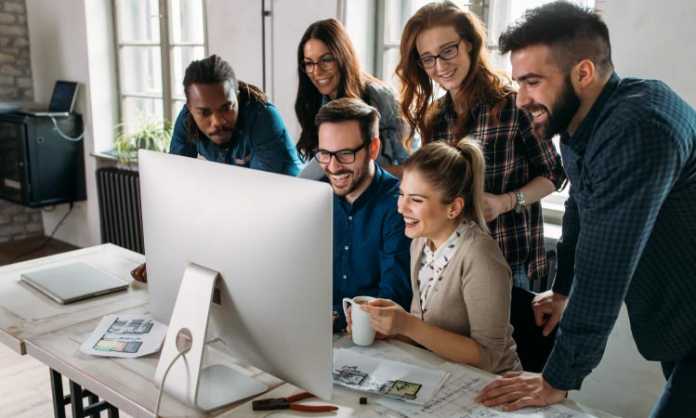 According to data from the US Bureau of Labor Statistics, there are more software developer openings than qualified applicants. As a result of the clear skills gap, 44 percent of American businesses now outsource software developers to save costs and increase profitability. Because Europe is home to so many important IT centers, it is a popular location for startups looking to build out their development departments.
In this post, we will discuss the key benefits of working with a remote European software development team. We'll go over a few European countries to hire a dedicated software development team without breaking the bank.
There won't be any major problems with teamwork that slow down your projects. You won't have to worry about payroll, taxes, or other management fees, either. If you want to get your product to market as soon as possible, you need to hire development team in Ukraine or other parts of Europe as soon as possible.
The Advantages of Working With A European Development Team
One million ninety-five people were working in the software development sector in the European Union in the year 2022. Europe is a great option for establishing a software development team due to its abundance of skilled IT professionals. Over two hundred thousand Eastern European programmers are actively seeking remote work opportunities. Among the most popular places to outsource to are Poland, Ukraine, and Romania. Hiring a European-based development team has many advantages.
A Large Number Of Qualified Developers
Poland, for instance, is an important center in Eastern Europe because it is home to more than 430,000 experienced software experts. The regional countries all put money into the growth of the IT sector.
Extremely High Level of Expertise
The STEM education system in Europe is highly regarded, and this is reflected in the high caliber of Europe's IT workers. They have distinguished themselves with their extensive technical training and proficiency. This means that European coders regularly place highly in international talent rankings.
Possibility of Easy Access
As a result, many Western European IT startups find it practical to base their software development operations in Eastern Europe. Why? for the simple reason that its strategic placement makes it an ideal site. Since there is typically only a one- or two-time zone difference between Eastern and Western European countries, offshored developers can keep to the same plan as their Western European counterparts. Eastern European countries are easily accessible to the rest of Europe via short flight times, facilitating in-person interactions with outsourced development teams.
Many American businesses want to cut costs by staffing European development centers with in-house experts. Developers from Eastern Europe are doing well in the worldwide market in part because their pay is two to four times lower than the average in the United States.
Most European nations are working to improve their legislation to make it simpler for international corporations to conduct business as they increase their pools of IT expertise.
For instance, when hiring developers in Ukraine, the Ukraine tax laws offer new enterprises in the market additional benefits. Creating a virtual office can be easier in some countries than in others. This is why many of the world's leading corporations, such as Google, Twitter, and Amazon, have European-based teams.
The Best Places in Europe to Find a Committed Software Development Team
If you're trying to figure out where to get dedicated developers in Europe, it's important to familiarize yourself with the pros and cons of the most common outsourcing locations. It's no secret that Eastern European countries like Ukraine, Poland, and Romania are attractive destinations for outsourced software development work, but other countries like Croatia, Hungary, and the Czech Republic are on the rise as well. Let's focus on the top three choices here.
1. Development Team in Romania
In terms of information technology (IT) service delivery, this country is home to three large, established hubs., Cluj-Napoca, Iaşi, and Bucharest are their respective locations. A sizable pool of skilled software engineers may be found in this European country. More than 90,000 people in Romania's workforce are software specialists.
2. Development Team in Poland
This country has become well known as an important hub for the outsourcing of developers. Even though the country's IT business is expanding every year, salaries for IT professionals there continue to lag behind those in countries like France and the UK.
There is a large pool of talented Polish professionals available, and they have a deep understanding of Ruby and Java. If you're looking to hire a dedicated development team in Poland, ensure you avoid any legal hassles.
Two types of contracts of employment (freelance and onsite)
and access to a large talent pool are two of the main benefits. Also advantageous are the six major cities that serve as IT hubs.
3. Development Team in Ukraine
Ukraine is still one of Europe's top outstaffing destinations, with more than 17,250 software developers. Beetroot's 2021 Tech Market Report states that more than 500 businesses hire dedicated team Ukraine.
Businesses that outsource their software development work to Ukraine-based firms receive high-quality assistance at competitive hourly rates. Ukraine's technology industry is strong and well-organized. A lot of the most advanced programming frameworks and libraries are well-known local developers.
Developers from Ukraine work on projects in a wide variety of industries, including medicine, tourism, academia, athletics, and more.
Final Thoughts
When you have a significant project and require a trustworthy partner to complete it, hiring a development team in Ukraine, Poland, and Romania is a wise choice. Whether you're a fledgling company or a well-established one, it helps to have a group of specialists on your side the whole way to success. There are undeniable benefits to this type of teamwork; for instance, the cost of hiring developers in Ukraine is lower than they initially appear. When searching for a reliable business partner, you can broaden your search to include people from all over the world. There are hundreds of reputable outsourcing firms to choose from.