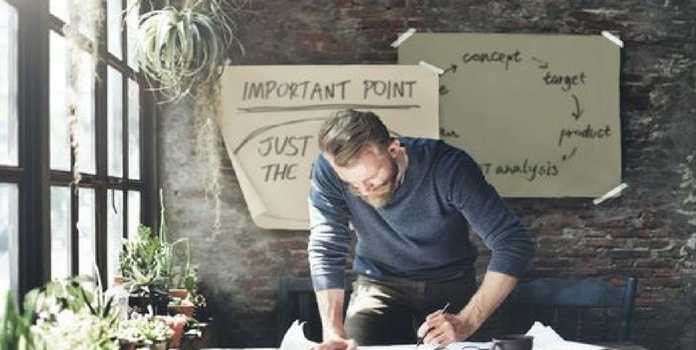 Hanging your own shingle is a process. There's so much to be done behind the scenes before your business's opening day, and so much equipment you need to have on hand in order to operate on even the most basic level. You need to research your market, make a business plan, choose a business structure, find a location, implement a point-of-sale system, and more. This checklist will help you do and get everything you need to make your business a reality.
Research Your Market
If you're thinking of starting a business, you probably have – or think you have – a solid business idea. But ideas are cheap; everybody has them. To make sure yours is a solid foundation for a business, your first step should be to research your target market.
A business can't be successful unless it can meet a need, solve a problem, or otherwise offer something the market wants. If your small town already has six comic book shops, you may want to reconsider your idea of opening a comic book shop – unless your shop can offer something the competitors don't, such as a venue for tabletop gaming tournaments. Ask yourself:
Is there a need for my service or product? Does it solve a problem?
If so, who will buy it?
Do other companies already offer similar products or services to my target market?
If so, can I offer something the competition doesn't offer? What niche will my business fill in the market?
You can find the answers to these questions in a number of ways, such as by using focus groups and learning about competitors.
Make a Business Plan
If you plan to get any kind of small business loan or investment capital to start your business, you will need to write a business plan to show bank managers or investors that you've thought through your business's structure, operation, and growth strategy. Even if you're not looking for funding, you should still write a business plan so that you're clear in your own mind about what your business will look like, how you'll run it, and how you'll strategize for long-term success. Even if you scrawl your business plan on a bar napkin, it can still be an important tool for clarity at this stage of the game. At this point, you'll want to choose your business structure – whether LLC, sole proprietorship, partnership, or something else.
Name Your Business
Choose a unique and catchy name for your business that isn't already taken by another company. A simple Google search can tell you whether someone is already using your proposed business name. Choose a business name that:
Reflects your brand identity, company culture, and business philosophy;
Appeals to your target market;
Will be easy to use on social media (remember, Twitter has character limits);
Is domain-name-friendly;
Looks good on a logo; and
Has positive connotations.
Make It All Official
Once you have chosen your business name, register it with your state and apply for trademark protections for your logo, business name, and any words or symbols that distinguish your products and services from those of the competition. Apply for an Employer Identification Number (EIN); you'll need one to open a business bank account, incorporate your business, and hire employees. Look into federal, state, or local licensing requirements for opening your own business. Finally, incorporate your business and register your domain name.
Rent a Location
If you're planning to run a retail storefront or other business that requires a brick-and-mortar presence, you'll want to find a location early; however, if you don't need office space or a storefront right away, feel free to put this off until your business gets off the ground. If you're looking to open a retail store, restaurant, or other business that depends on customers walking in off the street, consider things like accessibility, parking, foot traffic, visibility, and other factors that will help attract customers.
Line Up Your Equipment
Your equipment needs will vary considerably depending on the type of business you're running; an Italian restaurant, for example, has very different needs than a tech startup. To start with, you may want to determine your bare minimum equipment needs, with plans to upgrade as your business grows. For example, many retail store owners choose a simple point-of-sale terminal to begin with, and then upgrade to a more advanced system, with more features, as the business grows. However, these days, you may be able to get a rather complex point-of-sale system for a very reasonable price.
Establish Your Online Presence
If your business doesn't have an online presence, many customers won't be able to find your business at all, and others won't be able to get information they need, such as your opening hours, your menu, or your current inventory. Use your domain name to build a website for your business, and establish a social media presence on Twitter, Facebook, Instagram, Trip Advisor, and other social media platforms.
Starting your own business isn't easy, but it's a path that can lead to happiness, fulfillment, and financial success. Follow this step-by-step guide and before you know it, you'll be ready for your business's grand opening.