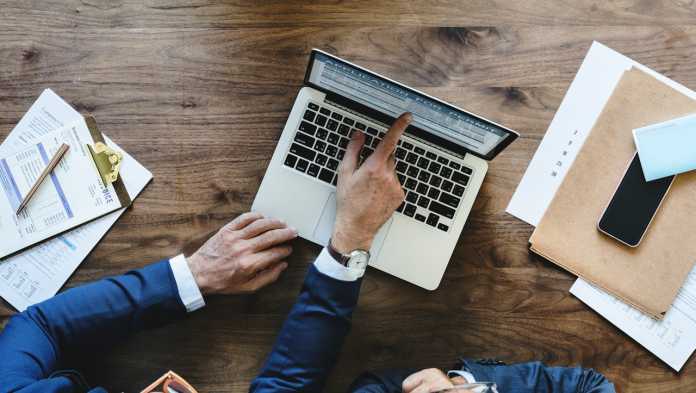 Turns out, the linear model of AIDA (attention, interest, desire, and action) funnel doesn't hold much water in today's marketplace. The strategy is flawed because it charts a buyer journey from a brand's perspective, but not from a customer's eyes. It's also obsolete because the AIDA continuum of customer acquisition has shrunk and become more supple.
As an example, you are more likely to buy a product if a colleague talks highly about the brand, instead of believing the product's gloating marketing copy. This is why social proof has emerged as a more reliable customer acquisition channel for brands in the recent years.
It's foolish to box the buyer journey in a rigid four-step process when users have a multitude of touchpoints to interact with a brand and a high likelihood to convert regardless of where they are in their buyer journey.
We need to replace AIDA with a better idea
What your customer acquisition needs today is not the traditional AIDA model or short-lived growth hacking ideas, but growth marketing—an organic way for you to grow your business by putting customers at the centre.
To keep up with the change in user behavior in the new digital landscape, many businesses react with short-term strategies such as growth hacking, lead sharing, or viral marketing to boost their customer acquisition numbers. But growth hacking often leads to erratic and unscalable results. Growth hacking can even backfire unless you leverage its tactics as part of your larger marketing efforts.
While growth hacktivists tend to trade growth with profitability, growth marketers believe in compounding their everyday endeavors to build a durable customer acquisition strategy.
Growth marketing is not a silver bullet that can radically transform your business into something new and better. Growth marketing is a step-by-step path to prosperity, a flywheel strategy that gives you great results once you have all your marketing efforts moving in syncrosity.
Here is an alternative growth marketing strategy that you can apply to your marketing plan in order to improve customer acquisitions and grow your business.
Create a kickass inbound gateway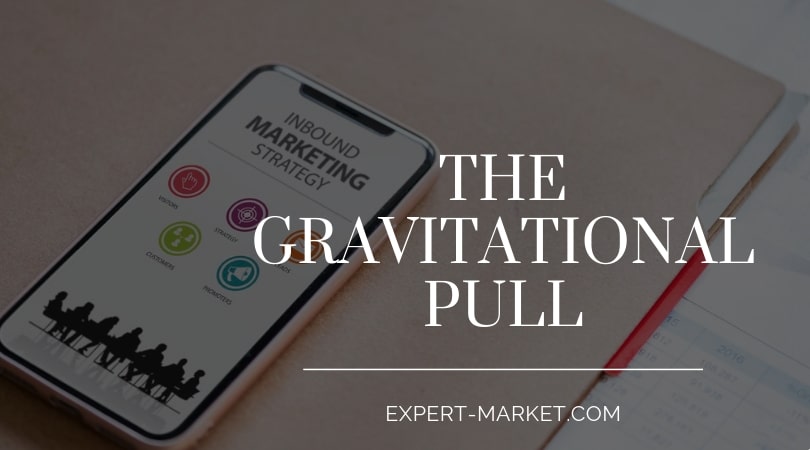 Easier said than done, right? Inbound marketing is the gravitational pull that every business aspires to develop to attract the customers to them. And yet, most businesses have an inbound marketing funnel that either leaks or gets clogged with false leads.
Most businesses either have a spray and pray lead generation strategy, their website is not optimized for conversions, they have an also-ran content marketing strategy, or they don't base their marketing decisions on data.
Your inbound funnel is the first place that you have to steer to get your marketing flywheel turning. It's the stage where you can walk a customer through the whole AIDA nine yards. But if your inbound marketing is broken and nobody shows up on your website, who will you nurture or sell your products to? That is why hiring an expert inbound marketing agency becomes essential for the success of any business.
Creating an effective inbound marketing requires you to really understand who your buyers' are, what problems they are trying to solve, and how efficiently your product can help overcome them.
To begin with, you can use tools like Ahrefs to understand what keywords related to your product have higher search volumes and what's the actual intent behind such search terms.
Once you have the basics right, everything else aligns perfectly to create a kickass inbound funnel. Here are the steps you can take to create a successful inbound funnel:
Define and set realistic lead generation goals
Create buyer personas for your marketing team
Offer content that resonates with their pain points
Optimize your business touchpoints for conversions
Measure metrics and improve inbound channels
An inbound channel that works for one business maybe not so great for your business, so it's also important to test a few channels to see what works for you.
I know a few B2B companies that were able to get more people to sign-up with their products because they opened their APIs for cross-platform integrations. On top of the more traditional approach to improving their paid advertising,
SEO-based content marketing, and social media marketing, these businesses created a steady stream of revenue by integrating with related businesses. This growth marketing strategy also saved them from the pain of nurturing the wrong audience because of the high relevance in buyer personas with other platforms.
I'd argue that brand advocacy from your loyal customers can be a good leverage to your inbound marketing strategy. However, it has its drawbacks—it's not entirely in your control and you can't scale it well. At scale, it becomes an influencer marketing campaign which, according to experts, is becoming a lost cause.
Treat customer onboarding as your first date
Customer onboarding is the firm handshake that you do with your customers once you officially have their foot inside your door. Keep in mind that the customers might have a dozen emotions running through their head during their onboarding stage.
At this point, it's critical for your business to make your customers feel assured and willing about their new partnership with your brand. You have to do everything in your capacity to make their onboarding journey as memorable as possible.
Think of a prospect as your first date. Unless you are a Hollywood heartthrob or a Disney diva, your date is not going to be ready for any kind of commitment immediately, not even for a second meeting.
It doesn't matter how great you are; you have to be smart, funny, and engaging to help them open up to you. You have to turn all of your focus on them, not you. You have to be persistent without crossing the line.
Being persistent doesn't mean your business should spam your customers' inbox with four emails everyday. When you do that, customers see you as an attention-seeking date who pesters you with a series of text messages every 15 minutes and doesn't stop unless you respond to their push.
Many businesses have unlocked the secret of a seamless customer onboarding by using a live chat tools on their website. When a new customer comes to your website, there is nothing better than having someone to greet them, ask them about their problems, and offer the right solutions.
Most live chat tools today are context-sensitive, which means you can send the right kind of message (or, automate it) to visitors if they are new prospects and a send a different message if they are returning customers.
And just like the first date analogy, real-time conversation can speak volumes about what kind of business you are. Therefore, live chat for website is a great growth marketing tactic for your business to position itself as a caring, responsive, and trustworthy brand to do business with.
Walk the talk when activating customers
Customer activation is the critical step that a user takes to interact more meaningfully with your product. It's an event that defines a customer's deeper engagement with a brand, usually specified as a certain action.
You may have courted customers well in the onboarding phase, but now they are going to test you on the integrity against your product claims.
Customer activation can be different things for different businesses. Therefore, it's important for you to define the event that qualifies a customer into being activated.
For a mobile app that helps its users become more productive, customer activation might begin when a user downloads their app in their mobile. A SaaS startup might define customer activation as a time when a user installs the product code into their website.
Activation is the first leg of the customer journey that a user takes with your brand. From there, they either stay with your brand or churn away. It's important for you to devise good customer engagement strategies for your users to stay the course. Here are few things you can do to make their experience enriching and sticky:
Respond quickly to their queries
Personalize their user experience
Give a human touch to your support
Craft engaging in-product messaging
Use content/email to increase feature adoption
Again, a modern live chat tool can help you to improve your customer activation process because it's real-time, quick, and personalized. Customers can reach out to you for help via live chat without leaving your product page, they can scour the self-service integrated within the chat widget to glean the right answers, and they can follow the chat prompts to discover new features.
I personally love it when a brand I am trialling nudges me to take a product tour or show cool projects that other users have done in the past as a persuasion tactic for me to start using their product. Sending your customers timely emails with nuggets of helpful information on how to best use your product is another great way to trigger customer activation.
Put data in the driver's seat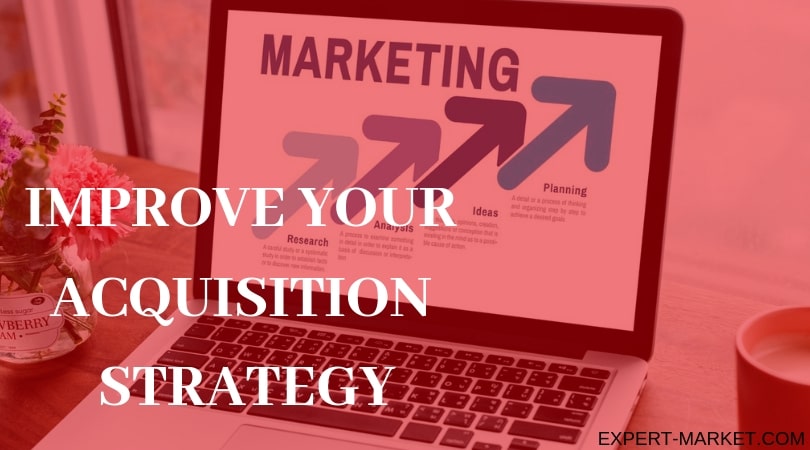 Customer acquisition is anything but abstract. You have to take definitive, calculated measures to test and improve your acquisition strategy. As a marketer, you have to always ask, "what can we do better to improve?" You have to monitor your marketing results to see what's working versus what's not.
You have to routinely question your assumptions and take calculated risks to try out new approaches. Data should be the mainstay of your marketing reconfiguration to help you take such informed decisions.
For instance, if you are not hitting your sign-up goals with a website page, you should create a new page variation or message your call-to-action (CTA) buttons differently to see if the new version gives you better results.
You can apply growth hacking techniques to get short spurts of growth in your broader schemes of marketing. Think of paying experts to send emails to their subscriber list, co-branding a content to share leads with other vendors, or creating a commissioned referral program.
The most important message here is that you should never stop to optimize and test whatever you are doing as part of your growth marketing strategy. It's critical to consider new growth opportunities because if you keep doing the same thing over and over again, you will keep getting the same results without much traction.
Bake growth marketing into your acquisition strategy
Customer acquisition for modern times demands modern measures. You can't latch on to the traditional AIDA model to grow your customers at times when customers are known to outflank brands in order to find best products that solve problems.
You have to apply torque to your growth marketing flywheel to achieve sustainable growth results for your business. When you sync the baked goodness of the growth ideas into your marketing mix, the flywheel strategy reaches a momentum where new customer acquisition becomes a regular, well-oiled process in your business.