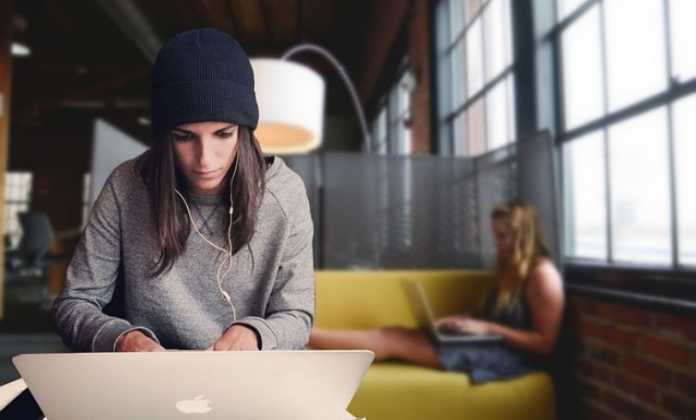 You've probably heard that it's possible to make money online by taking paid surveys. However, you should always look for reputable sources that may have different eligibility requirements which can be based on personal habits, preferences and demographic data about you.
Please note that almost every survey subscription will be always free of charge, and you will only be able to participate in a certain number of surveys, which will pay you whenever you reach a certain amount of points. Most surveys will take between 10 to 20 minutes to complete, on average.
In this article you'll see a review of some of the best paid survey sites out there, especially if you are located in Canada. These are legitimate paid survey businesses that have been previously tested and are recommended by us, click here to check them out.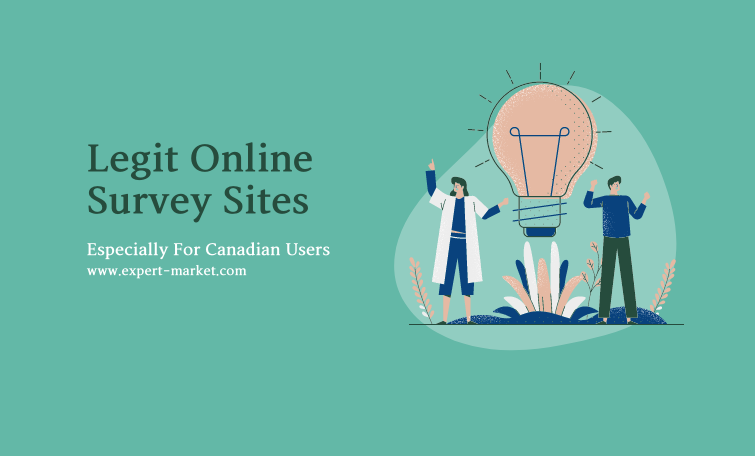 Toluna
This is one of the biggest survey platforms out there with numerous corporate clients globally, which means you can receive many paid questionnaires to do every month. It has a clean interface that is easy to use, and there are less usage restrictions than in similar websites.
You can choose between receiving payment through PayPal, vouchers and other prizes. Note that you should always keep your profile updated so the platform can match your personal preferences with their surveys with fresh clients.
Asking Canadians
As the name implies, this survey website is specialized in receiving opinions from the Canadian audience since 2005. Once registered, you will receive multiple surveys per month, and there is no limit of how many you can take in total. Rewards can be redeemed in either AC Points, Hudson's Bay Rewards points, Aeroplan® points, Petro-Points™ or VIA Préférence™. You can also choose to be rewarded in other ways, such as entries into draws and contests.
Opinion Outpost
This is one of the best-known and reliable survey sites, which is part of Dynata, an international company with worldwide operations. They will send you questionnaires that will be mostly based on products, services and buying preferences.
Registration is simple, you can either sign up with a Facebook or Google account, and there will be a specific registration page for Canadian users. You will be paid via PayPal or gift cards, and for each survey you participate in, you'll receive tickets that can pay cash prizes of up to $1,250!
Nielsen
One of the world's leading information data and market research firms that is almost a century old has their own proprietary survey platform. You can register via the Nielsen App that is available both for computers and smartphones. It will automatically detect your entertainment, shopping and internet browsing preferences after you accept the privacy policy and the terms of conditions. Note that this will be used to guide the types of surveys that will be sent to you.
Their platform is straightforward and easy to use. You can redeem your payment with Amazon and other websites' gift cards and vouchers. You can also receive prizes, such as accessories, home appliances, toys and more.
Online Panel
Even though it is not as famous as its counterparts mentioned above, Online Panel is an international survey website that can offer country-specific questionnaires and also offers other small tasks that you can be paid to do.
Payment is done via PayPal, and you can redeem a minimum of $10. As reported by some users, there are very well-paid surveys that can reach up to $4 each. However, registration is a bit lengthy when compared to other major survey sites, but this should not be a major issue.
Zoombucks
This platform pays its users in their own currency called "Zbucks", that can be earned from multiple types of tasks, like browsing websites, shopping and obviously, taking surveys. The Zbucks can be exchanged for multiple kinds of rewards, including gift cards in Canadian dollars. You can earn extra points by confirming your email and finishing the tutorial. Plus, for any referred friends that join the platform, you receive 10% of all their earnings.
MySurvey Canada
This company specializes in developing future products and services based on community surveys which can include product tests and regular surveys. You will earn points for each survey taken, which can be exchanged for gift cards, vouchers, PayPal transfers, products and even charity donations. Also, you can receive additional points whenever you refer any friend who uses the platform.
Data Tracking
Over the years, being paid to participate in online surveys has become mainstream as you can see on this article from the New York Times, which also indicates a few other survey websites you can use. It's worth reminding that all websites will collect certain personal data for marketing purposes. Examples include browser history, online purchases, geotracking, contact list and other apps you use.
Each different platform can have different data tracking policies, so if you are uncertain, be sure to read their Privacy Policy Statement and Terms & Conditions. You should always research each app's reputation through online user reviews, especially those that mention any kind of privacy issues. Read this article about how some businesses are working to stop data breaches and protect consumer information. The ones mentioned in this article are free and were previously checked for its legitimacy and reputation. In any case, always do your own research beforehand!
Other survey websites options in Canada
Canadian businesses have been conducting paid surveys since the 1990s, a few other examples worth mentioning are Legerweb, which has over 400,000 members and is available in both French and English; Swagbucks, which is an online rewards website that gives gift cards to members who take surveys, shop, browse the web, play games and watch videos.
The surveys that usually pay higher, nonetheless, are the ones that concentrate on focus groups, such as Engage, Marketing Analytics. Participating in a focus group survey can take anywhere between 40 minutes to one hour and provides an incredibly attractive pay range of $35 to $250 per survey. However, there aren't as many opportunities as regular surveys. Generally, the amount you receive will depend on how you qualify for each task.
Please note that, regardless of which survey site you choose to participate in, there are a few tips to follow in order to make sure you are sent more often the best paying surveys offered in specific platforms. You should always keep your profile updated and answer the questions as well as you can.