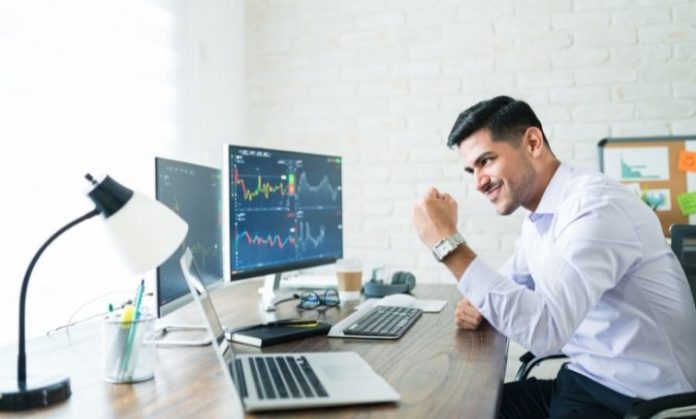 Engaging the services of the right precious metal investment company is crucial for investment security and satisfaction. Therefore, trusting any company that claims to offer this service is not advisable. You need to be very certain of their expertise, experience, and commitment to offering you the best services.
This becomes even more critical given the prevalence of scammers. This has even led the Commodity Futures Trading Commission to enlighten investors about the presence of scammers and how to avoid them.
By the way, there are legitimate companies that fall short of expectations. As a result, their clients do not enjoy the best services and you do not want to have this experience. So, you need to understand how to identify and choose the right precious metals trading company.
To this end, this article will share some helpful tips on how to make the right choice. So, continue reading to find out more.
Factors to Consider When Choosing a Precious Metals Trading Company
Choosing the wrong precious metal trading company can be the beginning of an investor's woes. So, everything reasonably possible must be done to avoid this. This requires knowledge of how to make the right choice. To this end, here are some things to seriously consider when making your choice:
Experience & Reputation
This is not to say that companies that are new in this business are all terrible choices. Some good ones may be considered. However, it is easier to assess the service qualities of an experienced company. This is because you can check their track record and evaluate how well they have done.
Consistency matters in the market and it is easier to tell if a company is consistently good at their service if they are experienced. So, it is suggested that you streamline your search to only include experienced service providers.
Of course, this is unless you are very certain of the impressive service qualities of new options. Next, make sure the experienced one you choose has an impressive reputation among customers, analysts, regulatory bodies, and other stakeholders.
Licensing & Regulatory Compliance
For starters, ensure that the chosen precious metal trading company has the required operating license. The relevant license is usually dependent on state laws. Some states are more hands-on in their regulatory approach than others.
You should find out the pertinent government establishment that is supposed to issue the license and ensure your eventual choice is licensed. This could be the consumer protection commission, the state's attorney general's office, or even the county. You can click here for more information on this subject.
Additionally, the right option needs to comply with relevant regulations. For example, it is important that KYC (Know-Your-Customer) and AML (Anti-Money Laundering) policies are adhered to.
Transparency
Failure to be transparent with clients and prospective clients is one of the major tell signs of below-par companies and even scammers. The right company should be highly committed to being as transparent as possible with clients and prospective clients.
This should be evident in their pricing structure for example. There should be no hidden charges or loopholes extorted in the contractual agreement. The question you may be asking is how to tell that a company is, or is not transparent. Some of the tell signs of a transparent precious metal trading company (besides having a transparent pricing structure as mentioned early on) include the following:
Detailed Information
Things as trivial as having a well-informative website are important. By and large, the right company has to be very informative about things like their service charges, storage plans, and trading processes.
This also implies being very responsive to clients and prospective clients that need clarifications on certain issues. An option that cannot do this is not transparent enough and should be avoided.
Clear Leadership Structure
You should be able to tell those at the helm of affairs who call the shots. Scammers are usually very vague about such details.
Verifiable Claims
Do not just take the words of the service provider for it. You need to do your findings. You can start by checking out if they are truly licensed by the pertinent authorities. Furthermore, verify other claims by the company and make sure things add up. If they do not, it is a sign that they are not transparent or transparent enough.
Ambiguity in the Buyback Policy
There is no point in engaging the services of a precious metal trading company that cannot come through when you need to liquidate your precious metal asset. There should be a buyback policy detailing the services of the company in this regard. Furthermore, this policy ought to be very clear. Avoid companies that are very ambiguous with their buyback policies.
Asset Storage & Security
Precious metal assets are very valuable. As with any other valuable asset, there are preying eyes that may make their move to rob investors of these assets. So, these assets need to be safely stored. This is why self-storage is strongly discouraged. It is even an IRS violation for those who invest using the self-directed IRA plan.
In light of all these, the right precious metal trading company must have plans to enable the safe and proper storage of their client's precious metal assets. You should not choose an option that cannot come through in this regard.
Deals in Various Precious Metal Assets
The right company would not restrict the options available to its clients. For example, clients should be able to invest, buy, and sell several precious metals. They should not be restricted to gold or silver alone.
This will ensure that they can enjoy the investment prospects that other precious metals offer. Besides having various precious metal options, it should also be possible to deal with these assets in various forms and weights.
Excellent Customer Service
Dealing with a company with a terrible customer service approach can be very frustrating. It can equally be costly in times when important decisions have to be made as soon as possible. So, make sure to only choose an option that has a good customer service approach. The customer support team must be very knowledgeable, responsive, and committed to promptly addressing clients' concerns.
Educational Resources
Not everyone who invests or who intends to invest in the precious metal market is fully aware of how things work. Some are only aware that precious metals offer a hedge against inflation and they think this is a good enough reason to add it to their investment portfolio.
Well, these companies are not only expected to facilitate the purchase, sale, or investment in precious metals. It is also their responsibility to bring their clients up to speed on how things work in the precious metal market.
This is to enable their clients to make educated decisions at every point in time. As a result, the right company is expected to make educational resources available to its clients and even keep its clients better informed through its customer support team. Once again, this proves the importance of choosing an option that guarantees excellent customer support.
Referrals & Recommendations
Some credible analysts carry out periodic reviews of these service providers. You can visit their platforms and listen to what they have to say about the service qualities of many of these companies. This information can greatly assist you in making the right choice. You can visit https://investingingold.com/a-mark-precious-metals-review/ for more information on this.
You may also know people who engage these companies. Their views may be very helpful. This is especially when they speak so highly of their services because of their satisfactory experience.
Conclusion
Choosing the wrong precious metal trading company can be the beginning of an investor's nightmare. So, the right choice needs to be made for a secure and satisfactory investment experience. This is why some of the factors to be considered when choosing such precious metals service providers have been discussed here. You should make informed choices bearing the details here in mind.