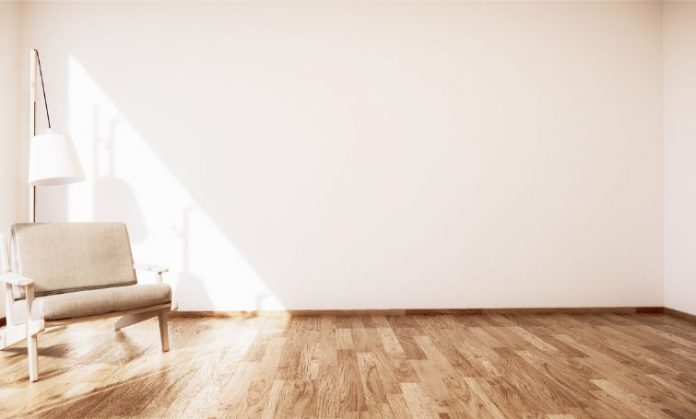 If you are on the hunt for commercial floor installation in London, there are a few considerations you need to make. When rejuvenating a tired old office space, you need to consider the flooring options open to you. There are benefits to both choosing a carpet option or a hard surface flooring option for your office environment, we'll help you out, by comparing the costs, the maintenance, and the comfort associated with each before you make that final decision.
When remodelling an office environment, it is so important to consider all the different factors that will help you make a decision on the type of flooring you install. You need to consider the type of work that is going to take place there, what will help your employees feel most comfortable but also productive and efficient at what they do. Will there be many visitors to your office from customers and suppliers? How will that impact what you want the floors to look and feel like? You also need to consider the maintenance and cleaning issues, as you want to keep a tight hold on costs and keep things clean and tidy at all times, no matter the type of work going on.
Are carpets a good choice for an office?
Carpets are often chosen as the material for flooring in offices because they represent good value for money. With carpet you can find a solution that matches most budgets and spaces, at a more cost effective rate than vinyl flooring, ceramic tiles, or wood. You are definitely getting more bang for your buck in the immediate sense when choosing a carpeted floor for your office.
Carpets also offer a wide range of styles to match your aesthetic desires and your brand requirements, with different surface textures available too. In terms of comfort, you can't go wrong with carpet. It gives a sense of comfort and well-being that is hard to match, and makes a space feel warmer, even if it isn't necessarily warmer in temperature. Carpet is slip resistant, reducing the instances of slips and trips in the workplace, as well as helping to reduce leg fatigue which can be a problem for anyone walking or standing for too long on a hard surface. The acoustics of carpet is also important, especially if you need to reduce noise due to the type of work being performed, and it is also very good at insulating, helping your business to lower energy costs in heating and cooling.
The maintenance of carpets is easy enough, but you will need a maintenance plan that covers the cleaning of carpets. They need constant cleaning, care, and attention, due to how easy it is for contaminants and stains to stick to the carpet surface and become embedded deeper into the carpet.
Hard surface flooring
There are a few good reasons why you might consider a hardwood floor as the hard surface option when remodelling your office. In aesthetic terms, hard floors look much better than carpets can ever look. With the right colour scheme and plugging it in with your overall office décor, hard floors can give a fresh, clean feel, that makes your office space seem modern and forward thinking.
You won't suffer discolouration and damage as quickly as with other floor surfaces due to footfall. Hard surfaces stand up to the foot traffic a busy office space will face on a daily basis. This longevity makes hardwood flooring a good option for an office, as it means that even if it costs a little bit more to begin with, you'll get a much longer lifespan out of it than you would when installing office carpets. This can make all the difference when you're not quite sure which route to go down.
Hard surfaces are much easier to clean and maintain than carpets, which often require heavy cleaning on a regular basis. A good clean, once a week, will maintain your hardwood floors in tip top condition for a long period of time, without causing damage to the colour or the condition of the surface. This makes it an smart option when considering the long-term costs of installing hard floors over carpets.
Once you've spoken with the experts in commercial flooring, you'll have a much better idea of which surface is the right choice for your office space. A specialist office floor installation company understands whether carpet or hardwood flooring works better, depending on your location, footfall, the type of work that is undertaken at the premises, and a wide range of other variables. Working with an expert in flooring helps you to make the correct decision for your business when choosing between carpets and a hard surface for your office space.