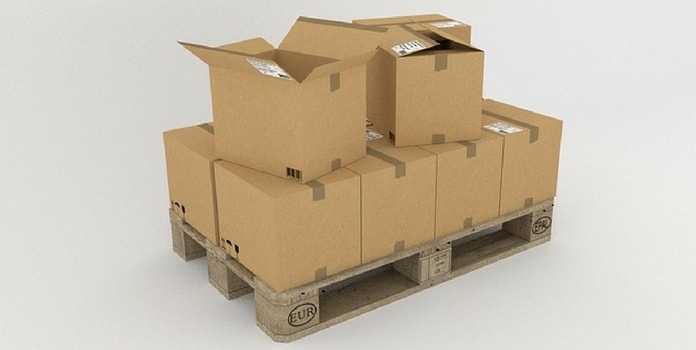 Are you interested in starting a business in cardboard recycling? Cardboard recycling is a growing field that has the potential to be environmentally and economically beneficial. There are a few basic steps to getting your business up and running, including gathering equipment, finding a suitable location, and providing packaging services to clients.
In this blog article, we will discuss the important aspects of launching a successful cardboard recycling business. We will provide you with the necessary information to get started, including how to obtain financing, develop a business plan, acquire the necessary equipment, find customers, and more. Read on to learn everything you need to know about getting your cardboard recycling business up and running!
Cardboard Box Usage and Waste:
The usage of cardboard box is very huge. Nearly millions of cartoon boxes are manufactured and are used every day while similar amount of boxes are thrown as waste.
Since cartoon boxes are made up of light paper cardboards that are weak in nature therefore after one use they mostly become weary and are not recommended for standard use. Though many people use them for household work but in standard case when a box is used once it is discarded as a waste.
Similar to production, cardboard boxes have huge waste collection as they are only for one time use. Every day million tons of box waste are produced and are sent for recycle. Since they are made from paper therefore they are easily recycled.
Cardboard Box Recycling
There's a huge market involved in the production of cardboard boxes therefore they constantly need raw products for manufacturing. Raw products of first hand are rarely used as these cardboards are mostly made from fibers and papers that are sent to recycle.
The recycling business of waste cardboard boxes is very huge as nearly all these boxes can be recycled. There are also exceptions in recycling cardboard boxes and that comes with the type of material with which the cartoon box is made from. Generally a paper made cardboard box is recycled. Boxes made from wood in which fruits are packed are not recycled.
Cardboard Box Recycling Business
Cardboard box recycling business can be a very successful means of earning a fair amount of money as it is an easy method of earning. Nearly everywhere there is a generation of cardboard waste and so is the requirement. One can setup a carton box recycling plant where carton box waste can be recycled. This is a very low cost business model and is relatively cheaper among all kinds of recycling business.
Before you start your business you need to take a look at what is required for your business. Ask some questions as for what you are setting up a recycling business and what will you get in the end. Here are some of them:
How Feasible is Cardboard Box Recycling Business?
Nearly every place in India has a good amount of cardboard box requirement. These boxes are the most preferred packaging item therefore the question of demand ends here. The second that arises is will it be successful? Yes it will successful as there is huge demand of such boxes by many standard companies as well as medium scale companies.
What is Required to Setup the Business?
Well it is very easy to talk about setting up a recycling business but it requires a very structured and feasible plan to implement and get desired result. Here is a deep plan on cardboard box recycling business.
What is required?
Scrap cardboard Boxes: It is the most important thing that you need for your business. Team up with scrap collectors, scrap sellers and other individuals who can supply the required cartoon boxes. Fix a rate that you will pay them per Kg or per quintal. Also set the required quantity you need per day. Start with low amount and with production increase the quantity.
Recycling Place: Yes you need a place where you will setup your plant and will recycle cardboard boxes. There is not much space required for recycling cartoon boxes therefore you can do it in your own house if your house has a space similar to a grand hall. You can even do it under the shade of your lawn. Else you can rent a factory of relatively smaller size.
Infrastructure: You need a proper place where you can store your scrap boxes and then the recycled boxes. Try to get a RCC infra for your recycle business. Even a shade of PVC will work to avoid water in your plant.
Get the Equipment: You need some equipment to start your recycling plant. Containers for water, equipment related to recycling, compressing, melting and printing is required.
Get the Utilities: For your plant to run you need constant power supply followed by water supply. Recycling cardboard boxes require a great amount of water usage therefore arrange it so that you don't face any trouble later.
Machine That Will Be Used For Recycling:
Shredder: An important machine used to break down large pieces of cardboard into smaller pieces.
Baler: A machine used to compress and bind cardboard into small, tightly-packed bales for easier handling.
Grinder: Another machine used to break down cardboard into smaller pieces for more efficient recycling.
Separator: A machine used to separate different types of cardboard for size, quality, and/or material properties.
Conveyor Belts: Necessary equipment needed to move cardboard from one area to the next.
Sorters: Machines used to sort cardboard based on size and type to help speed up the process.
Extruders: Machines used to compress cardboard into pellets for use in new products.
How Many People Do You Need?
Firstly you need an expert who very well knows to operate recycling machines. He should be well verses in recycling cartoon boxes. Apart from him you need support labors which you can hire on daily basis. Based on the size of your recycling business you can figure out how many labors and experts you need.
What is the Capital Required for the Recycling Business?
To calculate the amount required to start a recycling business you first need to calculate the cost on the requirements. Here are some of them.
The first thing you need is a place where you will setup your plant. It would be better if you can adjust in your home if it allows else you can hire a plot where you can setup your plant. It would be advisable to rent the plot instead of buying as it will cost lesser.
You now need to build the place for your recycling requirements. This will cost at least few lakh of rupees.
Buying Scrap of cartoon boxes will not cost much. A few thousand rupees per day is enough. You should buy it per ton or per quintal as it will cost less.
Purchasing equipment will cost few lakhs. Try to rent them all on monthly or quarterly basis as it will be cheap. Once you start getting good returns and want to expand the business then you can purchase the equipment.
It would be advisable to buy the recycling machine which will cost around Rs 1 lakh to Rs 10 Lakhs in normal case. Similarly purchasing equipment will also cost similar price within few lakhs.
If you need then you can also buy a printer that will print designs and content on the recycled cardboard. A printer box will be sold at good price in comparison to unprinted raw cardboard or box.
It will cost around 1 lakh rupees in max to hire expert and labors per month. If you have a small recycling business then it would be better to cut down the man force size. What can more cut your cost of expense is working in place of the expert. There is nothing much in recycling a paper plant therefore you can take the training for recycling and can start on your own.
Packaging, printing and transportation will not cost more than a lakh per month.
Overall, Rs 5 to 10 lakh is required to setup the recycling plant with around Rs 1-2 lakh expenditure every month on expert, labor, transport, packaging, power, tax, water and more.
What Type of Permission do you Require?
You need to register yourself as a recycle business and take various permissions from the local authority. You should also register yourself as a tax payer in GST and get your GSTIN. Permission from recycling authority, environment clearance and license for business is needed. You can also join some recycling authorities as they will help you in the business in many ways.
From where You Will Get the Capital for Investment?
You can easily take loans from banks under the Mudra scheme. There are many banks that offer loan at less interest rates. There are various governments that offer subsidy, low interest loans and discounts if you are opening a recycling business. Go out and do some needed research, contact recycling plant owners and you will easily get the required some.
How will I Sell the Recycled Goods?
Contact the recycle plant owners who are in similar field and they will tell you about the market where you can sell your recycled goods. Go out and make your network with trusted people. Team up with small sellers along with some big clients. Slowly and slowly you will get your market.
What will be the Return on Investment?
Return on Investment depends on the investment in primary case. If your investment is minimal then your basic return will be higher. In the starting few months of your business the rate of return will be low and small. With passing time there will be rise in investment.
ROI will also depend on the quantity and quality of product you are recycling and selling in the market. It will also depend on the standard and type of recycled good you are selling. ROI also depends on your market and your seller. If you are selling your product in local market then your return will be less in comparison to the return after selling to big companies and market.
Lastly, the type of product you sell also determines your profit. Try to sell a variety of products like raw cardboard, manufactured cardboard boxes, printed boxes, and custom printed boxes directly for client and so on. Selling custom products directly to seller is the best option as it will give best and premium prices. For that you will have to make network and let your market grow.
It will take around 6 months to 2 years to flourish your market fully. Till then you should start slowly and with little and then grow with requirements and capability and only then you can succeed in this business.