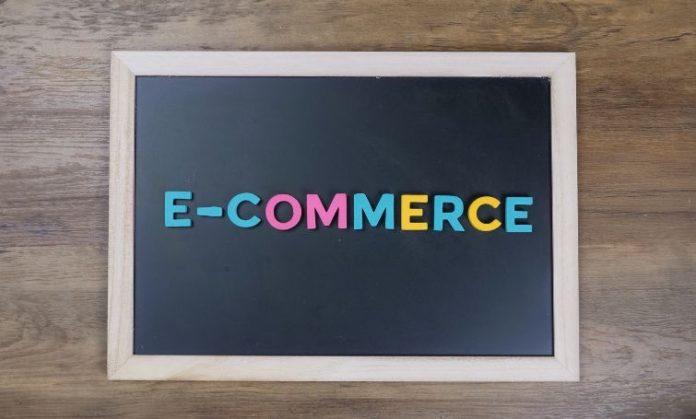 If you own an online store, you know how difficult it is to stand out from the competition. There are so many eCommerce websites competing for your customers' attention.
Even if your products are superb, it won't be easy to catch their eye. That's why you need a strategy to keep your eCommerce design for business thriving in this cutthroat environment. 
The best way to achieve that is by choosing the right platform for your eCommerce website and marketing plan. These are some of the best platforms for eCommerce websites that you should consider before launching your store.
Shopify
Shopify is one of the most recognizable names in the eCommerce industry. The platform offers everything that you could ever need in an eCommerce website. The interface is simple and easy to navigate, and even beginners can use it to build a fully functional eCommerce store.
Furthermore, Shopify has excellent integration with apps and services such as Google Analytics, MailChimp, and Facebook, so you can use them to optimize your marketing campaigns and sales funnels.
The best part is that you can find a hosting provider that offers Shopify-managed hosting. This means that the company will host and maintain your store so that you don't have to worry about server outages, downtimes, etc.
Shopify is great for beginners and enterprise-level businesses because it offers a scalable option that can grow with your online store. The Shopify Plus platform is designed to manage the needs of large enterprise clients. 
BigCommerce
BigCommerce is one of the most robust eCommerce platforms available. The company's focus on enterprise-level businesses has helped it grow into one of the most popular eCommerce platforms in the world.
BigCommerce is suitable for any type of business, but it's best suited for larger, more complex businesses and websites. If you're starting and don't know what you're doing, you may want to consider another platform that offers more simplicity.
BigCommerce is packed with features designed for large enterprises looking to scale their business and increase sales. The platform comes with built-in integrations for marketing and sales tools such as MailChimp, Shopify, Facebook, Google Analytics, etc. 
eBay
The eBay platform offers everything you need to build an eCommerce website, including payment options, shipping integrations, and the ability to create a compelling product page.
You may want to consider using eBay if your products are related to collectibles, antiques, or vintage items because these items are featured on the eBay marketplace. However, if your products are modern and new, you can still sell them on eBay.
Make sure your product page is compelling enough to make potential customers want to click and buy. The eBay platform offers a wide range of tools, apps, and integrations that will help you grow your business, attract more customers, and boost your sales.
Amazon Webstore
Building a website from scratch is complex, and crafting a compelling sales funnel is even more challenging. If you want to sell your products online, you want to avoid these challenges.
Amazon is one of the world's largest online retailers. It sells various products, and it does this through Amazon Webstore, a platform where you can build and sell your products online through a storefront.
If you choose this path, you can use your existing inventory to sell your products. This means you don't have to find a manufacturer, produce new items, or create a website.
You can simply create a product listing and link it to your payment processor, such as PayPal. You can even use your existing Facebook and email marketing strategies to boost your sales.
Google Merchant Center and Google Adwords
If you want to make the most of your marketing efforts, you need to discover new ways to generate traffic to your eCommerce website. One great way to do that is by using Google Merchant Center and Google Adwords.
If you sell products online and make them available for people to buy through their search engine, you can use Google Merchant Center to create product feeds, and data feeds. You can use these feeds for advertising your products on Google, which will help drive traffic to your online store.
The platform offers a variety of ad types that you can use to increase your sales, like product listing ads, text ads, and Shopping ads. Google Merchant Center and Google Adwords are great tools that you can use to boost your eCommerce business and increase your sales.
Conclusion
When choosing the best platform for your eCommerce website, there is no single solution that is best for everyone. Instead, you need to consider your specific needs, the features offered by each platform, and how each platform fits into your existing strategy. You should also factor in costs, server management, and support when choosing the right eCommerce platform. However, it's essential to keep in mind that every business is different, which means that there is no single solution that is best for everyone. If you want to build a successful eCommerce business, you need to start with the right eCommerce platform.