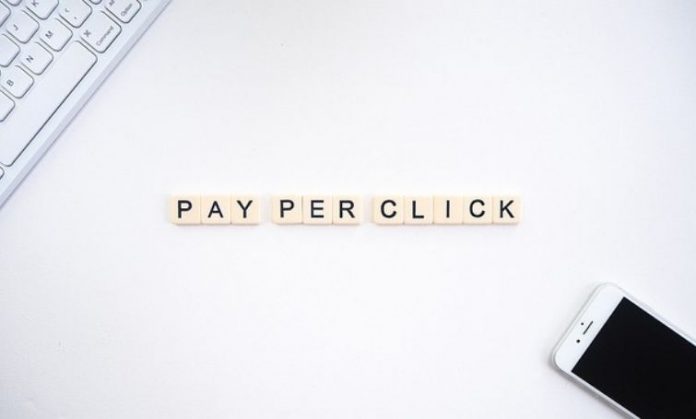 Shopping has definitely changed. As more people go online to shop, businesses like yours hope that customers visit e-commerce stores and buy there. It is for scenarios like this that pay-per-click advertising solutions and ad creator services like Google Ads can help you out. Find out more below. 
What Is Google Ads and Why Use It?
Google Ads lets you promote your business through paid advertisements matching people's search queries. For your ads to show up above or below Google's search results, they must be relevant, targeted, or based on an effective bidding strategy.
Online advertising is one of Google's strengths, with billions of searches done on the website daily. Here are top reasons that advertising with the search engine can work for you:
Ads are PPC (pay per click), so you only pay when someone clicks your ad.
Google Ads' settings allow for more control and customization in creating focused campaigns. For example, the ads can appear on specific types of devices.
Search ads are just one type of campaign; you can choose among Display, Video, Shopping, App, and Local campaigns. Each type is designed to meet a goal or two, such as drive website traffic, increase sales, or expand reach.
How to Get Started with Google Ads
This section primarily uses information from the Google Ads website. Settings and user interface may change.
Signing Up
Go to ads.google.com, and click Get started. On the login page, enter your email address and password for your Google Ads account or create a new one. You can use an existing Gmail account to sign up for Google Ads.
Note: Start now and Sign up for Google Ads are other call-to-action buttons found on Google Ads pages. Each leads you to a login page with options, New Google Ads Account and Switch Google Account.
Setting up your account involves answering specific questions, such as your primary advertising goal, business name, and website where you want to direct a user who clicks on your ad.
In the alternative, you can click Switch to Expert Mode, an option found underneath the first question, for full configuration. You'll be taken to a page, as seen below, that contains goals for your campaign. Pick the most applicable ones or opt to Create a campaign without a goal's guidance.
If you hover on each goal, you'll see listed campaign types. Select the campaign type, and click Continue.
Creating a Campaign
You can create your first Ads campaign under General Settings. Supposing that you selected Sales > Search, here are some key sections to configure:
The name, networks like Google Display Network, and schedule of the campaign
The location and language of your audience
The budget for the campaign (i.e., your average daily budget)
The maximum cost per click (CPC) bid, which is the highest amount you are willing to pay every time someone clicks your ad
You can set your maximum CPC manually by specifying a limit or use Google's automated strategy that "get you as many clicks" based on your budget, among other bidding options.
After saving your preferences and clicking Continue, you will be asked to set up your ad groups. Generate keywords that match a person's search query based on a web page and products. Or manually type keywords, whose daily estimates like clicks per day and average CPC appear on the side panel. Either way, consider if you want the keywords for your ads to be an exact match, broad match, or phrase match.
Photo by Leighann Blackwood from Unsplash
Writing Your Ad
It's on Create Ads where you'll write the text for the ad. The page has a preview and ideas on how to produce a compelling text ad. Consider these other tips from Google and other experts:
Choose a relevant landing page.
Incorporate keywords into your headline and description. Add a call to action.
Leverage numbers and offers to grab attention.
If you look at text ads on Google, they use the title case. Still, you can try the sentence case and test its effectiveness.
After saving your created ad, you'll be asked to set up payment information. Click Submit, and you are done for now with Google reviewing your ad.
How to Grow Your Google Ads
The above steps are just a preview of what goes on when building ad campaigns. The bigger challenge is to launch, modify, and run them successfully.
To help you manage and maximize your advertising budget, consult a Google Ads expert. Grow My Ads can assist in optimizing your campaigns to bring in actual revenues.
Getting expert advice at this stage can be a practical move, given the many moving parts of Google Ads. Think conversion tracking, bidding strategies, copywriting, keyword research, and so on.
Have more questions about Google Ads? Get answers today.