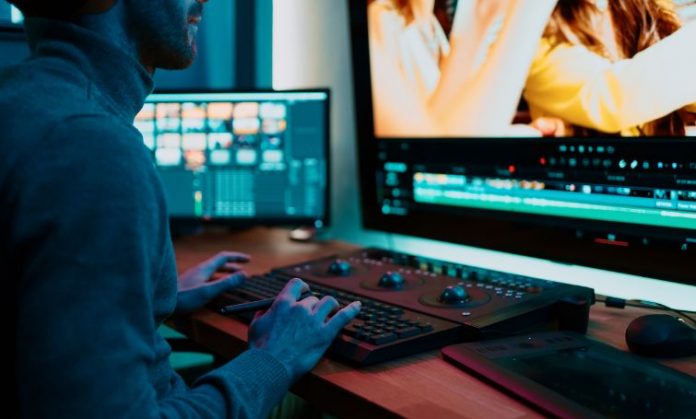 "Great marketing starts with great stories. Be unique, inspire and connect." – This famous quote from digital marketing pioneer Ann Handley speaks to the heart of marketing. It also signifies the relevance of video content marketing and how companies can leverage them better.
Video marketing is the most prominent marketing strategy businesses use today. In fact, according to Hubspot, it has been three years straight that video has been the primary form of content marketers use. With the rise of social media and smartphones, video marketing will definitely skyrocket in popularity in the coming years.
Here are some other relevant statistics related to video marketing;
64% of shoppers purchase an item upon viewing a company's social video.
54% of consumers encourage businesses to provide more video content.
66% more qualified leads are acquired by content marketers by leveraging videos
55% of people view a video first before deciding to purchase a product or service
The application of video in marketing is tremendous. Businesses use it for educational purposes, entertainment, and customer relationship development. One great implementation of video in marketing includes a company profile video.
But What is a Company Profile Video?
Company profile videos are essentially a company introduction or an "About Us" page in a video format. They may showcase your company's culture, values, and mission. They are also used to present your business to potential customers, employees, or clients.
They're also helpful in providing information about your company and what makes it unique. The success of your company profile video will depend on many factors, such as the quality of content, its length, and how much effort you put into producing it.
Who Needs a Company Profile Video?
You may be asking; we are only a small business; do I need to create a company profile video? According to Wyzowl, 88% of individuals trust a company and engage with them after watching a company's video. That being said, creating a profile video can be a valuable marketing tool for establishing a positive company image.
As for big corporations, a marketing video of your company profile must be a core aspect of your strategy. A well-made profile video shows potential clients that you are a leader in your field. This enables you to maintain a strong brand identity resulting in more partnerships and collaborations.
It Helps Businesses Build Trust, But How?
We now know that a profile video strengthens a company's authority, reputation, and users' trust. But how does it do so? To help you understand, below are two of the best profile videos that generated many views on Youtube.
Apple
Source: https://www.youtube.com/watch?v=cvb49-Csq1o
This video from Apple, entitled "Inclusion & Diversity – Open," demonstrates how a profile video can enable you to connect with your target market emotionally. It describes the culture the company has created and how it values diversity as an integral part of its success. It shows the viewer that Apple is a company that cares about people, and it makes you want to be part of their community.
Netflix
Source: https://www.youtube.com/watch?v=pMZPTnWpaWk
As you can see, Netflix's profile video entitled "The Story of Netflix" provides a glimpse of the company's long service run. It successfully portrays Netflix as an innovative and unique brand while also showing that they have reached a high level of success. The film also creates a sense of familiarity and emotional connection by demonstrating Netflix's achievement in sustaining its users' interest and loyalty.
NETS Company
Source: https://www.youtube.com/watch?v=LIqQNG_q2us
As an electronic payment service provider, NETS did a great job integrating the voice of its company into its profile video. They created a video that reflects their service, providing a feeling of professionalism, modernity, and security. The video gives viewers an insight into the company's values and expertise, which is vital in building credibility.
So How Do You Create an Engaging Company Profile Video?
There are many ways to create a company profile video. It all depends on your needs, preferences, and resources. Nonetheless, below are several simple steps that you can use as a basis for your profile video creation.
Step#1. Determine your profile video's purpose
Like any professional video you create, it's vital to understand first the purpose of your company profile video. Is it to improve your conversion and sales or to drive more partnerships? Your company profile's aim can significantly impact your video's flow and tone.
Step#2. Research your buyer persona
Similar to the first step, analyzing your buyer persona can affect the theme of your video. Your market's demographics, such as age, gender, and preferences, may decide what type of video you must create. Mature audiences prefer a more professional and serious tone, while younger audiences prefer a more fun and upbeat approach.
Step#3. Video scripts are valuable
Video scripts are essential to the creation of a high-quality video. They are materials that will guide you through the filming process, and it's also what deliver your message most efficiently. They help you stay on track, as well as maintain a consistent tone throughout the entire video.
To create an effective script, write down everything you want to say in your video and organize it into sections. You may include fun facts about your company, behind the scene conversations, or customer testimonials. It is also a great practice to have a subtle and creative call to action at the end of your video script.
Step#4. Tell a compelling story
As stated in the quotes above, exciting stories are the foundation of a good marketing strategy. Rather than directly selling your product or service, tell a story that will appeal to your specific audience. You can share the story of how your company came about or how it has helped your clients.
Step#5. Short videos are great stories
If you'll analyze the examples above, two minutes is the optimal length of a company profile video. This is because the attention span of the average Internet user is very short. You want to get your message across in as little time as possible.
The first few seconds of your video should include an attention-grabbing introduction that immediately catches the viewer's attention. This is where you can use some humor or intrigue to draw people in. Once you've hooked your audience, you can transition into telling your company's story.
Step#6. Integrate quality and trending music
Your company profile video should be an entertaining experience that will leave a good impression on your viewers. You can do this by incorporating high-quality music into your video. Music stimulates emotions, which is why it's integral when creating video content.
When it comes to profile videos, you want to ensure that your music isn't too distracting. You may utilize tools such as a music video maker to edit your material or audio editing software to create an original soundtrack for your video.
Step#7. Invest in professional equipment.
Creating a quality profile video requires high-quality equipment. A poorly made video can leave viewers with a wrong impression of your company. This can affect their perception of your products and service and may result in doubting their trust and loyalty.
Consider investing in a good camera, lighting equipment, video editor, and other equipment to help you produce a professional-looking video. You can also hire a professional videographer to shoot your profile video for you.
Step#8. Optimize your video.
The last step in creating your company profile video is by optimizing it. This is a crucial step as optimization boosts the views of your video. It also allows your video to appear in higher positions on search engine results pages (SERPs).
You can follow these best practices to accomplish this:
Supporting mobile friendliness
As more than half of global videos are viewed on smartphones, ensuring your profile video is mobile-compatible gives you a significant advantage. With the help of a video compressor, you can customize the size of your footage to enable faster loading. Moreover, you may use a video cropper to fit your video's parameters on a mobile screen.
Video silences are sections of the footage that are irrelevant to the storyline and can annoy viewers. You can reduce video silences by cutting unnecessary scenes and trimming external factors unrelated to your profile video.
Adding captions and subtitles
Captions and subtitles on your company profile video are necessary if you consider sharing them on social media. According to research by Verizon Media(reposted by Forbes), 69% of mobile users watch videos while muted. Captions and subtitles enable your user to better understand and memorize your content even with the sound off.
Summing it up
Your company profile video should be fundamental to your video marketing strategy. It allows you to improve your brand awareness, attract potential customers, and establish a positive reputation. Furthermore, it can boost customer trust, increase conversion, and drive collaborations.
A good profile video should capture your company's essence and tell a story. It should be compelling, entertaining, and memorable. The key is to focus on your market's needs and monitor possible trends. This brief guide above gives you an idea and inspiration for creating a quality and professional company profile video.