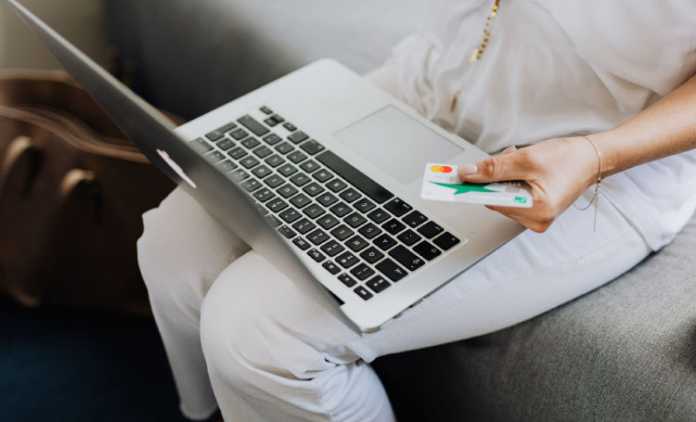 Despite the fact that you can still find plenty of brick-and-mortar stores around, the future seems pretty grim for them because of how prominent the eCommerce industry has become. If anything, online stores are continuing to grow.
The ongoing pandemic had a big impact on retail stores because even those shoppers who did not bother with online shopping had to change their stance and discover how good the experience could be.
But what makes online stores so convenient? Let's take a look at 9 advantages that the eCommerce industry has over retail.
Access to Customer Reviews
Deciding whether you should buy on a particular online store or whether a product is good or not takes time. Thankfully, there is usually more than enough feedback from other shoppers who express their thoughts and share a review.
Online stores can use the Opinew chrome extension to import product reviews from platforms like AliExpress, Amazon, and eBay to make things easier for themselves if they struggle to persuade their own customers to leave reviews.
Flexible Deliveries
Most online stores give different delivery options. You can have a delivery person bring a package to your door or leave it on a porch (though it leads to problems, such as porch piracy). Or, if you are not at home, you can arrange for someone else to pick the package on your behalf.
There are dedicated services that function as drop points for deliveries. You need a code to pick up the goods and can go to a pickup point at a convenient time.
Different Payment Methods
Flexible payment options are another good example of how eCommerce is superior. You can use more than just a credit card or give cash to a delivery person.
No, most online stores provide payment services like Skrill, PayPal, and Payoneer. Cryptocurrency is another interesting option, though it is not as prominent yet.
No Queues
One of the biggest problems of shopping in retail stores is that you need to wait in line. And not just when you need to pay for the things you want to buy. Someone might be trying on the same clothes that you like, or there are simply too many customers inside the store.
A slow loading speed and some technical difficulties are probably the only things that could hold you back from completing the transaction. Even when you consider the time it takes to wait in a retail store and about potential issues on an online store, it is clear that the latter is much better.
Product and Price Comparisons
Instead of holding items in front of you or memorizing prices while going through the goods in a retail store, you have a much easier time comparing differences shopping online.
The information is in front of you, and you can switch different tabs or simply add products to the shopping cart and see how they differ on your device's screen.
Faster Shopping
Doing your shopping on a smartphone or computer is as simple as selecting products and adding them to the cart, especially if you know what you want. If not, there is the search feature that lets you type the name of the product and redirect you to the page.
All in all, faster shopping on an online store is quite noticeable, and it is one of the biggest advantages of eCommerce.
Mobile Ecommerce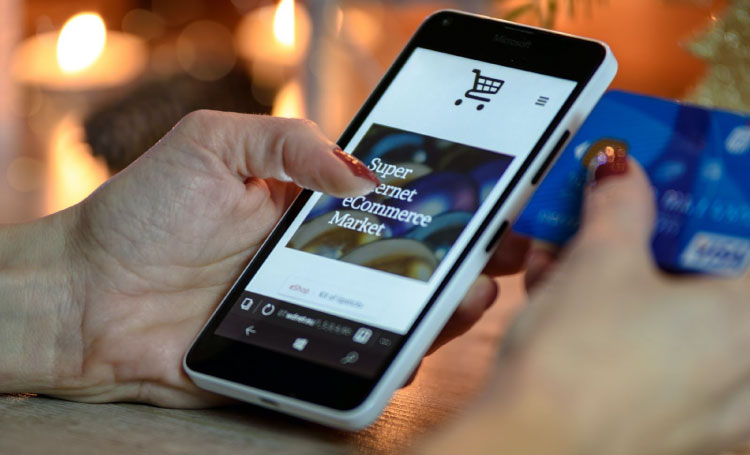 Since so many online stores use mobile-friendly themes, you do not have to be in front of a computer to shop. A smartphone or a tablet is enough, so long as you have internet access.
In fact, it is common for online stores to release native iOS and Android apps to improve the shopper experience even more. Since many people prefer to shop on a mobile device, a native app is quite useful to have for a business.
Availability 24/7
Unless a website goes down, you should not have trouble shopping when you want. There are no restrictions for online stores as far as time limitations go. Meanwhile, brick-and-mortar stores usually close around 6 or 7 PM.
Less Invasive Experience
Invasive experience is one of those things that many people would like to avoid. Sometimes, when you enter a retail store, you are greeted by an employee that does not want to leave you because they are desperate to sell to you.
Random pop-ups and other advertisements are perhaps the closest things to annoying store staff that you can encounter on an online store. However, there is a way to circumvent online ads by installing an ad blocker on your internet browser.
Conclusion
Considering how great e-commerce is, it is no surprise to see more and more businesses shifting toward selling online. The growth also encourages more people to start their own stores and make money on the internet.
The way things are moving right now, it is clear that eCommerce is here to stay. And with the growth and new innovations coming up, we can expect to see even better things in the future.