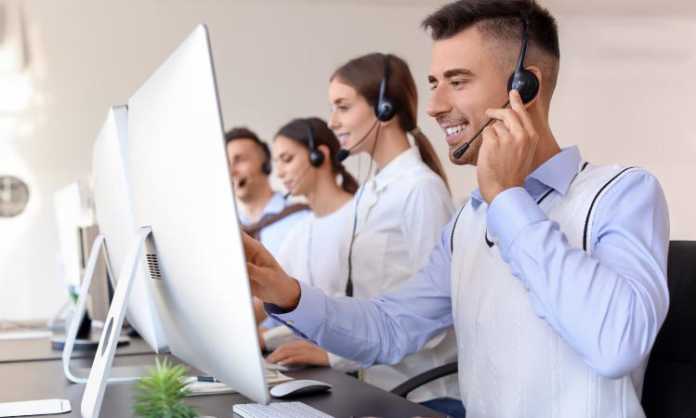 Launching a business is no easy task. There are many things to think about, and you may not know where to start. One of the integral aspects of any business is sales – without them, your company will quickly fall apart. However, generating sales isn't always easy, especially when you're just starting.
Luckily for you, this article can provide you with surefire ways to increase sales fast. Keep on reading to find out more!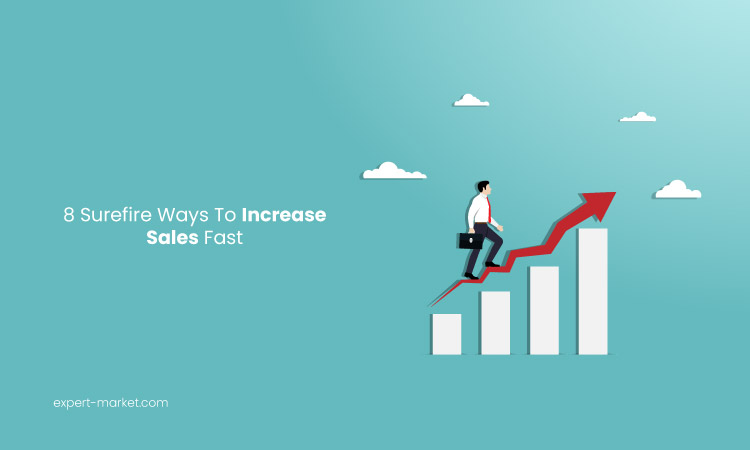 1. Create A Sales Strategy
One of the easiest and certain ways to boost sales is by creating and implementing a solid sales strategy. This will help you focus your efforts on your goals and achieve desired results. Several key components of a good sales strategy include market analysis, target market identification, product/service positioning, pricing strategy, lead generation plan, and sales process. If you want to know more about these concepts, consider looking through this website www.jedox.com.
Putting together all this information can be overwhelming for first-timers. So, if you don't know where to start, seek the help of a sales consultant or coach who can help you put together a strategy that meets your specific needs and goals.
Once you have a clear strategy, make sure that your team is on board and understands their role in executing it. Training and coaching can help ensure that everyone is up to speed.
Also, remember to review your strategies regularly to ensure that they are still relevant and practical. Adjust them as required based on changes in the market or your business industry.
2. Offer Incentives
Another fast way to increase sales is by offering incentives. Here are some incentives you can provide your customers with:
A discount on their next purchase
Free shipping for a certain amount of orders
A free product with the purchase
A contest or giveaway
A loyalty program that rewards customers for frequent purchases
The options are endless, so find what works best for your business and offer it to your customers. They will appreciate the incentive and will likely buy from you again in the future. However, make sure to keep your incentives updated and relevant, as customers will quickly lose interest if they are no longer beneficial.
3. Use Sales Funnels
Recently, sales funnels have become a smart way to increase sales. Unfortunately, some entrepreneurs are yet to understand what sales funnels are and how they work. If you're one of these people, don't worry, we've got you covered.
Sales funnels are a series of marketing and sales processes that move a prospect through the buying process. They can be used to increase the number of leads you generate and convert more of those leads into paying customers. In other words, sales funnels help you sell more products and services.
There are different types of sales funnels today, but the most common ones include:
The lead capture funnel: This funnel is designed to collect information from potential customers, such as their names and email address. It then uses this information to send emails or follow-ups to encourage them to buy your product or service.
The purchase funnel: This funnel entices or attracts customers to buy your product or service. It typically uses a series of emails, videos, or web pages that persuade the customer to purchase your product.
The retention funnel: This funnel is designed to keep customers engaged with your product or service after they've made a purchase. It often uses content such as email newsletters, blog posts, and social media updates.
If you want to increase sales fast, it's essential to use a sales funnel in your marketing and sales strategy. By doing so, you can ensure that more prospects will move through the buying process and become paying customers.
4. Utilize Social Media Platforms Effectively
If you're yet to start using social media platforms for your business, you're behind the curve. Social media is a perfect way to reach more customers and increase sales fast. Platforms like Facebook and Twitter offer incredible opportunities to target a global audience.
However, if you want to maximize the power of social media marketing, you need to use it effectively. This means creating high-quality content that engages your target audience and using social media advertising to reach more people.
5. Offer Customer Support
No customer wants to feel left in the dark after making a purchase. If they have questions or concerns, you should be available to help them out. This could mean offering customer support through email, phone, or chat. By providing quick and easy access to customer support, you can make your customers feel more cared for and validated, thereby increasing customer satisfaction and retention.
6. Offer A Variety Of Payment Options
When it comes to paying for something, people want choices. Offering various payment options lets your customers pick the one that works best for them. This includes credit cards, debit cards, PayPal, and other methods. Adding convenience to your payment options boosts customer satisfaction, increasing sales faster.
7. Stay Posted With Changes In The Industry
What's happening in your industry? Is there something new that you should be aware of and capitalize on? Keeping tabs on the competition, regulations, and new technology can give you a leg up on the industry. If you're unsure where to start, try subscribing to industry journals or reading trade magazines. Blogs and social media pages are also excellent sources of information. Just make sure to get information from reliable sources.
8. Start Blogging
Blogging is one of the top ways to increase your website's search engine ranking and attract new customers. By regularly writing blog posts about your products or services, you can improve your site's visibility online and demonstrate your expertise to potential customers.
In addition, blogging allows you to connect with your current and potential customers more personally, fostering trust and loyalty. A well-written blog post can also be shared on social media sites like Twitter and Facebook, providing even more exposure for your business.
So, what are you waiting for? Start blogging today!
Parting Shot
Running a business is challenging. It's even more complicated when sales are down, and you need to find a way to turn things around quickly. But don't worry, as explained in this article, there are plenty of ways to increase sales fast. All that you need is to be a little creative and put in some effort into your sales strategies.
So, start working on your strategies today and see how your sales numbers can improve!