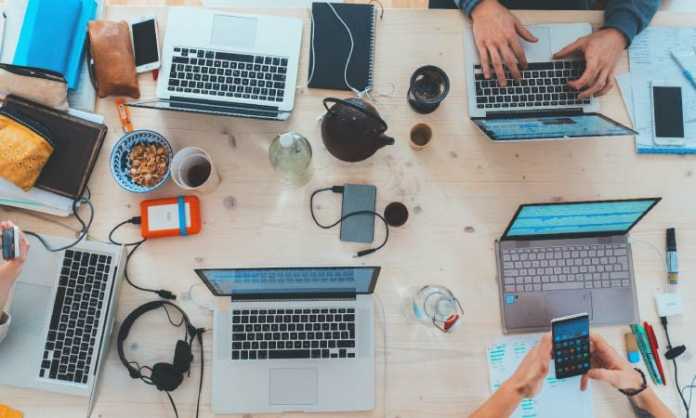 1. You Need to Expand Your Agency
Due to the benefits offered by the internet, many digital marketing agencies are being created at a fast pace. The result of this is a continuously growing competition which makes it difficult for agencies to prosper. They need to find fast methods that will allow them to expand in short periods of time. By using white label SEO services, digital marketing agencies can do exactly that. You can also use the SEO services to grow your business's brand.
As technology advances, the means that can be used by a digital marketing agency grows as well. But the skill level needed to enter the industry also increases. This leads to a higher complexity than in the past. So, one of the main tasks that any digital marketing agency needs to take care of is to find solutions that will allow them to expand very fast.
Although there are many methods that you can use to expand your agency, not many of them can be used for a fast expansion. Most of these methods have strict requirements and they need a lot of resources to be implemented. On the other hand, white label SEO services are the exact opposite. They need little time as well as resources to be implemented.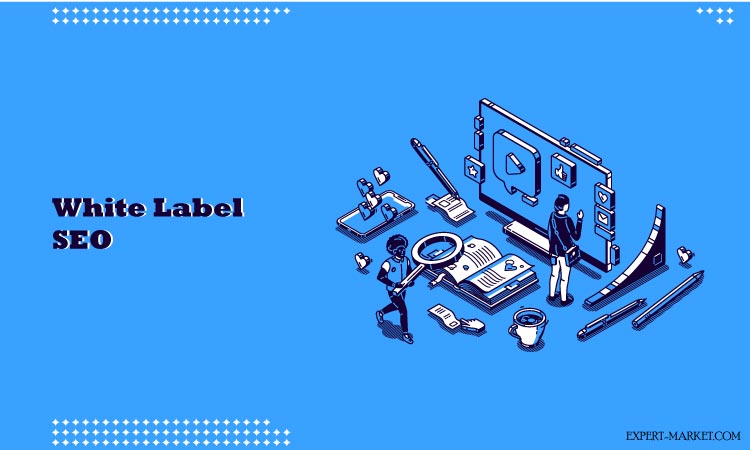 2. Using White Label SEO You Can Introduce a New Service Without Hiring!
The first thing that comes to mind when you think about expanding your digital agency should be the hiring process. But, as you may know, due to the rising complexity of digital marketing it becomes harder and harder to become an expert in any of the digital marketing fields. Moreover, very few of these experts wish to work for another company, most of them work as contractors or they open their agency.
This makes it very difficult for your agency to create a new department and introduce a new service. Although it is not impossible to do so, it will take a long time. Why should you waste months and a lot of money to introduce a new service, when you can use one of the best methods, white label SEO services?
The salaries of these experts will also be very high and in the short run, your agency will surely lose money. Even in the long run, the profits that you will be able to make may not reach a very high level. But if you partner with a good SEO agency, then there will be no salaries to be paid. The costs that you will have to pay will only come if you have clients, and this means that you will make a profit even while paying for the services yourself.
3. You Can Introduce White Label SEO Services in a Short Time!
There are many pros and few cons to using white label SEO and the time needed for your agency to introduce these services is very short. This is possible for 3 different reasons:
No hiring. Without the need for hiring, you will spend a lot less time to introduce the new service. But keep in mind that you should still take some time and find a good SEO agency. You need to make sure that the agency has the true skill and it can produce the best results possible to your clients. But in comparison, you will spend very little time to find a partner than to create a full SEO team.
No Space and tools. Introducing a new service is not a simple task. You will not only need to create a team. You also need to provide the space required for the new department as well as the tools that they will need. As mentioned above, the technology needed in any of the digital marketing methods is in continuous rise. So you will need to find these technological tools for your team to make sure that they can produce the best results possible.
No effort. The effort that you will have to use in the creation of the new department will slow down the growth of your agency. You will have to spend more time in the future to redress this loss in growth. But if you use white label SEO services, then this problem will not appear and your agency will be able to grow at a fast pace.
4. The Profit Margins of Your Agency Can Be Even Higher Than Building a New Department!
What you need to know is the fact that you can find an SEO agency that can produce very good results while also asking for very reasonable prices. You should know that in the SEO industry the price can be very misleading. A very high price will not ensure your good results. While a smaller price does not mean that you will get bad results.
For this reason, you can find an agency that offers white label services for very small prices. This will ensure that you will get satisfactory profit margins. And in the future, the more clients you will have the higher the profits that you will make.
5. You Can Massively Reduce the Costs of Introducing a New Service!
But if you create your own department, then you will not only have to spend a lot of money on creating it but also its maintenance will continue to cost you a lot of money as well. To offset the costs you will need a very high number of clients, which will be very hard to acquire in the short term. And to make more money than using the white label SEO services, then you will need to become one of the best in the SEO industry. As a marketing agency that wants to offer many different services, it will be very high, if not impossible to reach the top in every service.
All the costs that will eat your profits can be entirely avoided through the white label method. The only costs that you will still have are the marketing costs. You will still need to spend resources to acquire clients that need your SEO services. But in comparison with the costs needed for creating a new department, this one is insignificant. The better your agency is at marketing the more money you will be able to produce while using this method.
6. The Effort Required from Your Agency in Managing This Service Will Be Minimal!
Keep in mind that your agency will still be the official provider of SEO services. So it will still need to spend some effort and manage the communication between the SEO agency and the clients. And with an increase in the number of clients, the effort will rise as well. So, you need to be prepared to take care of the communication.
But if you wish to provide the service yourself and create a new department, then you need to be prepared to invest a big amount of effort. Not only you will need to create the department, but in the relationship with your clients, you will need to be more invested. Apart from the new department, the rest of your digital marketing agency will have to spend more effort to maintain and develop the new service.
As for the effort that you need to spend on the finding of a good SEO agency partner, it so not big, but it is not small as well. You will need to take certain steps and make a thorough research before you decide on the right partner. If you do this half-heartedly, then you will not be able to obtain the maximum amounts of benefits.
7. With the Right Steps, You Can Easily Find a Good White Label SEO Partner!
There are 3 main steps that you should follow to make sure that the SEO agency partner that you will have in the future is good enough. There are some famous SEO agencies, but their prices will not allow you to make any profits. But you should not worry too much because it is not that hard to find agencies with very affordable prices that offer the same quality as the famous ones. You just need to follow the steps below:
Make a list. The first step is to make a list with the agencies that offer affordable prices. You need to make sure that you will be able to get a good profit margin, so the prices of the agencies need to be low enough. But do not look only at the lowest prices because the quality still matters, so you should consider a reasonable range of prices while making the list.
Check the website. Most SEO agencies showcase their result on their website. You can also find the reviews left by the clients of the agencies. But if you have the possibility, contact the clients of the agency directly. Reduce the list to only the best agencies that you had found.
Test the services. After you found the best agencies, then you should test the services and the communication between your agencies. If you are satisfied with an agency, then you can start your partnership.