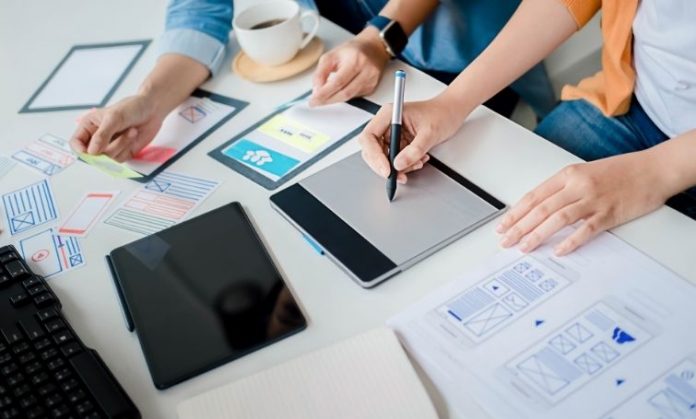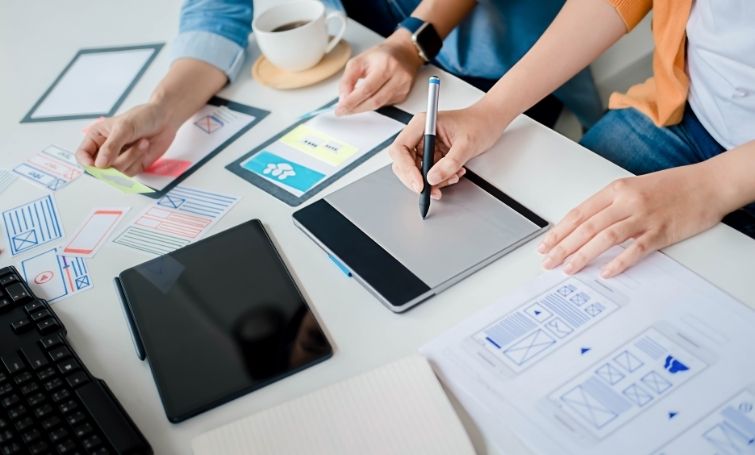 Each website strives to be at the top of Google's search results. However, it is undoubtedly more challenging now than ever before. But that doesn't rule out the possibility.
SEO is a crucial element of marketing that helps in increasing the visibility of a website for search queries. If your webpage does not appear on the first page of a search engine's result list, there's something wrong.
SEO is crucial since it works as the internet's infrastructure. While SEO has many advantages, it also has certain downsides that should be considered before engaging in this venture.
When we talk about SEO in today's world, there's a lot to cover like b2b content marketing strategy, backlinks, website structure and technical SEO.
Here are the top 7 most important SEO tips to remember if you want your content to rank well and be noticed:
7 most important SEO tips you need to know:
It's impossible to overlook the importance of Search Engine Optimization (SEO); it's what keeps things going!
Due to their various algorithms, search engines won't locate your site or its goods/services if keywords are not appropriately used and displayed on websites, leading to less traffic than you need as a business person who requires more clients.
SEO, or search engine optimization, is an online marketing technique that focuses on web design principles to create content using keywords and phrases to boost visibility by organic ranks and paid advertisements.
Following are the tips you must know:
1. Optimizing Voice Search:
The way individuals search for information on the internet has changed drastically. If you haven't done so lately, now is the time to learn about the current state of Google voice search optimization.
In the year 2021, search queries are highly influenced by voice search. According to a recent study, by 2022, 55% of American households will have an intelligent speaker. If you want to optimize your webpage voice search, take the following steps:
Think about keywords carefully.
Always remember to build persona-based content.
Create web pages that answer FAQs because most questions start with phrases like "When," "What," and "Who."
Voice search dramatically improves the user experience. Search engines like Google work on voice search optimization because we use it so much.
Top-ranking sites on Google voice search are those that load rapidly. it would be best if you always made sure that:
Your website is mobile-friendly.
The photos on the website were optimized.
Long-tail keywords should always be used.
The site loads in the minimal time possible.
2. Features Snippet:
The top of the page displays the findings. The best response from a third-party website is selected programmatically and shown in the highlighted Snippet by Google.
Nearly 99% of web pages highlighted in the featured Snippet already rank on the first page of SERPs for a particular search query.
Featured snippets can be optimized in a variety of ways.
Logically organize your information.
Ensure that a single article addresses several issues that are related.
Choose catchy photos.
If you want to make snippets, think about asking questions and using relevant keywords in the questions. You can also use Google's "People Also Ask" search feature to get some ideas.
3. Pick the Right Keyword:
Keywords play a role in SEO. These keywords help to determine when your website will show up in Google searches. You want to select the right keywords so that you can show up in the right search results.
Right keywords must be included in your online content if you want to rank high in search engines. It's easier than it sounds. It will provide something for Google to index, helping users explore the content they need.
Keyword research is required to determine the most appropriate keywords for your campaign. You can locate the ideal keywords for your campaign using various keyword research tools.
4. Building High-Quality Links:
Building high-quality links are fundamental if a marketer wants to focus on a long-term SEO strategy.
In 2016, Google claimed that one of its top three ranking signals is the building of high-quality links.
Quantity should never take precedence over quality when utilizing custom link building to promote your content. To increase your search engine rankings, follow these steps for building better links to your product and category pages.
Get backlinks from trustworthy and relevant web pages.
Regularly promote your work on social media.
Use guest blogging and influencer marketing to your favour.
Use internet forums to get out to your target demographic.
Attract your target audience by providing them with helpful advice.
5. Optimize the Speed of Your Website:
Many clients consider website speed an important consideration, and Google considers it. Google will offer you a higher ranking if your site loads quickly.
You can increase your speed by doing the following:
Removing and simplifying unneeded code on your pages
Your server response time should be under 200ms, as per Google's Page Speed.
Limiting the size of the pictures on your website's pages
Enabling browser memory – if your content is stored, the browser avoids the server and instantly gets it from its cache.
You'll want to find a web browser that provides the best performance across the board. Each web hosting company will claim to be the best, so compare features and rates and read as many reviews as possible before finalizing.
6. Create Distinct Content:
The best way to boost your SEO ranking is to create new content. Writing blog articles may come to mind while considering content creation. There are many more alternatives than blog postings when it comes to content.
To raise your site's ranking, you can publish various types of content. Blogs, infographics, eBooks, and other downloadable content are examples of content.
The purpose of content is to give your readers the information they seek. But avoid copying someone's ideas and content because it will damage your website ranking. Google hates Plagiarism and take serious action against websites.
You can go for an online plagiarism checker to detect Plagiarism in your article.
Start with research if you're confused about what kind of content to create. Determine what questions your audience is asking and respond with a blog. It will guide you in attempting to drive traffic to your website using your content.
Creating valuable content is an excellent method to attract qualified leads. It promotes the acquisition of backlinks, leading to more significant traffic to your website.
7. Enhanced User Experience:
Your search engine ranking is affected by how easy it is to navigate your website.
Google has made user experience (UX) a significant ranking element for the past couple of years.
Search engine optimization (SEO) focuses on search engines, whereas user experience (UX) focuses on website visitors. As a result, both have the same goal: to provide users with an awesome experience.
Let's look at a few examples of how to use UX design to boost a site's SEO:
Streamline the navigation on your website.
Improve UX Design for SEO-friendly layouts (for example, making material digestible). Wherever possible, incorporate images and videos, and make good use of CTAs.)
Optimize your site for fast loading speed and choose a mobile-responsive design, as mobile search currently accounts for over half of all traffic. If your website isn't mobile-friendly, you'll observe a dip in user participation.
Conclusion:
Google is considered the most famous search engine, and it has a considerable influence over how many people view your website.
However, if you want to rank better in organic searches, which will attract more traffic to your site, you'll need to know some essential SEO tips.
It's okay if you don't have time to execute all of the SEO tips listed above. Just choose one or two that seem to be the easiest and start there.