Social media use has been on the rise for quite some time now. The numbers have even skyrocketed this year, as more and more people are stuck inside their homes due to the pandemic measures. What does this mean for small-business owners?
While a lot of small businesses across the globe have shut down this year, a lot are also seen thriving and emerging. Why? Because of social media. Business owners are taking to social networks to boost their marketing efforts and continue their operations online.
Now that the year is coming to an end, it's time for your business to reinvent its social media strategy for the next year—that is, if you want to survive the economic aftereffects of the coronavirus crisis. Get to know these six social media predictions for 2021, and learn how you can make the most out of them.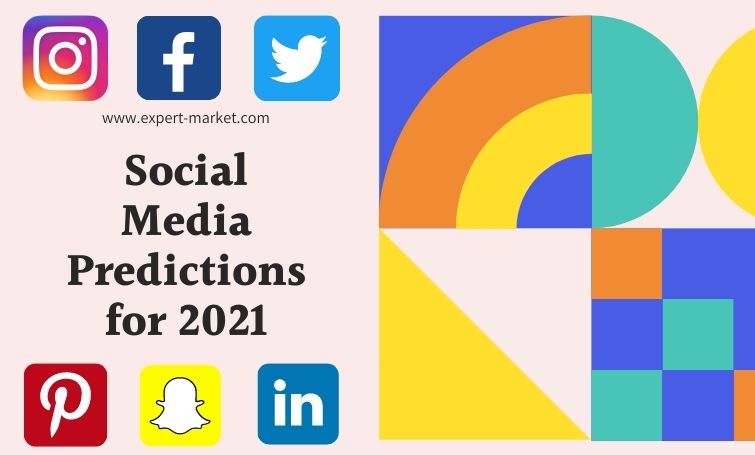 Branded Content Will Have a Higher Demand
Because more users are utilizing social media to keep themselves entertained, more businesses are trying to win these potential customers' hearts through social marketing. This puts a pressure on online brands to create quality branded content, which has been received well this year and whose popularity is predicted to shoot further upward in 2021.
Tip: Entrepreneurs need to go beyond blatant marketing on their social media accounts. Great branded content means ditching the sales pitch and connecting with customers. Only a true connection with the target audience will make the content stand out from the crowd. Distribute content automatically to the right audience at the right time to share on social channels through greenfly.com.
Brand Activism Will Gain Momentum
Politics may be an uncomfortable topic to some, but social media has witnessed the proliferation of political activism within its environment. Businesses are seen voicing their beliefs and values on their socials—and their followers love it. Even big industry players like Nike, Netflix, and Ben & Jerry's took to their social accounts to support the Black Lives Matter movement.
Tip: Some people may feel uncomfortable about voicing personal opinions in public, especially when they're running a business, but people are seen loving brands that take a stand. Business owners can use their social platform to educate followers about social issues and movements.
Social Commerce Will Become Even More Popular
Social media has been an effective tool for online marketing, so it's no surprise that social commerce will become a marketing trend in 2021. Social platforms like Facebook and Instagram have already introduced their e-commerce features, and 55 percent of online shoppers now purchase products through their social media channels.
Tip: Businesses that have a huge following on social media should use this platform to market their products and services. Consumers turn to social media to research before making an online purchase.
It's also important for businesses to continue selling their products online. While social commerce is on the rise, online marketplaces are still more reliable in terms of seamlessness and security.
User-Generated Content Marketing Will Have a Surge in Demand Too
User-generated content (UGC) is no news, but with lockdowns and social-distancing restrictions imposed around the world, more and more people are using social media to praise or judge a brand. Because of this, UGC continues to be a gold mine for online marketers. In fact, UGC even outperforms brand-created content. 
Tip: Brands should listen to their followers. This means reading and replying to their comments, answering their DMs, and sharing their stories and tagged posts. This shows businesses care about their audience's opinion and won't hesitate to make improvements.
Influencer Marketing Will Continue to Grow
There has been an increase in influencer marketing among brands and businesses as organic opportunities start to decline. Influencers with huge fan bases bank on the power of recommendations to promote a brand—and it's taking effect quite positively.
Tip: When looking for influencers to work with, brands shouldn't take relevance for granted. Influencers with the same values and principles as those of a brand are more likely to impart genuine recommendations and positive comments about the products.
TikTok Will Become a Golden Opportunity
TikTok has exploded in popularity worldwide this year. This has encouraged the social video platform to expand its advertising features, even finding ways to boost purchase intent. It's interesting how brands will use short-form videos to market their products and services in 2021.
Tip: Entrepreneurs shouldn't be afraid to go out of their comfort zones. They can use TikTok to connect to a target audience, and even collaborate with other brands that are on the social platform as well.
Be Bold; Adapt to Change
Change is inevitable, and the only way brands and businesses can survive in these trying times is to find ways to adapt to it. Use these social media predictions to devise a social marketing strategy as early as now, and be ahead of the competition.