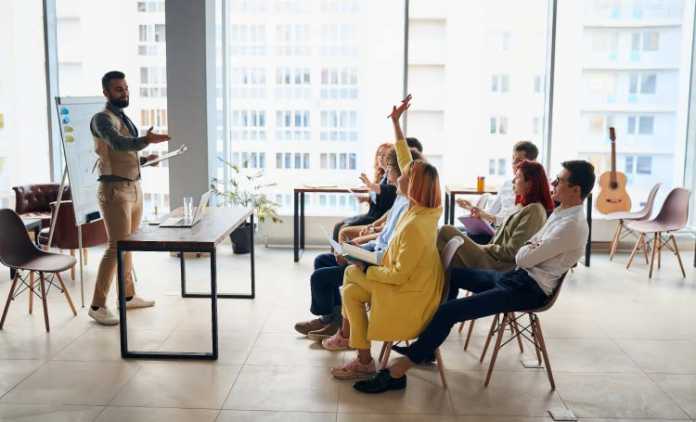 Leaders form a very vital part of any business enterprise. They assume responsibilities of setting the company's visions, empowering and guiding other employees. So, the success of a business greatly depends on its leaders or leadership in general. That's why companies invest time and resources in training and developing their future leaders. Training and developing leaders of tomorrow ensure a company is run and managed by professionals with the right traits and leadership skills.
So, if you also want to develop your future leaders and ensure your enterprise's success in the future, stick here for a few seconds. You're going to learn some simple yet effective strategies you can implement to develop employees into movers and shakers. But before that, you first need to understand what leadership development is. Read on to learn more.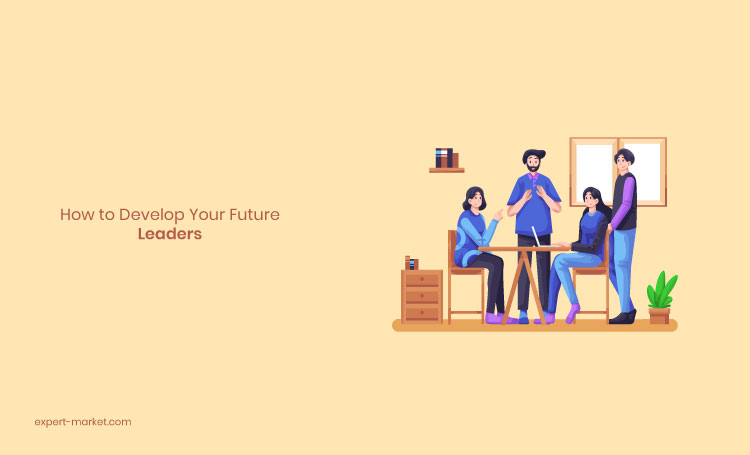 What Is Leadership Development
Leadership development is the practice of enhancing an individual's qualities, skills, and capabilities to allow them to assume leadership responsibilities and roles in the future. In other words, leadership development is any activity (formal or informal) designed to promote one's confidence and competence to make one behave like a good and highly competent leader.
However, before you design a leadership program for your employees, you first need to understand their strong points and what goals they're looking to achieve in your organization.
Though sometimes identifying a good future leader in your organization can be a daunting task, you can simplify the process by performing some leadership capability assessment tests. This allows you to understand your employees in terms of their leadership qualities.
How Can You Develop Your Future Leaders
Leadership development is essential for any business looking to top the industries they belong to for the foreseeable future. It ensures leadership skills and insights are passed down to potential leaders which helps eliminate future leadership gaps.
With that said, here are key tips for developing your future leaders.
Develop Leadership Training Programs
Developing leadership training programs is one of the most effective strategies to build and grow your future leaders. Leadership training programs are short-term courses intended to help future leaders develop and build leadership skills.
The training programs can allow your future leaders to find new and creative techniques for managing people and other resources. They can also allow them to develop effective communication and problem-solving skills, which are crucial to leadership.
So, to ensure you adequately groom your future leaders, it'd be a good idea to train them regularly. You can achieve this by taking them to seminars, workshops, forums, and other leadership and educational tours.
Provide Mentorship And Coaching
Another best way to develop your future leaders is by mentoring and coaching your workforce. As a business owner, you can't just wait for new leaders to arrive from nowhere. That's why you need to identify some employees from your workforce pool and start coaching them to be highly capable heads later on.
Leadership is believed to be a quality that develops gradually within a person. So, it can take many months or years to instil in an individual. That's why you need a mentor, a coach, or a role model who can guide your future leaders and provide them with leadership advice. For that reason, you can appoint your current managers to mentor and coach your future leaders or work with other leaders and professionals from other firms.
Practice Job Rotation
You can develop your employees to be better future leaders by allowing them to work in different assignments or departments. Working in various areas can enable your employees to learn different roles in your organization which enables them to see different perspectives and be good decision-makers.
In addition, job rotation allows your future leaders to gauge their strong and weak points in terms of leadership and management capabilities. When your employees assume different assignments, they learn all aspects of your business that can enable them to be better leaders in the future.
Delegate Leadership Roles
One effective way to develop your future leaders is by delegating some leadership roles and assignments to your upcoming leaders. While the delegation of leadership helps get things done fast, it also helps your anointed company leaders to-be know how it feels like to take on the reins of leadership.
Delegation is when a manager gives a junior staff the responsibility to perform a task that a leader could have performed. For instance, a director can allow junior staff to assume managerial roles and act as a manager.
It's believed to empower employees to build better leadership skills along the way. This is possible because such employees are allowed the freedom to handle the delegated assignments, which allows them to develop better decision-making skills.
Give Constructive Feedback
Giving constructive feedback and appreciating your future leaders is another best way of developing their leadership skills. For that reason, you need to inform your future leaders how they're performing and growing in terms of leadership. This allows them to keep improving or making adjustments where necessary.
Also, instead of concentrating on your future leaders' weak points, identify their strengths and appreciate their efforts. Appreciating your future leaders is one of the best ways to motivate them. It shows how you value them too. So, whenever your future leaders do something good, be sure to reward them.
There are many ways of rewarding your employees. For instance, you can appreciate them through word of mouth, offer monetary incentives, take them for business trips, promote them from one level to the other, and much more.
Takeaway
Great leaders are developed over time. It's therefore essential to start building your future leaders now. It's only by developing your future leaders that you're assured of the continuity of your business. However, you must identify employees who can best assume the leadership of your business.
Some of the traits to look at when finding your business' future leaders include good interpersonal skills, better time management, effective communication skills, and the ability to take the initiative. After identifying your future leaders, you need to develop and build their leadership skills.
As you've read above, there are many ways of developing your company's future leaders. Some of these strategies include providing training opportunities, offering mentorship programs, practising job rotation, delegating leadership tasks, and giving constructive feedback. Implementing these strategies ensures you build high-quality leaders who can help your business achieve its objectives much easier.