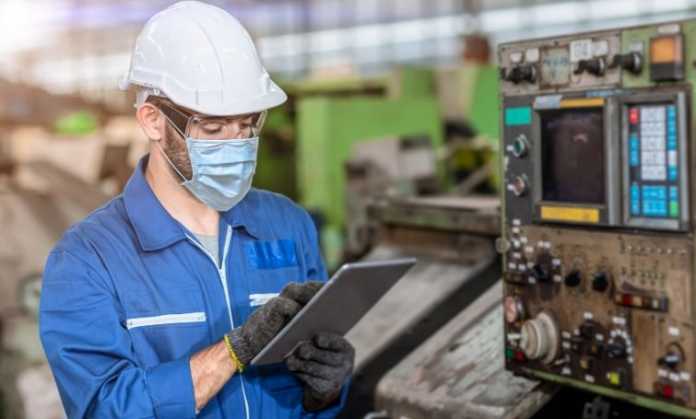 A safe and healthy workplace is an efficient workplace. In every working environment, administrators and employers must ensure that their employees are working in safe and hazard-free conditions. Various agencies in respective countries, like the Occupational Safety and Health Administration (OSHA) in the United States, regulate health and safety measures that employers need to observe to prevent occupational illnesses and injuries.
Moreover, OSHA established a set of standards that employers should meet, which aim to mitigate any potential health and safety hazard. While high-risk industries including health services, manufacturing, mining, and construction, will benefit most from these safety guidelines, it shouldn't be an excuse for other work setups not to implement workplace safety.
Implementing A Workplace Safety Program
Workplace safety programs undergo specific steps for implementation. Since companies have their own location, workplace conditions, employee profile, and levels of safety, they'll need to tailor these safety programs according to their facility's needs. To curate and implement these guidelines more seamlessly, a safety software is an indispensable tool for workplace safety management. Knowing the basic terms of health and safety can also help you with creating your own safety guidelines.
Benefits of Workplace Safety Program Implementation
Many employers overlook the significance of establishing workplace safety programs until an occupational accident occurs during work hours. Because of this, employers may potentially face legal charges and pay staggering medical expenditures, and most importantly, suffer the long-term effects of building an unsafe workplace.
Looking at the other side of the coin, here are five potential benefits that your company will reap by implementing a workplace safety program: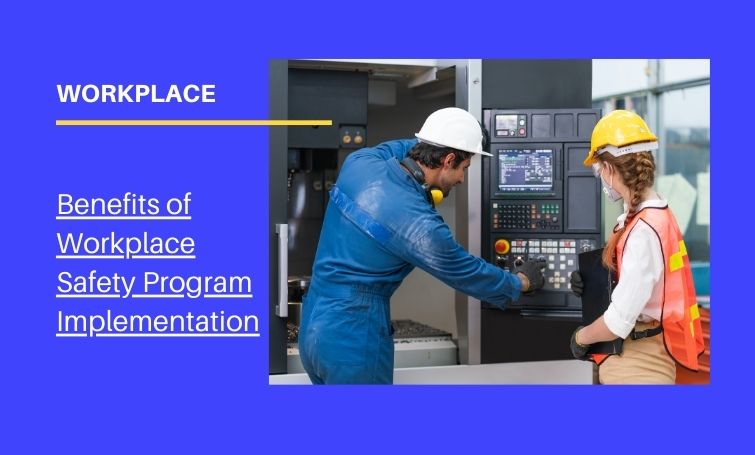 1. Reduced Health and Safety Risks
First and foremost, imposing a workplace safety program in your company reduces health and safety hazards. An emergency first aid course doesn't only protect your employees, but also your equipment, resources, and entire establishment. To enforce an effective program, it's paramount to manifest your commitment as a company towards workplace safety through expanding awareness to all of your members.
Even going for basic workplace safety and accessibility improvements like choosing to make navigation easy by creating indoor maps can yield significant benefits and save resources.
Furthermore, you can collect safety information during your implementation and use these to enhance your workplace security. This data will be valuable in improving your company in the future. Gathering quantitative and qualitative data allows you to see the health and safety risks present in your workplace despite implementing the program, and address them before they cause any problem.
2. Increased Workplace Efficiency and Productivity
Workplace accidents are a huge cause of interruption and inconvenience. For instance, imagine that one of your employees met with an accident while working. The operations of the company on that day will become disrupted to give aid to the injured employee. Although the team resumes their work after the commotion, they'll feel disturbed while working. These incidents consume time, decrease efficiency, and waste resources.
With a workplace safety program in place, you can maintain and even increase the productivity and efficiency of your agents. Additionally, if you have a large organization, you can utilize an EHS software to boost your productivity and overall performance.
Also, companies working in potentially hazardous environments can implement a workplace safety program to teach their workers how to properly handle machinery and equipment, and observe their standard operating procedures.
3. Save Money
Workplace safety programs require financial expenses for planning, design, and application. Many companies think that skipping an intensive safety program will save them money, but it's, in fact, the other way around. Unfortunate workplace incidents lead to direct and indirect costs that your company will face in the short- and long-term.
Check out these direct and indirect costs brought by workplace accidents:
Medical expenses for an injured employee
Non-compliance fines
Wage replacement
Property losses
Litigation costs
Increased insurance premiums
OSHA charges and legal costs
Operational costs due to workplace disruption
Most importantly, damage to reputation is the biggest consequence that a lack of workplace safety implementation can cause. This type of damage can wound your company for a long period of time, which is nothing compared to a small amount of money.
4. Improved Employee Relations
Workplace safety isn't limited to eliminating physical safety risks, it can also involve relational hazards. Through carrying out a comprehensive safety program for your employees, they can foster better relationships with one another to make them feel safe while working. Take note that emotional safety hazards in the workplace can be destructive, so it's crucial to identify, assess, and mitigate them as early as you can.
Safety programs also initiate open communication within the workplace. Through collecting safety concerns and feedback from your employees, you can address these problems accurately, thus improving employee engagement and retention.
Lastly, workplace safety programs establish specific regulations involving employee conflict, harassment, and bullying. The last thing that you'll want to witness in your company are employees working 24/7 in the same room but are not on good terms. To manage this issue, you can include conflict management, career development and training, and team building in your safety program.
5. Enhanced Sense of Comfort and Responsibility
A safe working environment can boost an employee's self-esteem, morale, commitment, and productivity. When people are in comfortable working conditions, they're more likely to offer good products and services consistently.
While being strict is necessary for effective implementation, you shouldn't go overboard as it can lead to opposite results, such as management distrust, poor teamwork, reduced employee morale and engagement, and decreased productivity.
Workplace safety programs shouldn't be implemented and practiced by administrators only. Every employee, team, and department must actively engage in workplace safety practices to ensure that everyone feels secure in their working environment. Therefore, workplace safety is each individual's responsibility, and they must pay close attention to safety hazards and report them immediately.
Workplace Safety Outside The Four Walls: A Timely Message
As the recent pandemic forced several companies and businesses to shift to remote working, workplace safety is a bigger challenge. As work-from-home settings are highly unstable and difficult to manage, you should further emphasize the safety of your employees while working from home.
Moreover, as many companies have experienced that remote working is feasible, they might consider keeping work-from-home as their new workplace setup.

Take-Home Message
A company needs to understand that a workplace safety program, regardless of its elegant design, extravagant planning, and overwhelming expenses, will only be effective through everyone's cooperation. Thus, increasing awareness and educating employees about the significance of workplace safety is the first step.