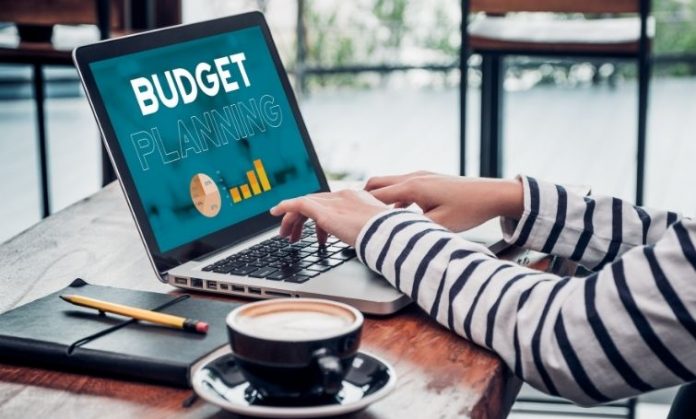 A successful party, dinner, or conference requires hundreds of moving parts to come together perfectly. The key to creating the perfect event is understanding your client's expectations. By developing a stronger understanding of your audience and your client, you can enhance your ability to create a memorable experience for them.
Event management is the process of coordinating, directing, and arranging the activities of all the people, teams, and aspects that contribute to the creation of any kind of event. Organizing an event can be a rewarding experience. But it can also be a steep learning curve, especially if it's your first project. You might wonder: can event management work for you? 
From tiny projects like selling tickets for your band's first live show to huge events like festivals and charity fundraisers, the skills required to organize a successful event, whether big or small, are the same. Identifying these skills and knowing whether you have them can help you become more confident and competent in event management.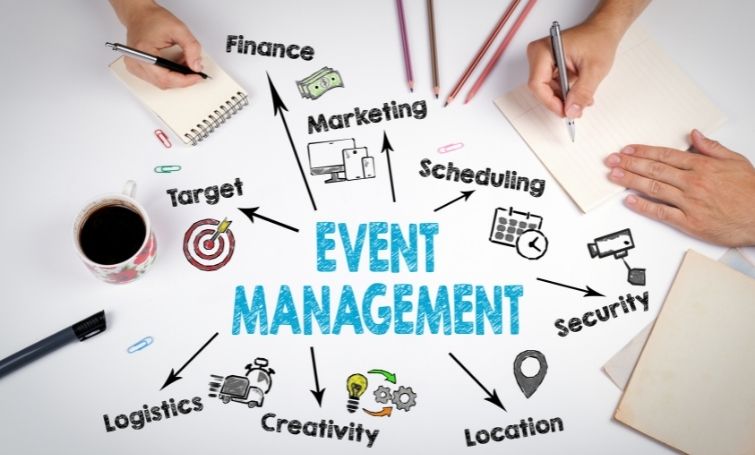 Here are some of the skills you need to succeed in event management:
Effective Communication
Working effectively with others is a must in event management. In essence, events are a way for people to connect and share similar experiences. The capacity to listen to and communicate well with clients and peers is required, and so is the ability to provide ideas and suggestions.
Understanding your client's interests and demands should come naturally. It's important to be able to communicate effectively and delegate properly. It also helps to be polite and assertive when getting a good deal from suppliers, venues, and the like.
On the other hand, if you have a conflict with someone you work with, you may try to persuade them, but be open to the idea of compromise. Consider expressing your views on the matter. The greatest way to guarantee that all sides are heard is to state their opinions clearly and honestly.
In general, event management is about collaborating with others to organize an event. This may include designers, caterers, servers, and other service providers, not to mention the client, whose opinions, of course, are taken into consideration while making choices.
Flexibility And Innovativeness
Event management requires the willingness to be creative to ensure you perform what's necessary. It's common for issues to arise throughout the event preparation phase. Flexibility is needed so you can adjust to any challenges that may develop. Likewise, you must be open to change and be innovative to come up with solutions when presented with obstacles.
Imagine being required to prepare and produce a furniture expo without any idea. This is where you need to do research and talk to people who have attended similar events. This will provide you with insights into what it takes to create a furniture event.
You must also be able to anticipate issues and areas that need attention and be proactive in putting strategies in place to deal with them. Experience in organizing certain events can help you foresee possible issues and prepare accordingly.
Technical Skills
Virtual events are here to stay. The use of technology in planning has increased in recent years. In certain cases, clients may request hybrid or virtual events. Be familiar with the different software as a service (SaaS) platforms.
Basic troubleshooting skills are a must for unavoidable technological issues. The greatest strategy is to prepare for the worst. Test or rehearse your guest speakers to eliminate any technical issues. Assist your presenters and speakers in using the platform, including exchanging slides and presentations.
A virtual event, like a live event, should be open to the greatest potential audience. After you've planned your content, you can consider accessibility. Convenient access to content through any device can reach a wider audience. 
You can also consider creating content with built-in translation choices for other languages. Closed captioning is another aspect to consider when planning your video approach. Closed captioning is useful for the deaf, and it also improves searchability for your audience.
Budget Planning
An event budget is determined by different factors like the company's size, the event's objective, scope, size, and location.
The critical point to remember is that you should never begin organizing an event without establishing a budget first. The amount of money a business is willing to spend affects the venue, location, and size of the event.
Determine how much money your client has allocated to spend. Then, evaluate the event's return on investment (ROI). You can change the budget by comparing the event's expected revenue to the amount of money spent. 
On the other hand, the budget is already established for events that solicit proposals. With this insight, take into consideration the sponsorship money you'll get. Attendees get something in return for their financial support in the form of freebies and other perks from the sponsors.
Before deciding on a budget, keep in mind the following.
Basic Expenses
These are vital expenses that support your budget. Depending on the function, the venue and food are non-negotiable. Of course, costs vary for each item. Food might be modest or gourmet, and transportation can be via bus or limo.
Identifying the essentials helps you start planning where you want to spend most of the budget. This can include:
Venue
Food
Decoration
Entertainment
Labor
Contingencies
Marketing And Promotion
Publicizing your event is essential if you want people to come. When arranging an internal event, marketing may not be as important as you think. But for larger events with ticketed guests, you'll need a larger budget for event advertising and promotion.
Organizing
Organizing an event requires a tremendous amount of multitasking, and without good organizing skills, you're almost certain to overlook something crucial or misplace information. It also requires excellent time management.
Fortunately, if you put your mind to it, organizing is a skill anybody can pick up quickly and effectively. It's important to find the right tools to guide you through. You can use whichever method works best for you, from checklists and to-do lists to calendars and bullet journals.
Conclusion
Even with a strategy in place, organizing an event means you're part of a team that should maintain its commitment when the going gets tough. An ability to persevere in the face of adversity is essential.
Keep in mind that people are counting on you to get the job done, no matter how many obstacles or problems emerge along the way. The ability to come up with creative solutions to challenges is a necessary trait.
Knowing which aspects of the planned event you can handle on your own and which will require assistance is a skill that's frequently overlooked. It requires self-awareness to see where you lack natural strength and need help.