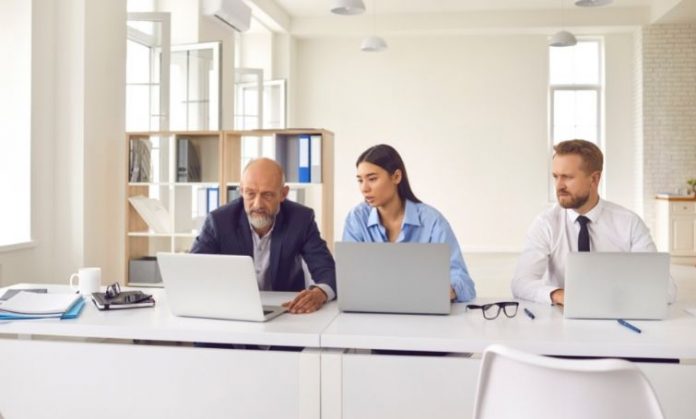 Offshoring has fantastic possibilities for software development companies. If you are a budding startup, offshoring can help you put your product to the market soon, even on a tight budget. If you would like to scale and grow your business, offshoring can help you find specialized software development teams that can help you put your big ideas into reality. In a nutshell: offshoring is working with a supplier or a group in another land. You can work with an offshore company in the other world and still have excellent results.
Here is an outline of the five most attractive offshore software development benefits.
1. Reduced Costs
The reduced cost is a significant advantage of offshoring. Maintaining a team of full-time software developers can be very heavy on the company budget, especially if it is a startup with limited funds. By offshoring software development, your company can save on the cost of the hiring and evaluation of personnel, the physical location costs and maintenance, all the payments, taxes and social security and vacations, and all the equipment needed for the team to get running correctly.
All these costs might be discouraging and might turn off the company owner and project managers from even starting something new.
Using offshoring wisely, you can transform your dream projects into reality. You can efficiently cut the company's costs and use the extra resources for other vital aspects of your business. This is an efficient way to handle any IT business that is just starting or wants to expand without investing huge capital.
Suppose we want to have a slight idea of the costs. We can consider that an IT specialist in the US would charge 300$ per hour for corporate-level product development. The same level of expert in India would charge about 60$ or 50$ per hour. This is a significant difference and an opportunity for many companies to get great experts.
2. Get a great choice of qualified experts
Finding qualified professionals in the IT sector willing to work for you has become quite tricky in the US. The best talents are already busy on their project. Those still available might be lacking the necessary experience and skills. What if you don't limit yourself to just one country but the whole world? Then you can access professional Software Development Teams.
You can have options where the recruitment is simplified. Among the companies offering offshoring services, the term Yourshoring has become popular. Turnkey offshoring software company used it first, but now it is spreading very fast. It denotes a style of offshoring where every step is customized for the client's needs. And this is valid, especially for the recruitment of IT personnel. They handpick every team member so that they are aligned with the client's values, mission, and vision. This way, the turnover rate is reduced drastically, and offshoring companies enjoy great cohesion with the team in another land. They can rely on a shared company culture which is crucial for the success of the projects.
3. Increase the efficiency of your company
When companies start offshoring, they get in touch with organizations that have been in the IT business for decades and have a portfolio of successful business clients on their backs. This means your company can rely on business procedures that have been proven to work with time. When applying this to your projects, offshoring teams can complete them fast and according to high standards of work ethics.
Offshoring development teams are very time-efficient, and in most cases, you can rely on them will be completed according to deadlines.
4. Invest more in your company
When offshoring software development, companies can use the resources they are saving to invest wisely in vital aspects of their business. These essential aspects can be overlooked if you have to maintain huge IT teams. Improving the processes, the marketing strategy, or the customer service are all such aspects.
You have the personnel and resources to handle emergencies or sudden shifts in the market, and this is also a huge bonus that comes with offshoring.
5. Offshoring allows great flexibility
If you are launching your business, the project will need frequent adjustments in strategy and directions. Offshoring gives you great possibilities for flexible management of a project. If your requirements change, you can scale up or down the team's workload on the project. This might not be feasible with in-house software developers. You cannot just one day tell them, "Guys, from tomorrow, I need you to work part-time instead of full-time." Or, in the case of expansion, you cannot just add more team members in a flash. You need to go through a process of recruitment and selection. The offshore world's change of direction and speed is much more flexible and can give you great possibilities depending on your needs and requirements.
Conclusion
Offshoring for software development companies has proven to be a very efficient solution that has helped thousands of companies succeed that would probably not have managed to remain on the market if they used only onshore team members. It can be a solution for you to explore. If you want to launch, scale, or grow seamlessly, you should give offshoring a go and see the fantastic possibilities the world of offshoring offers.