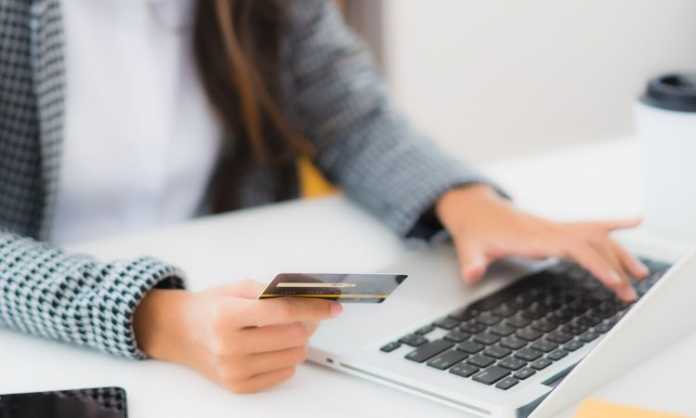 Credit Cards have gained immense popularity in India over the last few years, owing to the boom in digital payments. India right now has over 51 million credit cards, and this number is on a constant rise. For those of you who are unaware of the concept and usage of a credit card, let me clarify it for you.
A credit card comes in the shape of a rectangular piece of plastic or metal, looks very similar to your ATM card and has the feature of giving you a credit from your financial institution. The credit limit depends on your annual income, assets and liabilities. Whatever amount you spend with the credit card has to be repaid at the end of each credit cycle or carried forward with interest charges.
A big reason why consumers avail credit cards is for the ability to pay back the costs in Equated Monthly Installments or EMIs. This comes in very handy for people with regular income who cannot afford to put down the entire sum in one go.
In addition to this, a credit card offers multiple rewards and benefits on purchases at partner outlets and websites. Frequent Flyer Miles, Rewards and Cashbacks, Bonus Points(2X, 3X, etc.), waiver of annual fees, Aiport Lounge access, etc. are some of the different forms of incentives offered by the top credit cards in India.
Credit Card usage is also linked to your credit scores (CIBIL, Experian Score). A regular usage of your credit card builds up your credit score, which is needed to apply for any kind of loan. However untimely deferred payments, missing bill deadlines, rejected credit card applications can cause the score to drop. Most of the top credit cards in India will initially offer you a credit limit of two to three times your monthly income, but the limit can be increased later.
This digital revolution in India, accelerated by demonetization has been a growth catalyst for an increased usage of credit cards. This last financial year has been good in terms of consumerism and increased spending on tourism and online shopping. The economy has however taken a nosedive this year owing to the COVID-19 pandemic which has left all sectors of life in disarray. These are some of the noticeable trends which would likely shape the credit card industry this year: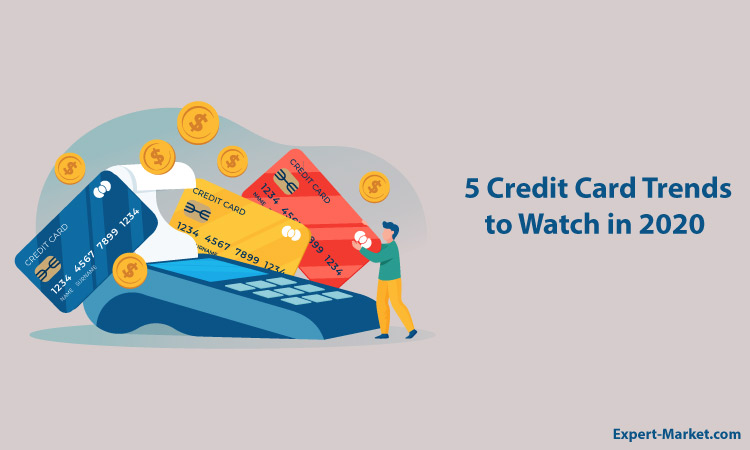 Increase of Contactless Cards
Contactless cards have RFID tags built-in, which allows you to transact over a POS machine without inputting a PIN. It has a limit of INR 2000 per transaction, to keep the security in check. Additionally, there is a cooldown period after every transaction to decrease accidental swipes and protection in the case of a card-theft. Almost all the top credit cards in India have this contactless feature.
With the current circumstances and social distancing in place, customers are scared to punch in the PIN in the POS machines. They either prefer paying via UPI or using the contactless feature in credit/debit card. If this situation continues, we might see an increase in the INR 2000 limit or some additional security features. Likewise, there will be more RFID enabled POS machines at shops.
Changes in Reward Structures and Card Charges
RBI has asked all financial institutions to offer a moratorium on loans, which also include credit card EMIs. For April and May 2020, individuals can opt for non-payment of EMIs, agreeing to pay later with higher interest. This has brought a big relief as salary cuts and job losses have highly hit consumer spending.
Financial institutions are most likely to change the bonus and reward structures on credit card spends. Groceries shopping, restaurants, food delivery, on-demand video services have seen an uptick in demand. On the other hand travel and tourism have taken a massive hit. We could see more travel booking websites and airlines offering huge incentives for buying tickets through partner credit cards.
Credit Card charges are likely to go up or the conditions for waiver of annual charges would be more. For e.g. maybe you would have to spend more in a year to waive off the annual fee.
More Co-Branded Credit Cards
The consumer market for credit is likely to remain strong. When the lockdown finally blows over and the market situation returns to normalcy, there will be a boom in E-Commerce and the digital industry. Amazon, Flipkart, Myntra, and other e-commerce websites already have partnerships with a few financial institutions which offer exclusive credit card benefits for shopping on the respective websites.
We might see an increase in such co-branded credit cards. Rewards and bonuses might be increased for dining and entertainment services, to revive the industry.
Credit Cards by new financial startups and NBFCs
Usually the credit card market has been dominated by major banks and a few NBFCs.In recent times, new Fin-Tech startups have made their presence felt in India which are offering credit cards that offer a vast array of benefits. This is majorly targeted towards new earners, moderate to low-income groups and students.
Few agricultural financial tech companies have started offering a line of credit or credit cards to farmers for easy procurement of raw material, cattle feeds, microloans, etc.
Enhanced Security and Card Updates
Security enhancement features are always under development by financial companies. 'Rupay' has been a newcomer in the payment gateway industry, now competing with the likes of VISA, Mastercard, Diners Club, Maestro, etc. With such competition in place, we are sure to see an update of security features. The top credit cards in India from the different payment gateway vendors-Rupay, VISA, Mastercard, etc. are available with most financial institutions.
Dealing with the stress of no job is already hard enough. Now consider the fact that you need a credit card, without an active source of income. That can seem impossible. How can you build credit? can you get a credit card without a job? You can check here at Daily Prosper to learn more.