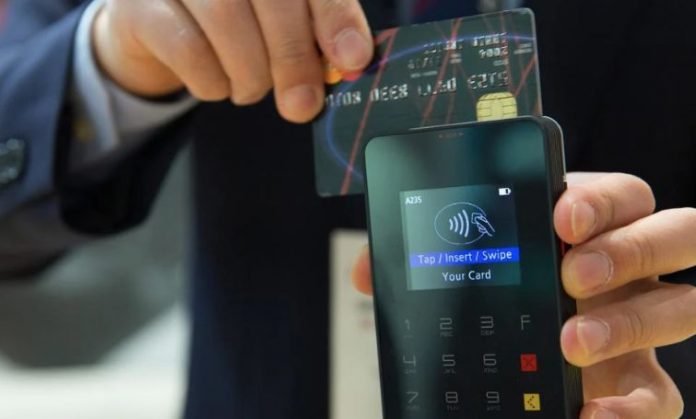 There's no doubt that digital payments are revolutionizing the financial space. Over the past few years, digital transformation has brought in novel payment methods that deliver new conveniences for both practical and indulgent consumer spending. Digital payment processing solutions remain at the center stage, and providers are embracing innovative techniques to keep up with the trends that are transforming financial transactions like never before. And as the world tries to recover from a pandemic-driven economic downturn, financial institutions and point-of-sale (POS) providers must now work with the seeds that omnichannel commerce has already planted. 
To give you an idea of how digital payments are reshaping the global financial landscape, here are some of the trends that stakeholders should keenly observe in the next few years.
New Forms of Regulatory Supervision
The traditional framework for regulating transactions is evolving along with the torrent of digital payments around the world. With this, banks and fintechs must continue to upgrade their regulatory responses to consider the risks that come with transacting in the digital space. Regulatory supervision for digital payments should essentially include policies for data privacy, cybersecurity, risk governance, consumer protection, and anti-money laundering campaigns.
Open banking and the booming e-commerce industry have led to more complex forms of cybercrime, and regulators are aware of this. According to data from the Federal Trade Commission (FTC), consumers have reported losses of over $5.8 billion due to fraud in 2021, representing an increase of over 70% from the previous year. These fraudulent transactions included online shopping purchases, imposter scams, lotteries, prizes, and sweepstakes.
Consumers with digital wallets may also face increased risk with authorized push payments (APP) scams affecting payment networks at a global level. Consumers can expect an increased collaboration between the public sector, banks, and payment providers to address concerns around fraud and theft. An integrated strategy for data privacy, security, and compliance is crucial to ensuring utmost protection in an increasingly paperless world.
Besides zeroing in on payments, regulators are also focusing on supervising activities involving cryptocurrencies and blockchain. The decentralized nature of digital currencies has its advantages in speed and transparency, preventing instances of fraud and money laundering. However, there is still much debate regarding the regulation of these technologies at a global level. As crypto makes its way into traditional banking, the public and private sectors must work together to keep a watchful eye on this new medium of exchange..
Encapsulated Payments
We've all benefited from the convenience of purchasing items online at the click of a button. Thanks to the popularity of open application programming interfaces (APIs), we can instantly make transactions with our desired payment channels directly embedded in the merchant's interface. The advent of encapsulated payments through open API has allowed merchants and consumers to skip tedious authorization processes with just a single sign-in. Experts predict that the next step for embedded payments is through "chip and PIN" cards in which a microprogram within the card can decide to approve a purchase or not.
Today's digital platforms have also embraced the integration of channels for cross-border payments. Over the past year, digital remittances surged across the world amid prevalent travel restrictions and the rise of the gig economy. Key players must continue taking notice of providers that are able to complete international money transfers in just minutes. Most platforms have allowed embedded payments through these channels, allowing purchases using money sent from another side of the globe.
Evolving Authorization Methods
Emerging technologies like artificial intelligence (AI) and machine learning (ML) have introduced consumers to payment authorization capabilities that require less human interaction and intervention. Consumers can now authorize a transaction through fingerprint scanning, facial recognition, or even a combination of other biometrics processing methods along with features like geolocation. In the future, consumers might see authorization methods packaged with various biometric elements for verification. One could even see the use of digital IDs in the future, although this would likely entail much collaborative effort between the public and private sectors.
Emerging Markets and Financial Inclusion
The payments industry has historically been US-centric, but now we are seeing more startups in Asia disrupt the sector. Countries like Indonesia and the Philippines that are still developing their payment infrastructures to the latest standards are keeping up with the increased usage of cashless payments. The worldwide shift towards digital payments has allowed consumers previously hindered by institutional barriers to have a greater capacity for instant transfers, credit-based or buy-now-pay-later (BNPL) transactions, and even stock market participation.
Financial inclusion has allowed developing countries to access more competitive yet affordable monetary services, primarily through the use of smartphones. This democratization of payments has the potential to pave the way toward a more connected world as well as a future of fair financial access. The challenge for banks, fintechs, and other financial institutions today is to take the reins in building that future.
The Future Is Now
Just like our universe, the potential for innovation in banking payments is expanding. We may never see the end of technological progress, and the payments marketplace is continuing the discourse on how far the implementation of emerging capabilities can go. The debate may be ongoing, but the results we're seeing so far should induce optimism from providers, regulators, businesses, and consumers alike.