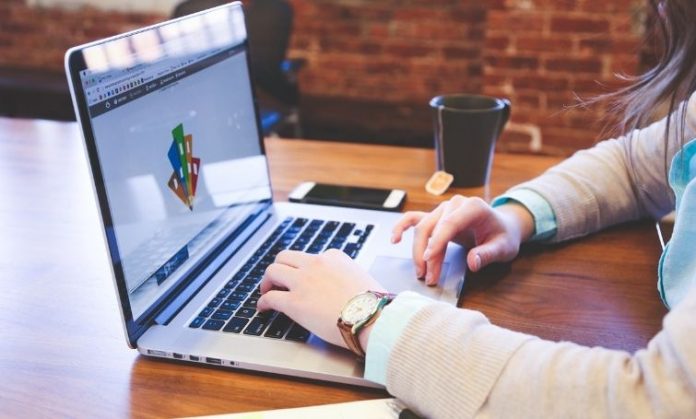 The world of logo design is constantly changing and evolving. The way people use logos has changed dramatically since the days of a simple graphic slapped on a page or printed out on a business card. Today, logos are used in more ways than ever before, and businesses need to keep up with the latest trends so they can create an effective logo that stands out from the crowd.
2022 trends for business logo design
Minimalist
Minimalism is a design trend that focuses on only the most essential elements of a product. It is mostly characterized by open space, clean lines, and simple shapes. Logos are often designed using minimalist principles to create simple, clean designs that emphasize one or two main ideas. Moreover, the idea of this trend is not only simplicity but also uniformity across all platforms so that people can easily recognize your brand.
Neon and Pixels
Neon is a bright, vibrant color that can be used to make your logo stand out. Neon colors are great for making your brand feel modern, trendy, and fun. Meanwhile, pixels are tiny dots that combine to form an image on a computer screen or phone. Pixels are often used in digital graphics, but they can also be incorporated into the print design for logos. When you combine these two, that's where you can get a new and innovative way to apply to your business logo.
Layered element
This trend is all about layering different shapes together to create something that's both aesthetically pleasing and an easy to read logo. The trick that a creative logo design agency applies here is to change the color, opacity, or even scale of each layer independently from one another. You can also use the depth of various font combinations, which could be effective if your brand has taglines or phrases.
Retro
Retro is another trend that could give your business a shot. As you know, the idea of retro came from the past and keeps on coming back, especially in business design. The main reason why retro graphics should be considered when creating a business logo is because of the nostalgia it evokes in people's minds when they see them again after a long time.
Candy colors
Candy colors are very effective in attracting attention to a business logo. This trend became popular because it can be used in all types of industries such as food, fashion, and beauty products. It is also effective for children's products like toys and games as well as other consumer goods like clothing or electronics that appeal to children.
Summary
Today's business logo design trends are more diverse and interesting than ever. Keeping up with the latest changes in logo design allows you to stay ahead of the curve. You can also take advantage of these new opportunities that might not yet be available and discovered by your competitors.