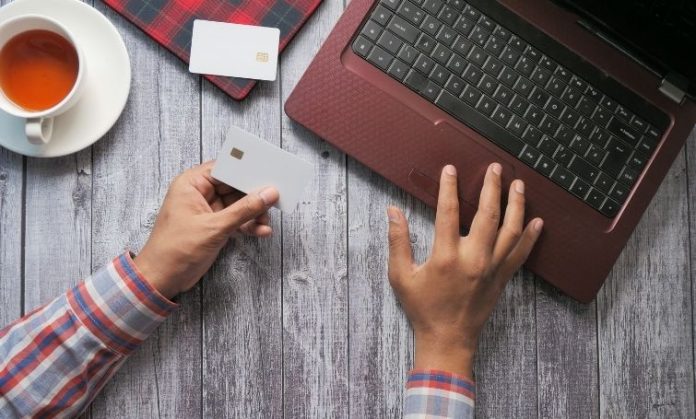 Breaking the traditional norms, eCommerce is going headless expeditiously. The myriad headless technologies have been successful in raising $1.65 million of funding in just 2 years.
A survey conducted by Vanson Bourne in 2021 estimated that there was a 25% increase in the adoption of headless architecture by commercial platforms. It also concluded that 92% of participants acknowledged that headless technologies levy their content strategy and simplify the digital experience, highly benefitting the company's ROI.
Headless Commerce
As the name says, headless technology is a back-end without the front-end. It's this decoupled architecture that lets the users customize the front end as per their requirements with a solid back-end, both integrated by modern-day APIs.
To counterbalance the growing ease-of-usability and high tech infrastructure of giant companies, Headless commerce was developed as a pocket-friendly solution for SMBs and budget tight platforms to facilitate incorporation of high-tech features like smart voice assistants, dashboards, multi-channel connectivity, accessibility from different screens like mobile apps, IoT, progressive web apps, and in-store interfaces. 
Examples of Headless Commerce
2021 has been a game-changer for headless business. Here are the 15 best examples of headless commerce that are about to set the standards in 2022.
ShopifyPlus
One of the most cost-effective enterprise platforms, ShopifyPlus promises scalability, personalized tools, and instant plug-in tools into ERP, CRM, PIM, and CMS.
Its exclusive feature Shopify Script is known for its automated work-flow, promotions, enhanced average order value, consequently expanding the conversion rates  
Famous brands like FIGS, Budweiser, Fashion Nova, and Baby List, have chosen Shopify as their Headless management team. The subscription plans for ShopifyPlus begin at $2000/month.
Magento Commerce
Known for its effortless inventory management skills, Magento offers customizations as its strongest tools. The platform allows third-party integration, SEO optimization, and tracing of inventory at every sale.
It caters to Adobe, Liverpool, Ford, Nestle, Asus, and HP. Magneto offers its services at a starting price of $1988/month.
Orocommerce
Orocommerce was ranked 1 by Gartner for the B2B eCommerce platform for its innovative contributions to the sector. It is one of the most successful open-source headless solutions for distributors, wholesalers, and merchants of all levels. The platform offers the option to use it on-premise and cloud as well.
BME, BEAM, and TuPar are its leading customers. Its services are available in two formations, the first is the community version which is unrestricted for free for whole life, and the upgraded enterprise version is quote-based.
Commercetools
Commercetools is exclusively known for its outstanding API methodologies, point of sale functionality, multi-store management on a centralized database. It is based on the famous MACH principles, i.e., Microservice-based, API-first, Cloud-native, and Headless.
This platform eliminates the need for SQL via its APIs and empowers brands by enabling tempting UI, resulting in better customer retention. It also enables seamless data management between the front-end users and ERP systems.
It serves the triad of B2B, B2C, and D2C, including koala, BMW, and AUDI.
Sap CX Commerce tools
An all-rounder business management headless platform, SAP serves B2B, B2C, D2C, and B2B2C. Its most useful point-of-scale feature and singular platform for all deliverables make it the most unique headless platform.
Insight, New Era Cap, Office Depot, ALBA Group are its leading costumes. It offers quote-based services.
Pimcore
With an agile framework, flexible content data model, and GraphQL and Rest-based APIs, Pimcore automates content management in multiple aspects. It is an open-source platform with an educational community known as Pimcore Academy.
Spryker
Speed is Spryker's asset, making it the favorite headless solution for Toyota, Aldi, and Sourceability. It is a PaaS platform with efficient product management capabilities. The platform has been successful in accomplishing a gross trading volume greater than 120 billion.
Spryker offers quota-based services.
Moltin
Recently acquired by Elastic Path, Moltin is a cloud-based headless solution, acknowledged for its ability to generate remarkable shopping stages and attach them to numerous screens.
It is the choice of platforms like Deckers Brand, Breville, and SVP Worldwide.
BigCommerce
BigCommerce leverages multi-store services on a single platform by decoupling the commerce engine from the front-end. Its premier WordPress Plugin makes it unique in the headless market.
NetSuite and Stripe are its leading consumers.
Swell
Swell is the go-to-go option for SMBs, owing to its intuitive dashboards, custom workflows, the possibility of changing product configurations, and robust implementation of all the API-based services.
It takes the front seat with its outstanding 152 millisecond API response time. Smilo and Great Heights is its leading patron.
Swell offers its services in three categories according to the number of users and quote-based solutions for enterprises.
Acro media
Acro-media is an open-source UI/UX-focused headless solution. Based on the Drupal CMS system, it leverages strategy building, marketing, and third-party integrations.
Its customer list includes Discover, Telus, Liverperson, and the National Federation of Blind.
Contentful
Contentful is appreciated for its organizational skills, making it the most appropriate tool for companies that need segmented data for different stages of product evolution. It has an open API system.
It can integrate with Dropbox and Google Analytics for prices starting at $489/month.
Spree
Spree is an open-source platform that provides services for free. It offers pre-built SDKs and compatibility with almost all kinds of storefronts such as Node.js and javascript.
It is known for its services in more than 45 languages and multiple currencies. Urban Ladder, Violet Gray, GoDaddy, Craftsman, and Ratio Clothing have scaled their businesses enormously with Spree.
TakeShape
Based on GraphQL API, Take Shape is the chosen API for JamStack. It simplifies the most complex projects and deployed the sites instantaneously. It works on three methods: Connect, Configure, and Combine.
Comcast, Massive Science, and Slingshot Fund are its top patrons.
Foxy
Known for its highly customizable tools, Foxy is the perfect headless solution for digital designers and web developers.
With more than 100 payment methods, Foxy offers services globally. The platform is available at $2000/month for enterprises. Bayer, Absorb, OXFAM, Crosley, are its leading users.