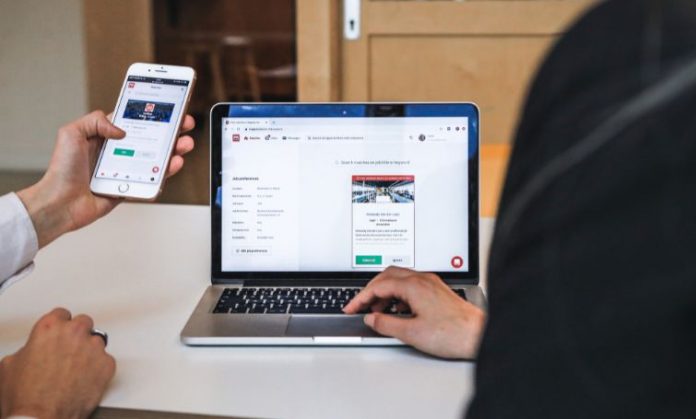 Whether you're just getting started with your business website or you've had one for years, it's important to make sure that it is up to date and reflects your company in the best light possible. Your website is often the first impression potential customers will have of your business, so you want to ensure that you put your best foot forward. To help you out, we've put together a list of 10 dos and don'ts for any business website that can be an Insurance Agency website, a Digital Marketing agency, or any other business.
1. Do have a clear purpose for your website.
Your website should have a clear purpose aligned with your business goals. What do you want potential customers to do when they visit your site? Make sure that your website design and content reflect that goal.
2. Do make sure your website is mobile-friendly.
With over 60% of internet traffic now coming from mobile devices, ensuring that your website looks good and functions well on smaller screens is more important than ever. If your site isn't mobile-friendly, you could miss out on many potential customers.
3. Do keep your content fresh and up-to-date.
Your website should be regularly updated with new content, whether blog posts, new product offerings, or updated information about your company. Stale websites are a turnoff for potential customers, so keep things fresh. 
4. Do use high-quality images.
The images on your website are one of the first things people will notice, so you want to ensure they are high quality and professional. If you don't have access to good-quality images, there are plenty of stock photo websites where you can find great options (just make sure to choose ones relevant to your business).
5. Do use easy-to-understand language.
Your website copy should be easy for everyone to understand, regardless of their level of expertise in your industry. Avoid jargon or overly technical language – remember that people come to your site for answers, not more questions.
6. Do proofread everything before publishing it.
One of the quickest ways to lose credibility with potential customers is to have typos or grammar errors on your website. Always proofread everything before publishing it to avoid any embarrassing mistakes.
7. Don't forget about calls to action (CTAs).
Your CTAs should be clear and prominently displayed on your website so that visitors know what action you want them to take next (e.g., "Sign up for our newsletter," "Download our eBook," etc.). Without a CTA, people may just leave your site without taking any action at all.
8. Don't neglect site speed and performance.
A slow-loading website is a major turnoff for potential customers – in fact, 40% of people will abandon a website if it takes more than 3 seconds to load (source). Make sure to test your site speed regularly and take steps to improve it if necessary (e.g., optimizing images, using a content delivery network (CDN), etc.).
9. Don't forget about SEO.
Search Engine Optimization (SEO) is essential for ensuring people can find your site when they perform a relevant search online. Google crawls websites regularly and ranks them based on hundreds of different factors – so if you want people to find yours, you must ensure it is optimized for search engines. Luckily, plenty of resources are available online to help with this (including our own blog ! )
10. Don't forget the basics!
Even if you neglect everything else on this list, there are still some essential elements that every business website should have: clear contact information, an About page, testimonials or reviews, etc. If you don't have these basics covered, it's time to start!
Final Thoughts!
Your website is often the first impression potential customers will have of your company, so you want to ensure that it is up-to-date and professionally done. By following the dos and don'ts on this list, you can be sure that your business website is in good shape.