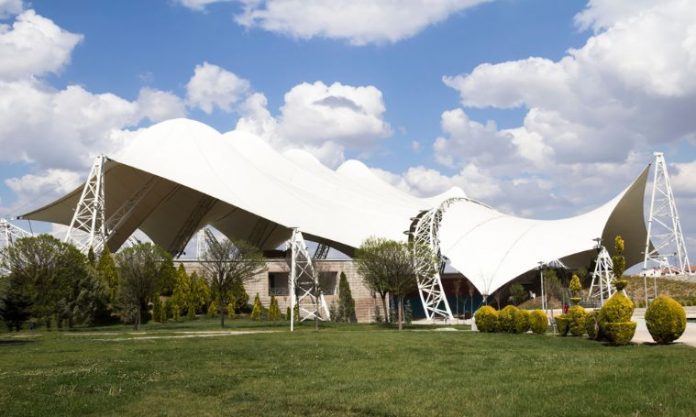 Modern construction aims to improve old methods and develop new practicality, durability, and sustainability strategies. Experts also work on building faster without compromising quality, and some of their best innovations are fabric structures.
Fabric structures are durable, sustainable buildings made with metal framing and tension fabric. Their design gives them a high tensile strength that can withstand pressure from harsh outdoor elements, including storms and strong winds. Due to fabric structures' advantages, many industries use them for various business operations.
Here are ten commercial uses and applications of fabric structures: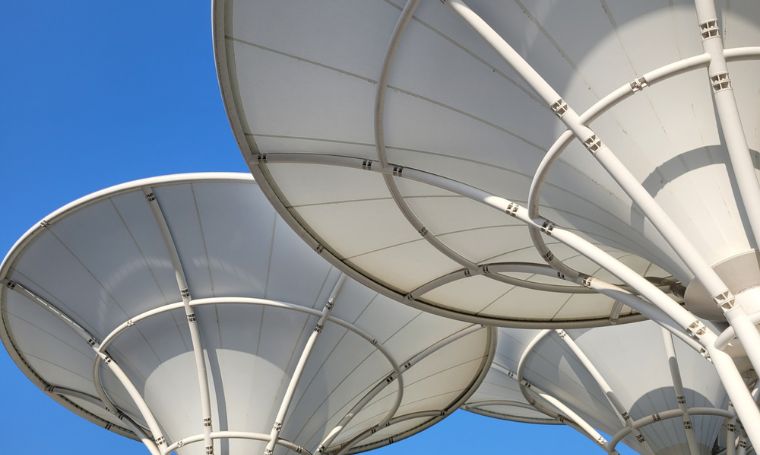 Construction Sites
Large construction projects require temporary shelters, vehicle protection, and materials storage on site. Fabric structures' versatility and durability provide an excellent solution for the construction industry, even for operations in remote locations.
Using fabric structures for construction projects helps your business save resources. Due to their quick assembly time, building them requires hours to a few days, depending on their size and complexity. It's also cost-effective since you can disassemble, transport, and reuse them for up to 25 years.
Fabric structures are an excellent investment for large construction firms. These shelters keep workers safe and improve the operations' efficiency.
Warehouse
Fabric structures are the best options if you're looking for short or long-term storage solutions for your business. It comes in various sizes and configurations to fit your needs and provide ample protection to your stock.
Furthermore, utilizing fabric structures for warehouses can help maximize space and improve overall functionality. The long-span design eliminates the need for large posts amidst the building, giving you more room for storage. The lack of obstruction also makes traffic smooth, improving safety and saving time.
Offices
Modular buildings are helpful for business expansions in need of additional office spaces. While there are many options, like flat-packed buildings and modified shipping containers, many companies choose fabric structures since they're more manageable and less expensive to transport.
Fabric structures are perfect for modular offices due to their safety and comfort. You can choose an HVAC-ready design to keep workers comfy and productive. You can also equip them with energy-saving lights.
Using fabric structures is also practical for temporary offices. It provides a safe and efficient workspace while your building is under renovation.
Oil And Mining Camps
The oil and mining industry typically operates in remote locations. Therefore, providing camps for workers and temporary facilities is imperative. Fabric structures are the best for these applications for their structural strength and durability.
Oil and mining camps are typically exposed to harsh weather conditions. Fabric structures' high tensile strength can withstand calamities like snowstorms, sandstorms, and even earthquakes. You can also keep everyone safe and warm with its insulative capabilities, enabling efficient temperature control over interior temperature. Moreover, fabric structures require minimal construction preparation, like clearing and excavating, leaving little environmental impact on the site.
Auditoriums
Auditoriums require a long-span architectural design to provide an unobstructed view of the stage. In most cases, building one with the traditional construction method is almost impossible or too expensive. As a solution, you can utilize fabric structures.
Fabric structures are an impeccable choice for building auditoriums or venues for large events. Aside from their reliable structural strength, they're also fit for exquisite architectural details. Using metal framing gives the designers and builders enough flexibility to create a functional masterpiece that can put your hall on the map.
Shopping Centers
Shopping centers benefit from using fabric structures for roofing and covered parking spaces. Providing weather protection makes shopping more convenient and enjoyable.
Using fabric structures or tensile roofing for shopping centers also allows efficient utilization of natural light during the day. The textile is translucent, enough to let the sunlight pass through, yet manages to keep excessive heat at bay.
Aside from providing adequate weather protection, fabric structures can also create a unique trademark for a shopping center. You can add unique architectural details that will make your establishment stand out.
Transport Hubs
Transport hubs require large, covered areas for passengers and vehicles. Modern interchanges are typically built with fabric structures for space efficiency, safety, and comfort.
Fabric structures are designed to accommodate applications that require expansive and open spaces, like transport hubs. It provides shade and weather protection for passengers by offering them comfort and convenience as they wait or check out retail stores, restaurants, and other shops within the interchange.
Furthermore, their quick construction makes fabric structures ideal for transport hub expansions. It prevents interruptions and delays in these busy spaces.
Vehicle Storage
Storing large vehicles, such as planes and trucks, requires an expansive and clear span structure. Instead of using traditional materials, like concrete and wood, choosing a durable and flexible metal and fabric is best.
Fabric structures are perfect as hangars and keep large vehicles like trucks and buses safe, especially for operations in far-off locations. For this application, trusted suppliers use high-grade steel framing engineered to withstand stronger impacts without damage to the structure. You can also utilize it for covered carports beside commercial buildings to provide convenient parking spaces.
Glamping Accommodation
The first fabric structures are created for shelters, like tents and yurts. If you're planning to start a short-term rental business or improve a current glamping property, you can add unique fabric structures as accommodations.
Fabric structures are an ideal glamping accommodation since they give a cozy, tent-like ambiance but are more comfortable and convenient. You can build a traditional yurt or a trendy transparent geometric dome that enables guests to immerse themselves in nature.
Decorative Shades
Fabric structures are an excellent addition to commercial buildings and hubs as decorative shades. You can install them by the entrance, in gardens, and in open social spaces to provide comfort.
Fabric building's versatility enables expert designers and architects to turn their visions to life. With the help of the architectural elements of tensile structures, you can add character to your commercial buildings while improving functionality.
Conclusion
Fabric structures provide solutions for a wide range of commercial applications. They're durable, sustainable, cost-effective, and elegant. If you're looking for an efficient construction solution for your business, contact experts specializing in designing and building fabric structures to get started.