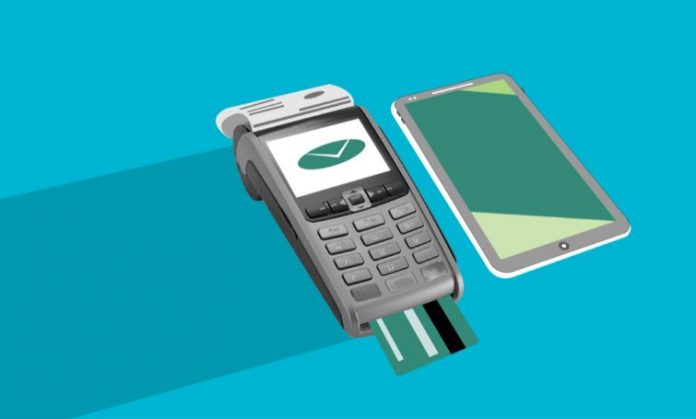 If you're a retail store owner or manager, you've likely heard of Point of Sale (POS) systems. But what exactly is a POS system, and how can it benefit your business? In this blog post, we'll discuss what a POS system is, how it works, and why it's beneficial for retail stores.
A POS system is a combination of hardware and software that enables businesses to accept payments and manage their inventory. It usually consists of a computer, cash register, printer, scanner, and a cash drawer. The system is connected to the store's point-of-sale software, which is used to track inventory levels, sales, and customer information. By tracking this data, the store owner can easily keep track of their stock levels and sales figures.
The benefits of POS for retail stores are numerous. By accurately tracking inventory levels, retailers can make sure they don't overstock or understock their shelves. Furthermore, the POS system can help to simplify the checkout process, allowing customers to check out faster and more efficiently. Lastly, the POS system can also be used to track customer data, allowing retailers to better understand their customer base and provide more targeted marketing.
All in all, Point of Sale systems are a great way for retail stores to streamline their processes and increase their profits. With the right POS system in place, retailers can optimize their operations, better serve their customers, and grow their business.
1. Benefits of POS for Retailers: Efficiency, Accuracy, Time Savings 
When it comes to running a retail store, efficiency, accuracy, and time savings are key. Point of sale (POS) systems offer retailers the tools to manage these aspects and more. POS systems are computer-based systems that allow retailers to track sales, customers, and inventory in real-time. With a POS system, retailers can easily keep track of their sales, customers, and inventory, saving them time and energy. POS systems can also help with accuracy by providing more accurate data than manual methods.
Also, POS systems can help streamline the checkout process, allowing customers to pay quickly and efficiently. As POS systems become more advanced, retailers can also take advantage of features such as loyalty programs, customer tracking, and analytics. All of these features add up to increased efficiency and accuracy, as well as time and money saved.
2. How POS Helps to Streamline Inventory Management and Reduce Loss 
If you own a retail store, you know how important it is to manage your inventory correctly. Having a POS system helps to streamline your inventory management and reduce the potential for loss. With a POS system, you can track item sales and restock quickly, as well as keep an eye on which items are selling and which are not. This makes it easier to adjust your inventory according to customer demand.
POS systems can help to reduce loss due to theft or misplaced items by tracking items as they move in and out of the store. By keeping track of your inventory in real-time, you can ensure that you have the right items in stock and minimize loss. A POS system can also help you to better manage your store's budget by providing accurate data on your inventory levels and costs. With this information, you can adjust your prices and promotions to maximize your profits. Ultimately, having a POS system in place can help to make your retail store more profitable and efficient.
3. How POS Systems Can Improve Customer Service 
Having a POS system in your retail store is a great way to improve customer service and make your customers feel valued. POS systems allow you to quickly and easily process payments, provide customers with discounts and offers, and track customer purchases. This not only makes the checkout process faster and more efficient, but it also allows you to provide a more personalized shopping experience for customers.
With a POS system, you can easily look up customer purchase history, process returns and exchanges, and manage loyalty programs. This means that you can provide customers with the best possible service, which will help to build customer loyalty and boost sales. Also, POS systems can help you track customer feedback so that you can improve your service and ensure that customers are satisfied. These are just a few of the ways that POS systems can help to improve customer service in your retail store.
4. Tracking Sales and Generating Reports: The Value of POS Analytics 
For retail stores, leveraging POS analytics to track sales and generate reports can be a powerful tool. With the right insights, business owners can gain visibility into customer behavior, inventory levels, and employee performance. This can ultimately increase profitability and help businesses make informed decisions about their operations. POS analytics can also be used to generate reports on customer loyalty, customer demographics, and top-selling items. This data can be used to identify and target customer segments, create better promotions, and improve customer service. With the right POS system, businesses can track sales, inventory, and customer data in real-time, which can help them make data-driven decisions quickly. With the help of POS analytics, retail stores can maximize their sales and profits and improve the overall customer experience.
5. Enhancing Security Through POS: Fraud Prevention and Protection of Consumers' Data 
Every retail store wants to ensure the security of its customers' data and prevent fraud. Point-of-Sale (POS) systems provide a valuable tool for retailers to do just that. With POS, retailers can monitor their transactions more closely and take proactive steps to protect customer data and prevent fraud. POS systems provide features such as encryption and tokenization which help to protect customer data. Additionally, POS systems can also be used to detect fraud by tracking purchases, monitoring customer purchases and more. By utilizing these features, retailers can help protect their customers' information and reduce the risk of fraud. POS systems also allow retailers to quickly respond to potential fraud and take the necessary steps to protect their customers. By taking advantage of the security features that POS systems provide, retailers can ensure their customers' data is secure and protected from fraud.
6. The Future of POS for Retailers: AI, Machine Learning, and Automation
As retail stores look to the future, they're considering how technology can help them continue to provide the best possible customer experience. One of the most promising technologies is Point of Sale (POS) systems that incorporate Artificial Intelligence (AI), Machine Learning (ML), and automation. This combination of advanced technologies can streamline processes, reduce errors, and increase customer satisfaction.
AI-based POS systems can analyze customer data to provide personalized recommendations, suggest upsells, and provide targeted discounts. Machine Learning algorithms can be used to monitor and analyze customer behavior and identify patterns, allowing retailers to make informed decisions. Automation can help reduce time spent on manual processes, such as inventory tracking and cashiering, and increase accuracy. With the help of these advanced technologies, retailers can improve their customer experience and ensure their businesses stay competitive in the future.