Zoomcar is self drive car Rental Company in India. This company has been serving people in major cities of the country. At present this company is serving people in cities like Bangalore, Pune, Delhi NCR, Mumbai and Hyderabad. Zoomcar offers people different cars that suit various needs of various customers.
Zoomcar offers all kinds of cars you can hire a small car or else a sedan. You can even hire a SUV or else a luxury car. All these cars come with different price tag depending upon your affordability you can a hire a car of your choice. If you have plans to go out with your family then you opt for SUV. In case if you want a car for business purpose then you can hire a luxury car. At present Zoomcar is offering cars like Ford Figo, Honda Amaze, Honda City, Ford Ecosport, Ciaz, Scorpio, Scorpio, Tata safari, Mahindra XUV, Mercedes A class, Nano, CLA and E2O.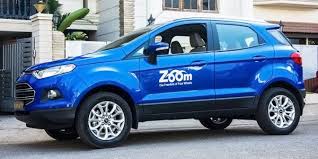 If you are a person residing in Chennai city then you can go for the cars offered by Zoomcar only if you wish to self drive. Zoomcar offers best competitive price for self drive car rental in Chennai available in the market. We cannot deny the fact that now this Zoomcar is best car Rental Company in Chennai. If you want to self drive this car you can go for Zoomcar cars.
Nowadays people prefer to travel in this self drive car. This has become a trend in metro cities. By renting a car you can travel to any distance in the country you don't have to rely on chauffeur because you drive your own car. If you wish to zip around with your family in a luxury car then you can go for luxury car. You can enjoy your Chennai city ride with your family without any disturbance. It would be like you are driving your own car.
If you are about to go for a meeting with your client or your client is visiting your office then you can hire a luxury car to pick him up at airport. Luxury cars are best for business purpose. There are people who wish to hire luxury car for their loved ones. Hiring these kinds of cars for your loved ones can really make them happy and excited. If you have plans for a road trip along with your friends then you can go for SUV. SUV is right car for people who wish to travel long distance.
This way you can select a car as per your wish and your affordability. You can visit any place within Chennai and outside Chennai by hiring a self drive car. If you want to make your trip most memorable then you can go for best self drive car rental company in Chennai i.e. Zoomcar.