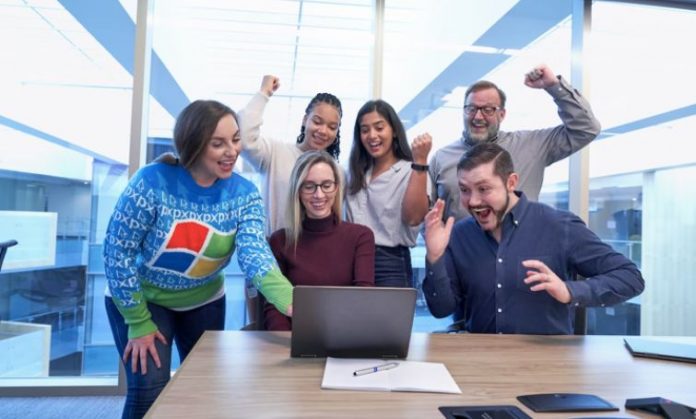 A large number of startups fail after their first few years of existence. This mostly happens when there aren't strategies to optimize these businesses for success. Regarding the sales process, there's always this difficult crossroad where you have to decide if you're hiring in-house or outsourcing your sales team.
So, this article shares some reasons you need to outsource sales for your business. Also, you'll learn some benefits of outsourced sales. Lastly, we recommend 24 I.S., the best service for any outsourcing need you may have. The agency also helps you to get the best teams without losing time and money. Read on. 
Advantages of hiring an outsourced sales team for your business
Increased chance of rapid growth
Very few things are as important to a startup as growth – and a rapid one at that. This is one of the benefits you enjoy when you hire an outsourced team for sales. Your business will have outside hands always available whenever the need arises.
More so, an outsourced sales company has sales team members that boast a wealth of experience with many other clients. As such, they have what it takes to help you get any job done in a shorter time compared to in-house sales representatives.
Enjoy a larger, well-experienced workforce.
Many startups usually lack the funds needed to hire a large staff. If your business lacks sales staff, this is not a good thing. Luckily, there are always sales outsourcing agencies that are willing to lend you that much-needed extra hand.
Gathered from their wealth of experience over the years, their tested and effective strategy is what your business needs to scale quickly. You can't think of a better set of hires to make those cold calls, use sales CRMs, pitch prospects, close deals, and create sales funnels. Their experience also makes them suitable channel partners instead of just sales representatives.
Apart from the costs of paying salaries, many other expenditures come with hiring permanent sales staff. Some extra expenses are cellphone bills, government benefits and taxes, equipment, computer and office costs, and other daily expenses.
If you're hiring an outsourced salesperson, you have little to worry about as their agency is there to cover some of the extra costs. Full-time staff members must be paid whether or not they're spending all the paid time selling for you. This is not the case with an outsourced sales team where you only hire them when you need them.
Outsourced sales teams are managed by agencies who have already helped you to do the job in picking capable hands. This also helps you to manage expenses since you won't waste time training new hires. More so, such sales teams have the expertise needed to complete your job in the shortest time possible.
Since your payment covers their time for a specific period, they work assiduously to complete the project within the given time. As many business professionals would say, "time is money." More so, wasted time results in lost deals.
Easy reach to new markets and niches
While you're in the early stages of your startup, you may not have all the necessary resources to hire many permanent salespersons. Most times, you'll need extra hands when you're trying to reach a new target market or niche. Trying to reach new geographical locations and niches may make you stretch out your small number of salespersons.
Hiring an outsourced sales team will save you from employing new staff. Also, their feedback will give you a brief overview of your product sales cycle for the new market. More so, such feedback will also help you to determine good price points for your products.
Conclusion
Outsourcing comes with lots of benefits that far outweigh the cons. When you choose an outsourced sales team, you're hiring professionals with some years of experience. As such, you won't have to spend time and resources training new hires that you'll have to train.
However, you must do thorough background research about the agency you're partnering with. Lastly, don't forget to contact the best sales outsourcing service after your research.