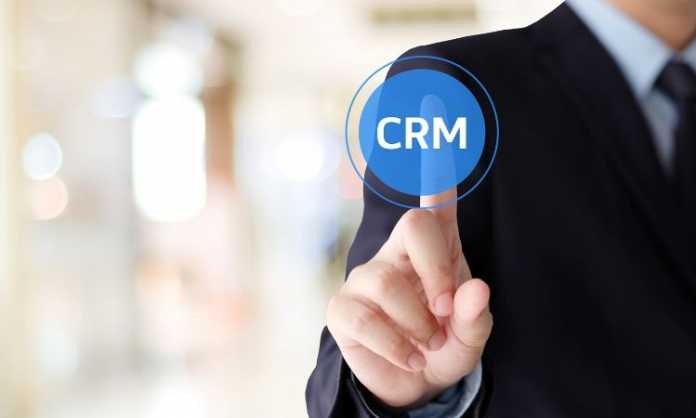 It doesn't matter whether you're going to use it for business purposes or personal matters, Gmail will always be one, if not the most popular, web-based email services in the world today. If you're going to use it for business transactions, you'll benefit from its numerous correspondence and contacts with partners and customers.
Gmail integration has become a significant innovation for business owners as it allows convenient use of customer data coming from and going to Customer Relationship Management (CRM) systems.
On top of saving time for sales managers, integrating the CRM software with Gmail comes with many benefits since they won't have to switch between windows to copy information anymore. It would mean a streamlined sales process and improved customer service. There are free and paid software out there, like Streak CRM for Gmail, which allows this kind of integration.
Learn more about why it's important to integrate CRM with Gmail below.
What is CRM For Gmail?
Before delving into the reasons why CRM and Gmail integration is essential, it would be best to understand what a CRM for Gmail is first.
Once installed, CRM gets automatically synchronized with the Gmail account of your business. It means that you don't need to switch from one application window to another in order to drag customer information. Once it gets to your email, every data gets automatically copied to your business CRM software.
Implementing CRM using the Gmail integration approach is empowering from a business point of view. Of course, such an innovation reduces the risk of human error. It would also give a chance to your sales team to focus on closing deals instead of spending much of their time and energy in filling the database.
Getting a holistic view of your company's business operations also becomes possible when you integrate CRM with Gmail. For example, you can quickly check every customer email that gets sent to your employees and see if prompt processing of requests took place to make your customers happier.
Why It's Important To Integrate CRM With Gmail?
As already mentioned above, the integration of CRM with Gmail comes with many benefits, and they include the following:
1. Add Leads To CRM Software Directly From Your Email Inbox 
It's a common scenario to attend events with the intent of meeting people who can be new leads for your business. These individuals are from within your industry, so they'd be willing to exchange contact cards for sure.
However, others would opt to contact you through email. Of course, if you've made a good impression, you'll receive a message from them after a day or two.
Other scenarios include receiving emails from people who've seen the marketing campaigns of your business. These new leads have to go into your CRM software through their Email IDs. Without integrating the CRM with your Gmail account, you'd have to copy and paste all information manually, which can be a real hassle on your part or even on the part of your sales team.
With Gmail integration, however, you can conveniently add leads directly from your inbox, streamlining the entire process while making sure that you're not going to miss even one of them.
2. Track Your Marketing Emails
Chances are, the sales team of your company will send hundreds of emails each day. That said, it could be a miracle to expect them to remember everything, from when the emails got sent, whom they got sent to, and what types of emails they were.
Your best bet is to store all communications in one place. You can achieve this by integrating your CRM software into your Gmail inbox.
If you want to follow-up on a lead or visit them out of the blue, you can quickly refer to the previously sent emails. This makes it more comfortable for you and your sales time to continue your existing conversation with them.
3. Create Activities For Your Prospects
Based on the email responses of your customers, you might have to perform certain activities on your CRM software.
For example, your sales team has followed up with a lead to complete a specific action. After a series of emails, the lead has finally finished it. Now, you have to indicate in your CRM that the action is already complete.

Would you rather manually do it in or prefer adding a new activity from your Gmail inbox itself? Of course, you'd take the quicker route for a more straightforward process, but less human error.
4. Define The Specific Stage A Certain lead Is In
When designing a sales funnel, or defining the stages, a particular lead is crucial. You'll have criteria, and once the lead fulfills it or performs an activity related to it, the lead can proceed from one stage to another. Depending on the actions the lead takes, they can turn from a cold one to a warm one.
Every time a lead changes stage, you have to record it in your CRM software. However, having to navigate the CRM and edit the information of a customer can, again, be a hassle.
What if you can do it directly from your inbox? Of course, it would only be possible with CRM-Gmail integration.
5. Record Everything In One Place
Yes, you'll have every process within your business recorded in one centralized place when you connect Gmail and your CRM software. From the number of emails sent in a given period to the type of communications your employees had with leads. No one can point fingers at anyone anymore since when issues or problems arise, it would be easy for you or your managers to track everything.
Having a record of everything that's going on in your business in one place will also help you get better insights into your sales team. You'll know how productive they've been for the past days or weeks. You can also assess if they've taken appropriate actions every time they engage with prospects, leads, or customers.
6. Final Thoughts
The mutual integration of Gmail and CRM software will benefit any company that makes use of both tools as part of their workflow. The transfer of data becomes easier without the need for employees to constantly switch between multiple application windows.
Integrating CRM with Gmail is workflow automation at its new level, allowing business owners, sales managers, and employees to get the most out of their working time.