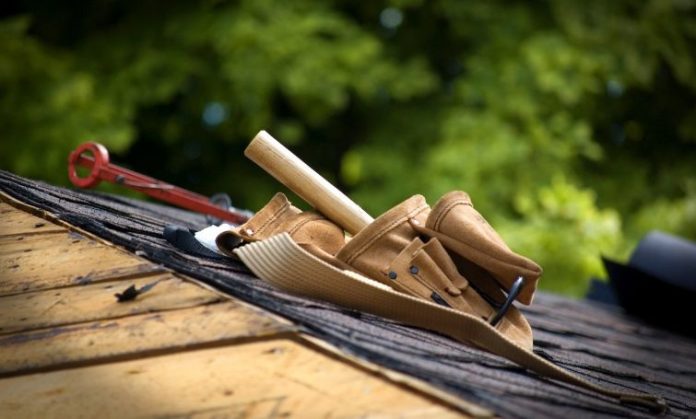 There are bound to be a few thorny issues in any property deal when the seller and buyer consider an offer on a home. Real estate agents often recommend that homeowners consult a licensed roofing contractor before listing their property for sale.
An assessment of the roof's integrity can help the seller determine the extent of essential repairs and set an acceptable selling price for the property. Keep reading the article to learn what to expect when buying or selling a property.
Roofing and Property Agreements
The roof is a typical topic of contention between homebuyers and sellers because of how it can affect the listing price. If the roof is over five years old, house sellers would be wise to have it evaluated by a qualified roofing contractor before they put their property up for sale.
If you don't handle roof damages beforehand, a house inspector's report of such issues will only serve to delay and complicate the transaction. When selling your house, taking precautionary measures like getting a roof inspection will help reduce typical uncertainties.
Instead of waiting for a home inspector to bring attention to substandard roofing or any other concerns, a roof inspection will give you an idea of valuing your property accurately. When you're done with this stage before the house is put up for sale, it makes the real estate agent's job much simpler and results in a faster sale.
The roofer may recommend a repair, but that doesn't imply you have to foot the bill. It's possible that after selling your house, you won't be interested in it anymore or might be too busy trying to settle in your new place. In any case, no standard requires you to conduct repairs on your roofing.
If you decide to agree on a property with concerns with the roof, you should anticipate that the buyer will incorporate these flaws into the amount they propose. Buyers are unlikely to be interested in purchasing a house with a long list of roofing issues. Talk to your real estate agent about how this would affect the selling price.
The money you put into renovations before selling could end up paying well. If you're the buyer, it's in your best interest to follow the suggestions of the home inspector and have a qualified contractor look at the property so that you are aware of the potential risks involved in finalizing the transaction.
When Selling Your Home, Should You Replace the Roof?
If your roof has evident damage that could prevent you from selling your home for what it's worth, you'll need to have it replaced before you put it up for sale. The price tag and the roof's current state are the two most important considerations.
Is it worthwhile to install a new roof? The selling must be profitable for you. Still, depending on the specifics of the situation, each alternative has the potential to either raise or lower your property's worth.
The price could drop below the minimum and rise over the maximum. The shingles material becomes the primary determinant. For example, the price of asphalt shingles can range widely. Property owners in more affluent neighborhoods typically invest in better building supplies, while regular people are more likely to buy low-priced items.
Furthermore, you might need to think about your residence. A roof replacement can raise a property's value, especially if it is in a desirable area where buyers are ready to pay more for a better product.
It is not mandatory to replace the roof before the listing. In most cases, the seller must disclose information regarding the state of the property's different components. In addition, the buyer will conduct a thorough inspection to determine the property's condition.
When the buyer discovers something wrong with the roof, they bargain for a reduction equivalent to the cost of installing a new roof from the listing price. Before submitting an offer, the buyer must first seek an assessment of the roof to determine the costs accurately.
Is the Seller Responsible for Paying for Roof Replacement?
No one expects the seller to foot the bill for a new roof. However, as with any sale, a demonstration of trust goes a long way.
If a potential buyer insists on a new roof, you have two choices:
Do the roof replacement, and then try to sell the house for more money.
Reduce the property's listing price while considering the overall cost of replacing the roof.
It is much simpler to reduce the property's price without incurring costs. If you cannot persuade the potential customer to pick this alternative, you are free to move on to the other choice. Concerns about the house's security and functionality are likely to surface for most prospective buyers.
Some buyers will also demand new roofing for purely cosmetic reasons. Working with a competent real estate broker is always a good idea, regardless of the circumstances. They're adept at the art of negotiating. You can also have an inspector look at how bad the deterioration is.
You may try to sell a house with a bad roof if you think the buyer will not notice. If they do, you'll need to reduce your listing price to account for the money it will take to replace the roof. The best course of action is to have a new roof. And if you are fortunate, you'd be able to turn a profit on the roof replacement.
Ultimately, the transaction will go more smoothly if you and the buyer agree. It is not as important to spend money on a roof for cosmetic reasons as for safety reasons.
Advantages of Installing a New Roof Before Selling
Here are several advantages of installing a new roof before listing your home.
Improves Your Property's Curb Appeal
A new roof makes your property more appealing to potential buyers and raises its value. A roof replacement is expensive, and you should get your money's worth.
More people will show interest in purchasing your home if you decide to replace the roof. Your roof might generate a return ranging anywhere from 60 to 110 percent, depending on location and the material.
It is the goal of any homeowner to sell their home quickly. A roof that looks nice can play a significant role in making that happen.
An Opportunity To Install an Environment-Friendly Roof
Your potential buyer probably favors green products. Keep in mind that green roofs also save money on your utility bills. Installing green roofs can reduce heating costs by as much as 50 percent. You can also use this as a bargaining tool to raise your property's listing price.
Creates a Long Lasting Impression
You wouldn't wish for a potential buyer to drive up to the house and be taken aback when they discover that some shingles are missing from the roof. When it comes to the sale of a home, the first impression is crucial.
Despite a price drop, you risk losing potential buyers if you choose to pass the expense of installing a new roof on to them.
Is It Advisable To Purchase a Home With an Old Roof?
If the roof's condition is insignificant and the damages will not require expensive repairs, you should consider purchasing the home. It would be best if you start by having an inspection to understand the roof's state better.
It takes roughly three months or so to sell a house. You get to submit your offer in the shortest time possible. Unfortunately, it appears that there is not much time to do a thorough inspection of the property.
Not every old roof is in bad shape. What you have to consider is the degree of wear and tear. Don't refuse to close the deal just because the roof is old. The primary distinguishing aspect is usually the roof's material.
A roof that's only five years old but is made of poor quality material may appear unattractive compared to a roof that's fifteen years old but made of higher-grade material. However, irrespective of a roof's materials, its lifespan will lessen without proper maintenance.
If you wish to sell a house with a bad roof, ensure:
Your roof gets proper maintenance.
Seek the services of a competent real estate agent to convince the buyer.
Final Thoughts
The visual appeal of the property is critical. Your house's roof is an aesthetic focal point and should be in excellent shape. Spending money on your roof could help you sell your property more quickly. Since they appeal more to prospective buyers during in-person viewings, properties with sound roofs often sell more quickly.
Although it's not compulsory, if you feel that a prospective buyer might have safety or functionality concerns about your property's roof, you should hire a reputable roofing contractor to do repairs and certify it for another 3 or 5 years. If the buyer questions how long your roof will last, you may point to the certification as proof.
Author Bio for Louis Hanley
Louis Hanley
Community Manager
Louis is a community manager for Baltic Roofing where they help the greater Chicago community with everything from high-quality roof replacements to skylight repairs. He is an expert on all things roofing and home improvement. Outside of work, he's a huge Cubs fan and enjoys spending time with his dog, Roscoe.