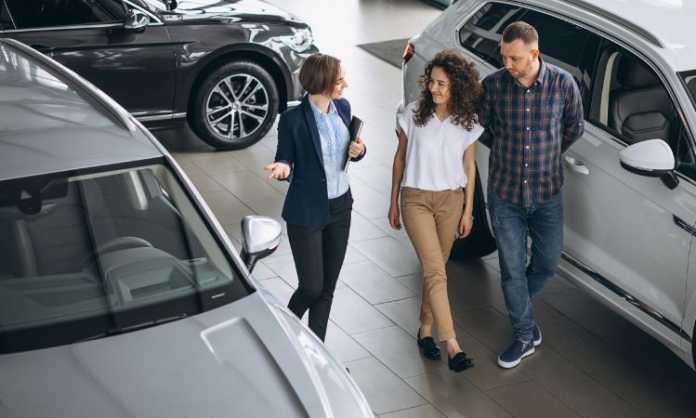 Insuring your car in Alberta isn't as cheap as in most Canadian provinces. At $1,316 a year, car insurance rates in the province of Alberta are the third-highest in the country, following Ontario and British Columbia.
Naturally, owners consult established insurance brokerages like Surex to find affordable quotes from multiple insurers. Visit this site to get custom quotes in a few minutes from insurance advisors.
While car insurance rates throughout Alberta are pretty high, you would be looking for viable means to curtail premiums.
Given that you have plenty of private insurers in this province to choose from, you still hold a decent opportunity to slash the rates.
Let's discuss some vital aspects of car insurance rates in Alberta that would keep your premiums manageable.
What is the average car insurance premium in Alberta cities?
While discussing car insurance rates throughout Alberta, it pays to examine how each city in this province stands in terms of affordability.
Cities like Calgary, Edmonton, and Airdrie are the most expensive, with the average annual car insurance rates ranging from $2,000 to $2,230.
Some cities in Alberta with cheaper car insurance rates include Sylvan Lake, Red Deer, Medicine Hat, and Leduc.
What makes car insurance expensive in Alberta?
While the insurance premiums hurt your pockets, it's natural to wonder what makes Alberta car insurance rates so high. Check out these factors that reflect adversely on automobile insurance rates.
Adverse weather conditions
Compared to most other Canadian provinces, Alberta experiences adverse weather conditions more frequently. Severe weather makes cars more susceptible to damage, driving insurance rates high.
Higher bodily injury claims
Between 2011 and 2020, the average value for bodily injury claims almost doubled from $40,720 to $40,720. This happened as car owners sought legal assistance while settling larger claims. Naturally, top insurers had no other way but to raise premiums to sustain themselves.
Expensive vehicles
An increasing number of expensive vehicles on Alberta roads happen to be yet another reason for higher insurance premiums. Luxury cars come with more sophisticated technologies and features. Replacing or repairing these components cost higher. This eventually makes most car owners in Alberta high-risk customers.
What is Alberta's grid system for determining premiums?
In Alberta, the grid system is in place, which states the maximum amount insurers can charge from drivers. The premiums might vary for car owners in Alberta based on a plethora of factors. However, insurers cannot charge anything more than the maximum amount that the grid system recommends.
The grid system recommends an entry-level premium for new drivers. For instance, if you are a new driver and have undergone training, you may be eligible for a 10% discount on the base premium. Again, maintaining a clean record makes you eligible for further discounts. Likewise, committing a driving offense can result in higher premium rates.
It's logical to use the grid rate calculator that the Alberta Automobile Insurance Rate Board (AIRB) has presented. Your insurer would factor in other parameters like age and risk profile to determine your premiums.
How does car insurance work in Alberta?
As a car owner in Alberta, you must have minimum car insurance coverage as a mandate. The AIRB controls the private car insurance market in this province, recommending the minimum coverage all cars should have. Broadly speaking, we can categorize insurance policies in Alberta into three segments:
Mandatory coverage
Optional coverage
Endorsement policies
Mandatory coverage
In Alberta, mandatory car insurance coverage includes medical expenses and your liability as a driver in case you collide with any property, pedestrian, or another vehicle. You should have liability coverage of at least $200,000 in this province. This includes:
Liability coverage to secure you financially if you injure others or damage their property
Accident benefits cover medical costs for passengers, drivers, and pedestrians, along with income replacement
DCPC insurance that covers damage to your car if you are not at fault during an accident
Optional coverage
The car insurance rates in Alberta largely depend on the optional coverage for your car you vouch for. It's for your own benefit that you should pay for optional coverages. The common provisions for optional insurance coverage include:
Collision coverage: If you are involved in a collision that requires you to repair or replace your car, your collision coverage will come to your rescue.
Comprehensive coverage: This package covers your car against perils apart from collision. It includes falling objects, fire, theft, and vandalism.
Specified perils: This is similar to comprehensive coverage, but the owner specifies probable perils against which the car remains covered.
Most insurers charge a deductible before compensating you for the loss under optional coverages.
Endorsement policies
Endorsements or riders are additional policies that you can't purchase independently. However, you can purchase them as add-ons along with your main policy for specific coverage. Here are some of the common optional coverages in Alberta.
Accident forgiveness
Depreciation waiver
Rate increase protection
Family protection
Comprehensive coverage
How to slash car insurance premiums in Alberta?
Reputed insurance brokers recommend certain strategies to reduce premiums.
Install winter tires
Although Alberta doesn't require your car to have winter tires during the colder months, the transportation authority of the province recommends them. Since insurers consider winter tires to be a key safety feature, owners qualify for a rebate on premiums.
Install anti-theft devices
Alberta records the highest number of car thefts among all Canadian provinces. Installing a GPS tracker or car alarm system would demonstrate your life of defence to insurers.
Pay higher deductible
Consider increasing your deductible for optional coverages by $1,000. This would convince insurers that you would be shelling out a basic amount before filing a claim. As a result, they would curtail your premiums.
Usage-based insurance
Integrating a telematics app for monitoring your driving style like braking or speeding, you can qualify for as much as a 30% discount on premiums.
Getting the best car insurance rates Alberta has to offer — Endnote
Car owners in Alberta consider shopping around to find affordable insurance policies. Rather than squandering your time hopping around the official websites of insurers, it's wise to consult a broker. Established insurance brokerages in Alberta, such as Surex can help you obtain multiple quotes instantly from top insurers. Besides, the professionals can help you customize your package with the right coverage.
Most importantly, they can inform you about discounts and rebates, thereby curtailing your premiums. Now you know why most car owners in Alberta consult brokers to keep premiums affordable.