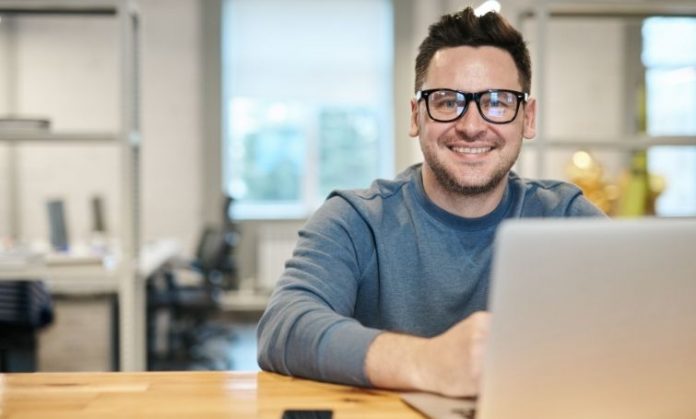 Workforce management (WFM) is an optimization methodology for staff productivity. The WFM began as a tool to enhance the consistency, efficiency, and productivity of call centres, but since then has grown into other industries and jobs. Organizations are now using WFM procedures and tools to strategically boost organizational performance, including human resources management, performance, scheduling, data collecting, recruitment, training management, budgeting and forecasting, and analytics.
What began as an employee planning method has developed into a framework that can assist companies in improving time management, forecast workloads and required personnel, put employees into the scheduling process, and provide analytical insights into employees.
Why Should You Use Workforce Management?
Effective management of your work environment is vital for the organization's success. A cheerful worker is incredibly effective in a reasonable manner. However, adopting a system that keeps your company running efficiently influences your business base and your staff. Making work-life easy for your workers can pay off with several perks.
Because workforce management encompasses a wide variety of HR sectors, it is logical to investigate diverse technology to offer a spectrum of solutions. For instance, time clock software can help you save money and time while getting a better handle on employee labour.
Workforce management covers all the processes for staffing, anticipating consumer demand, scheduling, and responding to staff needs in real-time. The primary purpose of this concept, workforce management, is to have the importance of the relevant resources in the right place and at the right time to accomplish customer needs most effectively.
Workforce management software and tools help you build an excellent flow for your firm. It can automatically cut labour expenses without lowering performance. In fact, active workforce management may help people to accomplish their best work.
You can classify and rectify inefficiencies and establish groups that function effectively together. Workforce management isn't just about utilizing resources; it's about having a system that runs seamlessly with workers who have a continuous purpose. That's an advance that influences your entire organization and gets along with your clients.
Ways in Which Workforce Is Essential for Business Success
It Provides Real-Time Feedback
Many companies are using WFM software with employee performance dashboards. Employers are realizing that employees adore them.Live feedback is effective. It can liven up tedious tasks. It may make boring jobs thrilling. It can motivate employees to do better. It can also keep personnel on task.
Manual Processes Limit the Employee's Productivity
WFM software streamlines HR processes. This can quickly transform the admin workflows. It eliminates the need for paper time cards. You can import data from a payroll integration system. No manual data entering is required.
OnboardingSimplified
WFM tools for onboarding guide new hires through the process. New hires can view and fill out the paperwork online. A human resources employee no longer has to explain plan benefits. Suppose the new hire is slow; the system will provide alerts until the new hire completes the paperwork. In this case, the system will tell the HR team that the employee has finished the process.
WFM Offers Significant Savings in Time
A WFM supplier helped to automate processes for a large charter school. It took a team two and a half days to produce a single month-end report before implementing the software. Now, in just a few minutes, one person can prepare the same report.
Accountability of Employer Payroll
The WFM software tracks employee time to the minute. This has significant consequences. Employers value how their time and attendance are accountable to employees. However, we can change the script. Employees value their employers' payroll responsibility.
Payroll responsibility provides employees peace of mind. They know that they would receive extra pay when they come early or stay late. They know that the overtime pay is computed appropriately. They trust that their accruals are appropriately tracked. When rewards are dependent on full-time status, the workforce management software can validate time requirements.
Central Management Clears Up the Confusion
Technology facilitates central document management. Staff can access cards, schedules, PTOs, and shift changes. Some WFM software covers onboarding and enrollment perks. Cloud-based WFM is not restricted to the time, location or device. Employees may access anywhere, any time, and on any device. Automatic messages inform staff of critical issues. They also encourage a sense of oneness in the squad.
Outsource Your Memory to Workforce Management Systems
Your workforce management planner remembers all the details. It also includes templates for you to get started. You can save a template if you have modified it. You never have to start from scratch again. Cut duplicate work. This enhances productivity from the beginning. But the planning of productivity gains does not end.
Final Words
Are you an employer looking for WFM management of the workforce? Think your staff is going to resist? The above are the top ways your workers will profit from the workforce management software.