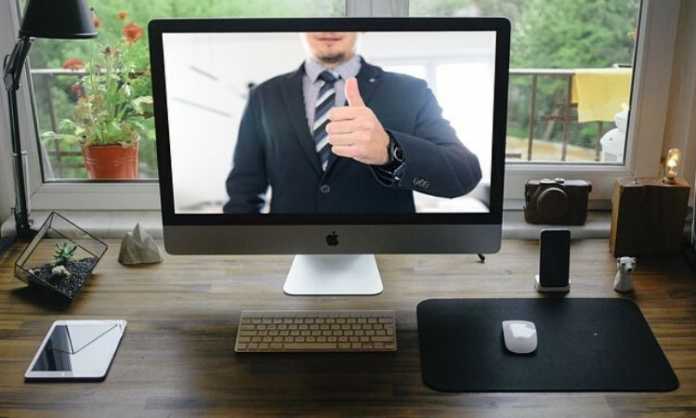 Even before the outbreak of COVID-19, the automotive industry had been going increasingly digital. Numerous online car sellers had popped up in recent years purely focused on virtual sales, and many experts and entrepreneurs alike predicted that the future of car shopping was likely to head online more over the coming decades.
Now that the pandemic has had such a huge impact on the way people and companies live, work, shop, and interact, though, it's likely that online vehicle browsing and buying will escalate even more quickly. If you're a dealership owner, this is the perfect time to start investigating this trend, whether you choose to go completely online or add or focus more on this part of your operation. 
Virtual Dealerships Explained
Virtual dealerships, also called online car dealerships, are automotive retailers that sell vehicles via the internet. Some virtual dealerships have physical showrooms, too, so they receive sales from both avenues, but increasing numbers of businesses are opting to concentrate purely on online sales.
Virtual dealerships require a dealer license, as per bricks and mortar auto retailers. Some virtual auto companies handle all parts of a transaction online, such as listing vehicles, providing virtual test runs, negotiating terms, sending related paperwork, and organizing shipments of cars. Others, though, generally those with physical premises, ask customers to visit showrooms in person to finalize contracts.
Benefits of Virtual Dealership Models
There are multiple reasons why entrepreneurs are setting up virtual dealerships. For example, a benefit of this model is that you have lower overheads than if you lease or buy physical showroom premises to sell from. Plus, owners in this field can sell via online auction houses for low fees, or set up their own specialized eCommerce sites for cheaper costs than ever before.
Another plus to be had from online dealership structures is that this pathway allows you to take care of the whole customer journey digitally. You can handle every customer touchpoint online, from listings and inquiries through to sales and even after-sales needs, plus service and repair bookings, if required.
When you run a virtual dealership, you can also enjoy the benefit of scalability and flexibility. When you have physical premises, growth is limited by the size of your car lot, and you have to invest a lot of extra capital to expand. Online, however, you can scale to virtually any size operation. You can also more easily test and measure different strategies and sales avenues.
Many entrepreneurs are concentrating on digital opportunities now because consumers are increasingly keen to browse and buy online. More people are becoming happy to configure car options and book or even complete test drives online, particularly as virtual reality technology booms.
Tips for Starting Your Own Virtual Dealership
If you plan to start a digital dealership, it's essential to find the best technology products to suit your needs. Purchase a quality dealership inventory management solution that features all the functionality you require and is easy to use, value for money, secure, and scalable. 
Then, ensure your inventory is adequately visible online. It needs to show up in relevant search results or get added to popular online auto eCommerce sites to grab attention and have a chance of selling. Ensure your listings give consumers plenty of information and graphics, and add 360-degree photographs or videos.
With everything completed online, you need to pre-empt questions buyers might have about your stock by telling them everything they need to know. Be transparent about any flaws with vehicles, too, so you build a reputation as an honest, reliable retailer people can trust. Make sure the website(s) where you list your inventory is straightforward for people to navigate, too.
Plus, make your contact details readily available so shoppers can get in touch if they need help or more information. Answer queries via numerous contact methods, such as via your website, on email, using Live Chat, and on social media sites, too, as people have varying preferences about how they receive customer service.
As with a traditional on-site showroom, your sales team should follow up regularly with potential clients, and stay in touch with current customers, providing excellent after-sales service over time. This focus will help you to grow your repeat business and the number of referrals you get from satisfied buyers. In turn, this helps keep marketing overheads lower.
Starting and building a virtual dealership may be a little daunting and overwhelming, but it certainly does seem to be an area of growth. Do your research, act strategically, and get support where you need it, and you could have a thriving business in no time.